Technology and innovation are changing the landscape of business globally and new jobs and occupations are emerging constantly. Though machines are taking over most of the laborious tasks in almost all industries, humans are still needed to improve organizational productivity, and enhance the products and services across all sectors.
There are hundreds of occupations today that didn't exist 10 years ago and there will be hundreds of new job profiles in the coming years. Choosing the right degree matters most when it comes to equip yourself to meet the challenges of the job market.
Yes, we are living in a world where businesses need skills more than academic qualification, but the importance of academics cannot be denied too. Academics work as a catalyst for your skills to be polished, and abilities to shine. And, in fact, your academic choices can open more doors than you think.
So, when it comes to choosing the right degree for you, the first question that comes in mind is, "what can I do with my degree?" This article is for you, if you are looking for answers to any or all of these queries:
Matching degrees to careers
degrees that lead to jobs
Most useful degrees
Top degrees in demand for the future
Jobs based on degree qualification
Degree based jobs
Jobs that you need a degree for
Jobs that require a college degree
Best college degrees for employment
Best college majors for the future
Best college majors to pursue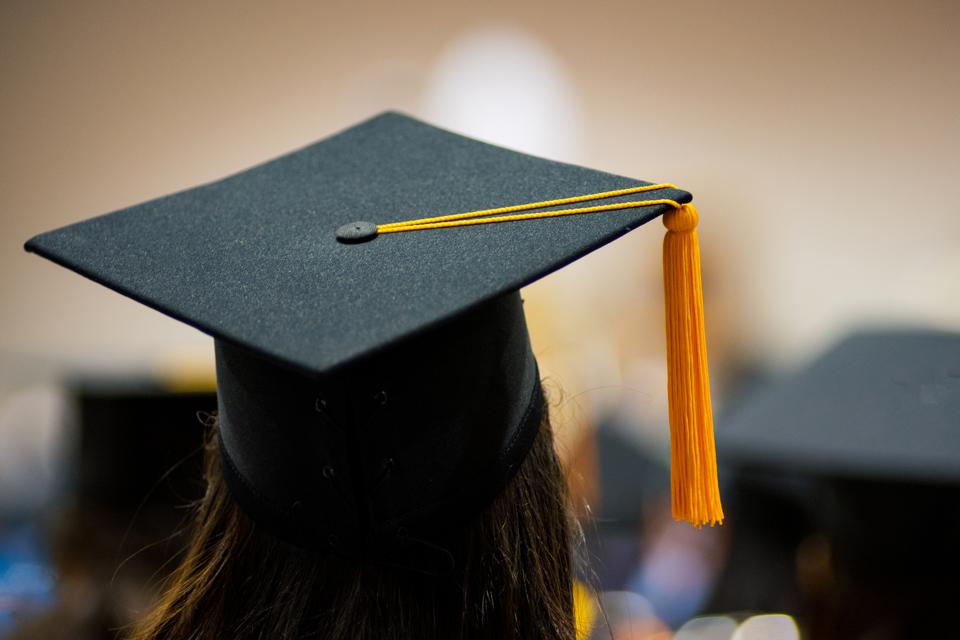 Most colleges and universities today design and update their degree programs keeping several career paths in consideration. A detailed conversation with a program counsellor before enrolling for a degree program in any university can be quite handy in making the right choice, however, if you are not able to receive the service from the university due to any reason, this article will help you clear most of your questions.
On the other hand, if you already have a degree, and you didn't have a specific career path in mind when you applied to university, you might find yourself indecisive about the career choices. You probably have picked your majors based on what you did best at or enjoyed most in highschool, and now you find it difficult to navigate through a big list of job profiles.
A degree is not important for a lot of employers, and all they are interested in is your enthusiasm and skills, but you do need the subject knowledge to develop required skills and that subject knowledge comes through a degree or a certification from an accredited body.
This article lists a wide range of scope for various degrees. Check out what you can do with a degree in the fields of your interest.
Finance
There's no exact estimate of the total worth of the financial services market globally, but it's one of the biggest sectors comprising banking, insurance, accounting & taxation etc. If you are planning to pursue a degree and then a career in Finance, you must have a real interest in business and finance and should start networking in the relevant industry right from the year one.
Jobs with Degree in Accounting
Management
Management is an ideal career option for individuals who are natural leaders, have people's skills and are good organizers. Management degree, diploma or certificate program will teach you all you need to know on the job, but to get things done you need hands on experience as well.
Jobs with Degree in Health Administration
Jobs with Degree in Project Management
Jobs with Degree in Hospitality Management
Career Outlook in Business Administration
Media & Marketing
Media and Marketing are probably the fastest evolving sectors; from print to electronic media and then digital marketing focusing on social media and mobile marketing has created more job opportunities than we could have thought a decade ago. The field is very interesting and glamorous, however, you must be a quick learner, creative soul, and ready to accept instant changes to grow to the next level.
Natural Sciences
Most careers and jobs in natural sciences, i.e. both the life sciences and physical sciences are research based, and teaching opportunities. However, with the changing landscape of business and economies, these degrees are essential for innovation and improvement of quality of life.
Jobs & Job Options with a Degree in Genetics
Jobs with Degree in Marine Biology
Jobs with Degree in Entomology
Jobs with Degree in Atmospheric Sciences
Careers with Degree in Animal Sciences
Jobs with Degree in Food Sciences
Jobs with Degree in Oceanography
Formal Sciences, Technology & Analytics
Technology is taking over every aspect of our lives and so a degree in technological discipline will surely prepare you for the future. However, you must know that we are living in a world faster than ever before and even the best technologies become obsolete shortly after new and improved ones are launched.
So, a career in the technology field may come with a lot of challenges associated with constant learning and learning new things while keeping up with the job. Choose the field if you have a deep interest in the evolving nature of technologies and discovering new ways to optimize these technologies.
Jobs with Degree in Electronics Engineering
Jobs with Degree in Statistics
Jobs with Degree in Mechanical Engineering
Jobs with Degree in Aeronautics
Social Sciences & Education
Technology is not just changing the ways we do things, but also the ways we think. A degree in social sciences enables you to serve the society in a better way and develop strong and better communities. Whether you want to become a teacher or a social services professional, a relevant degree will strengthen your enthusiasm.
Jobs with Degree in Criminology
Jobs with Degree in Environmental Sciences
Jobs with Degree in Criminal Science and Forensics
Jobs with Degree in Physical Education
Professions with Degree in Geology
Law
Law is complicated and it keeps changing, however all the industries need lawyers, solicitors and legal advisors at different stages of the business life cycle. If you understand law deeply and are keen to help people with their legal issues, a degree is a must. 
Medicine
Medicine is a fast paced, prestigious career and the recent pandemic has shown us the importance of the field very well. However, you must also be aware of the fact that it is probably the most challenging field too, where you have to put other people on priority and it may effect your personal life at times, however, if you are someone who is more of a giver than taker, you'll surely love pursuing a career in medicine.
Top 8 Careers of the Future in Healthcare Industry
The Bottom Line:
Every education is worth it as no knowledge goes waste. What matters most is to put the knowledge to use. Every field is worth it and has great opportunities if you have keen interest in the field, you are a stellar performer, and you love working in the field.