Over the last few years, the field of event planning and management has acquired a great deal of exposure worldwide, and so many creative individuals who don't like desk jobs want to know how to become an event planner. It has established itself as a lucrative and high paying career. From organizing conferences to trade shows to promotions, there are many types of events that event managers plan and execute.
Nowadays, even most of the business organizations are hiring event planners and managers on a full time basis, and so becoming an event planner or manager can be a great idea. Whether you want to become an independent event planner or want to work full time with a big business, there is a lot to be learned and earned in the career and if you are able to master your work, there will be plenty of opportunities coming your way.
Read on if you are looking to know how to become an event planner. This article will discuss the event planning career overview and will guide you through step by step process of becoming an event planner even without a degree.
Event Planner / Manager Career Overview
The pay scale in this industry varies widely and mainly depends upon the quality and quantity of events that you do. Even though there are certain specialized courses that will help to establish your credibility in this field, organizations give more preference to event managers that have hands-on experience.
The work of event management is not only monetarily rewarding but also is fun & exciting as the event crew gets to travel to new places, work on new projects, and meet new people every time. Since it is not a normal desk job thus fun and creativity is something that you should definitely look up to.
On the other hand, working for odd hours, facing unexpected challenges and tough competition between other agencies are the challenges that are being faced by the industry.
If you are someone who doesn't like the idea of a 9 to 6 desk job or want to pursue a fun outdoors career, event planning, and management can certainly be a great choice. Event planners and managers are ideally people's persons, i.e. they love talking to people, listening to their ideas, understanding the concepts, and using their own creativity to convert people's ideas into real time themes.
To pursue a career in events you do not really need a formal degree, but having one is a great plus. Moreover, you must take some short courses and certifications to equip yourself with the knowledge and resources needed to succeed in your career.
This article will guide you through some simple steps to start an event planning and management career.
Let's explore what it takes to get into event planning and how to become an event planner.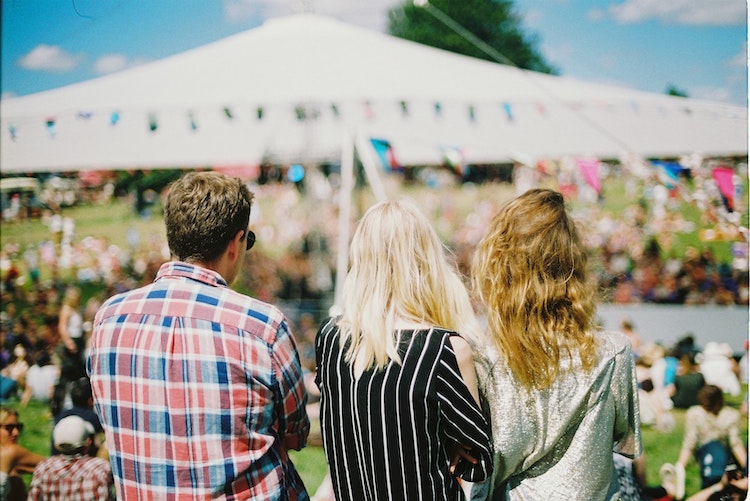 How to Get into Event Planning & Management Without a Degree
As discussed earlier, you can get into event planning and management without a degree, however, if you have one, it can be a big plus. Here go the step by step details on how to become an event planner without a degree.
1- Know the Required Skills & Expertise
Even though there is no mandatory formal degree or certification required to start an event career, having a degree in Business Administration, Communication, Marketing, Public Relations, Hospitality Management, etc. can increase your chances of landing an entry-level event management job when applying directly and without prior experience.
Alternatively, if you do not have a degree in any of the above fields, but have certification in the subject, it will give you an advantage too. But if you do not have a degree at all, you can still pursue a successful career in event management, with the following skills set:
Organizational skills.
Excellent communication.
Creative thinking.
Networking savvy.
Understanding of various types of events.
Time management skills.
Client handling and negotiation skills.
Problem solving skills.
Budgeting.
Remember, an event manager has to know about a lot of verticals including conceptualization, designing, execution, management, production, etc. The number of verticals involved in organizing an event can range widely depending upon the scope of the project. Even though each of the verticals may get overlooked by an expert, the event manager has to ensure that he is having knowledge and skills on all subject matter. 
2- Get Relevant Training
The spurt in the event industry worldwide has given rise to many online courses and certifications related to organizing events. Many online university courses are being offered by top notch institutions. Coursera and Udemy have a lot of courses available too, some events specific services like EventBrite, Events Academy, etc also offer a great deal of learning resources and courses.
Compare courses and pick a few that make the most sense to you; shortlist the ones for beginners and start with the basics. Move to advanced courses at a later stage of your career.
These online platforms offer basic as well as advanced knowledge about event planning and execution. Also, you will get to know about various new technologies that are being introduced in this field and case studies on some of the biggest and most successful events that happen around the world. You can easily take cues and advice from these to start your career on a bright note.
If you are looking to know "how to become an event planner faster?", the answer is relevant training. You will not only learn the trade of event planning through training but will also find the right direction to proceed.
3- Network with Right People
Getting business in this industry requires not only hard work and patience but also you need to know the right people at the right places. Usually, corporations hire event managers to conduct events on their behalf and if done well they continue doing business with them.
You need to find potential clients and companies that you can start with by doing small projects and once they have gained confidence in your work, you can start making bigger pitches. Professional networking through LinkedIn as well as other similar platforms can be of great help in this regard.
4- Get Experience
As mentioned earlier, experience counts most in the events industry and if you are planning to start your event management business at a later stage, experts advise that you do an internship, volunteer or even do some job in an event company firm to understand the nuances of this field. 
You will see that the work in events is not easy as it seems as this industry is full of by creativity, spontaneity and requires great problem-solving skills. 
5- Research the Industry & Find a Niche
The event management industry is very versatile in nature. From organizing a birthday party to a marriage function to an international trade show, all these things fall under the broad category of events, but all these are entirely different events when it comes to planning and managing.
You need different types of resources and materials, themes and ideas, and budgeting for each type of event. Even two wedding events cannot be similar and so each corporate event has its very own specification.
You cannot master every category of events and thus it's better if you specialize in one or two particular categories where you feel you have an edge over the others. Experts advise that you do research on the industry and find out the category that has less competition and more potential in your area of operation and try to tap that niche. 
6- Build a Portfolio
Once you have decided on the niche that you will be focusing your event planning and management business on then comes the step of building a portfolio. Find out the organizations that have spent money on the niche that you have chosen or are willing to do so.
Start by undertaking small projects and complete them with full client satisfaction. Once your portfolio is built, your work will start speaking for itself, and getting more business will be relatively easier.
7- Explore Big Opportunities
Once you have gained knowledge, skill and expertise then no event will seem small for you. If you have achieved sufficient resources and credibility, you must try your hands on exploring bigger opportunities. Look for the events that were done in the past and how you can improve upon them.
Try social networking sites and other networking agencies to pitch for bigger projects. Get in touch with employment agencies looking to hire event managers for big businesses and pitch them your quantitative resume with a good cover letter.
8- Keep Learning
The world of events is continuously evolving with new technologies, entertainment acts, production material etc. and you need to keep up your pace with these changes.
Find out what's trending on some of the biggest events happening around the world and try to replicate and improvise those things. Try to experiment with new things and concepts and see what are the challenges and how to overcome them to provide a unique and innovative experience for people attending the event.
The Bottom Line
The answer to the question "how to become an event planner?" is though very simple, the execution may not be as simple as it may sound. Being an event planner or manager sounds fun and the job is surely amazing with a lot of socializing opportunities and great career growth prospects, however, it is equally challenging to become a successful and well-known event planner or manager. If you are ready for a career full of fun and challenges, I am sure the above steps will help you get started the smarter way!
You May Also Like