History is one of the most important subjects that you would have ever studied in your life. It is basically the study of past culture, societies and events that has helped in shaping our present.
This subject is not only limited to remembering what has happened in the past but also to understand its impact or significance on the world. History enhances our understanding of the past so that we can learn from it and move towards a better future. However, since it's a vast subject and requires research, the career path may not be as easy as it seems.
From university professors to government archivists, all the people who have studied history have undergone rigorous academic training and dedicated themselves towards better understanding and preservation of the past. The diverse range of job positions available for people having a history degree can span across a wide array of subjects or fields.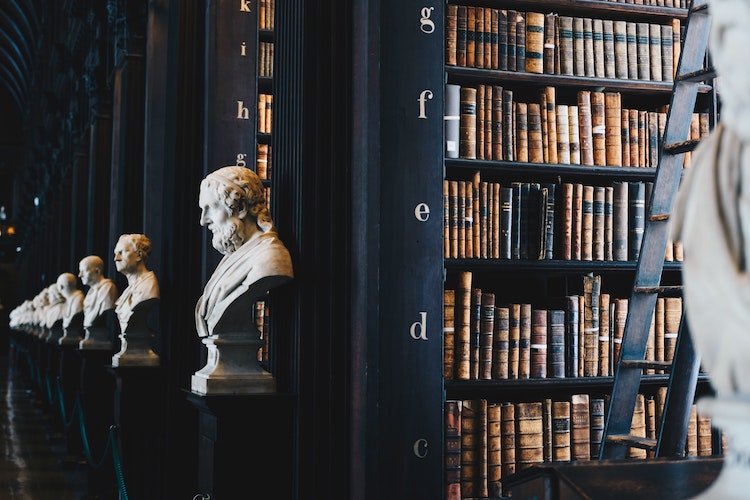 What Does a Degree in History Offer
This subject history covers all the events that had occurred in the past right from the Big Bang to whatever has happened until recently. This subject is divided into three major branches including ancient history, medieval history and modern history.
These branches are further divided into various specializations. The courses in this subject can vary from 3-4 years depending on a country's educational norms. The first year is usually marked by a wide range of foundational courses and moves towards more specialized options in the final years of study.
The study of history involves written assignments which are usually analysed with arguments. The examinations happen at regular intervals during the course. The degree concludes focusing on the area of specialization and requires in depth analysis of the same.
Due to advancement in the field of technology, studying history has also become high-tech. Students who study history now use a variety of modern tools and technology to study this subject. There are various computer programs and software that are being adopted to teach and learn this versatile subject. 
Key Skills You Develop with a Degree in History 
History degree holders are known for their good ability to read and write. Moreover, they are also known for their good critical thinking abilities. All of these skills are highly desired in any sort of business or profession as they allow people to deal with technicalities as well as troubleshoot problems that may arise.
The study of this subject also enhances the ability to analyse historical facts and sources. As it also requires a lot of debate, your ability to participate in various such discussions improves considerably.
Jobs & Career Prospects with a Degree in History
Irrespective of whether you have a bachelor or advanced degree in this subject, there will be a plethora of job opportunities available for you. The skills of a history degree holder span across various industries. There is great demand for history degree holders in the field of law, politics, literature and libraries.
The major positions available in this sector is in academic discipline but the reading, writing as well as research skills of the degree holder can be utilized across various careers ranging from law to teaching. Also, this degree can be treated as a foundation for further higher studies.
A lot of historical organizations as well as museums from various parts of the world regularly come up with job opportunities to handle their artefacts or decipher them. A lot of students also opt for internships at these organizations before starting their full time career in this field.
Historians also find their work in evaluating buildings, research work for minerals extractions and record managers etc. A lot of publishing houses publish research work on history as a lot of readers are excited about this subject and want to know more about our past.
History is a diverse subject and unlike engineering, education, accounting, journalism, nursing etc, there is no single, clear career track into which most History graduates go and find employment. So, if you're going to opt for History as a major, do review the available career options well and know what jobs pay well and where you can have greater growth potential.
You may find opportunities as analyst, archivist, broadcaster, campaign worker, consultant, congressional aide, editor, Foreign Service officer, foundation staffer, information specialist, intelligence agent, and journalist and so the list goes.
Before pursuing a degree in History, one must look carefully at the career options after finishing this degree. Degree program if is selected after reviewing jobs of interest can ensure a successful career life. You might not be able to find too many highly paying jobs with a major in history, but if you feel History education is the right option for you, do make sure that occupation of your interest falls in this category.
Go through the complete range of professions with degree in History. Do select the line of work in coordination with available employment opportunities before pursuing your Bachelors or Masters Degree in History.
Archaeologist
Archivist
Local Records Officer
Historical Researcher
Museum Curator
Museum Exhibition Organizer
Education Officer
Secondary School Teacher
Historical Tour Guide
Professor
Lecturer
Civil Services Officer
Intelligence Worker
Librarian
Information Officer
Publisher
History Writer