The pandemic has affected every aspect of life, and professional growth is not an exception. Although it initially hit professionals hard with job losses and pay cuts, things are getting better now. With businesses reopening in the new normal, there are plenty of opportunities around, but you must know how to be more employable to grab the best opportunity.
The competition in the job market is peaking too, with fresh graduates and seasoned professionals looking for growth. Everything boils down to making yourself more employable to secure opportunities in a competitive landscape. The good thing is that you can achieve employability without much work.
Here are five simple yet very effective tricks you must learn if you are looking to know how to be more employable.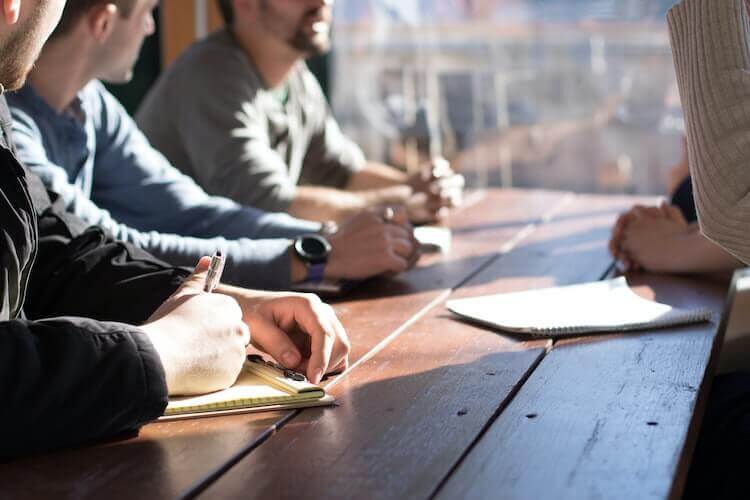 1- Explore New Industries
Even before you work on your skills and competencies, you must look for industries that have opportunities. Healthcare, IT, manufacturing, and education are booming right now, and they have bright prospects. You can become more employable by switching to an industry where demand is currently high. There couldn't be a better time to expand your horizons!
2- Evaluate Your Transferable Skills
Transferable skills make you more employable as a professional because they let you work in different roles and industries. Essentially, these are the soft skills that empower you to give your best. People who excel in competencies such as good communication, teamwork, and creativity are always in a better position to secure job opportunities. Employers prefer such professionals because they can adapt quickly to uncertainties in work models.
Related Reading
Difference Between Soft Skills and Hard Skills
3- Acquire Lean Skills for a Cutting Edge
Apart from technical capabilities and soft skills, you can boost your employability by acquiring lean skills to gain a cutting edge. A professional with a Six Sigma Certification is an asset for any organization, even more, in the new normal. There are good chances you will secure the best offers, regardless of the industry or role you want to explore. Lean is everywhere, and it is here to stay. Certification in this technology is worthwhile if you wish to take your career to the next level.
4- Network as Much as You Can
Upskilling and retraining do get you on the right track. But the real secret to gaining on the professional front is to build a network and stay connected. Events are happening online, and it is easy to attend each one in the industry. Approach the stalwarts on LinkedIn and work on consolidating your profile.
Connect with peers, recruiters, and leaders in your industry through LinkedIn professional networking. Have your resume with as many employment agencies as possible. Broaden your searches and grow your network across other industries too.
5- Find a Mentor
Networking is only half the work done when it comes to getting close to a thriving career. Go the extra mile by finding a career coach or a mentor who can guide you and offer worthy advice when you need it. You may look for someone in your workplace or even on social media. A career mentor acts as a lighthouse and helps you find the best path to reach your career goals and beyond.
Summing up Ideas on How to be More Employable
Now you know how to be more employable, and understand that becoming more employable during uncertain times requires an outside-the-box approach. Professional development should be your top priority because it can take your career in the right direction.
You May Also Like