Whether you are a fresher looking to apply for an entry-level job or a professional with hands-on experience in your field and planning to switch jobs, you must be looking for an answer to the question "how much salary am I worth". Well, knowing your actual salary worth is crucial.
Once you know how much salary you worth, you are confident in taking timely decisions, like choosing between the multiple job offers, switching company or asking for a pay raise, and most importantly identifying how much effort to incur on your current job to get to the next level.
Knowing the exact salary worth, however, is not that simple and you will need to take a lot of factors into consideration, i.e. your qualifications, skills, work experience, cost of living, the size of the organization and the workplace culture where you are working or plan to work (startups work entirely different than corporate setups), and so on.
You must also know that your estimated salary market value may also vary country to country and at times even city to city. For instance there is a significant difference in the IT sectors salaries in Ireland, the UK, and the US. So, even if you already know your worth in one region, and are planning to relocate to another city, state or country, you may need to reevaluate yourself according to the new circumstances.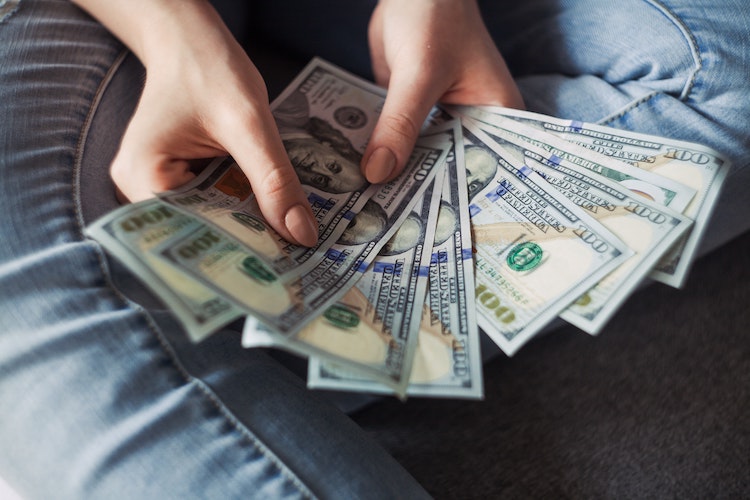 This article will provide you with a step by step guide to figure out a realistic salary expectation for you in different situations and so you can find the answer to the question, "how much salary am I worth".
Step 1- Explore the Online Tools
Well, this is probably the easiest step, as you can consult various tools right from the comfort of your couch. Glassdoor.com, Payscale.com, and Dice.com are among the top websites that offer salary research tools.
You must know that these websites provide an estimate of the salary based on users' input. So, you can have a rough idea about the average salary of an SEO Manager in London, or New York, however, this doesn't really mean that you are worth the same because you have similar qualifications and experience.
2- Review Job Ads
The next step to find your worth is to evaluate job ads on reputed platforms like Linkedin or a popular local job search platform, ads by employment agencies. The ads give you an idea about what different employers are currently willing to pay for a certain level of skills set and expertise.
Yes, it may be a bit time-consuming to read through the job descriptions and compare the requirements with the advertised payout, but this will surely be a gain.
3- Ask Your Network
Another best and more accurate way to find more relevant information is asking your people in your professional network who are working in similar roles. Though some workplaces legally prohibit the salary discussions, and it doesn't sound ethical too, there's no harm in asking people in similar positions, working in other companies.
Even it may look awkward to ask people how much they earn; so tailoring your question to something like, "what do you think how much salary am I worth", or "What do you think someone in my position should be earning?" makes sense.
Engaging with people in your industry over social networks like Linkedin is a great way to stay updated about latest happenings so you can tweak your career growth plan accordingly.
I Know My Worth: What's Next
Once you have completed your online and offline research, you have the answer to "how much salary am I worth". Now, you are all set to have a conversation with the hiring manager or your boss. Whether you are applying for a new position or looking for a raise, it generally goes through a negotiation process.
Here are some points to consider when you are ready to talk about your salary expectations:
1- Convey it in a Collaborative Way
Don't just give a number; rather say something like, "Here's some information that I gathered, what do you think considering my position in the organization?"
2- Be Realistic
Salary is the prime concern for almost everyone, however, it's not always money that makes difference. Beware of the ongoing trends and situations too. For instance, the recent pandemic has changed the job market drastically. In the current situation the employer may not be able to offer you the amount of money you are expecting, so you can negotiate for more benefits or probably a job title/profile where you can learn new skills that can lead you to a better paying job in future.
3- The Dilemma of Gender Inequality
Unfortunately, the gender pay gap is a real thing. So, if you are a woman, it's important to know your worth and be your own advocate.
4- If You are a Fresher
When you are a fresher and the job interview questions include, "how much salary you expect", know the fact that the employer is betting on your perceived potential more than your ability to contribute. Initially, you are barely useful to them and they plan to turn you into a useful resource. So, you must not look greedy by quoting a higher figure.
5- When & How Frequently to Ask for a Pay Raise
Ideally the employee should never feel the need of asking for pay raise and the employer should answer this concern proactively. Most of the reputed companies have annual raise policy or performance bonuses and they mention it clearly in the contract. However, if you do not find the terms in your contract, one year is a good time for evaluation.
Related Reading:
The Bottom Line:
Your salary worth depends on a lot of factors including the location, your level of competency and an effective negotiation process. So take your time, research the numbers, outline the points to talk about and then have a conversation with your hiring manager or boss and you have the answer to the most frequently asked question, "how much salary am I worth".
You May Also Like