The state of New York is undoubtedly one of the most popular states of the United States of America. This state is resting on a robust economy and infuses trillions of dollars in the economy of the country. In fact, its GDP is more than most of the nations of the world. It is also home to Wall Street, Silicon Alley, and Tech Valley. This is why there are many highest paying jobs in New York that attract the attention of professionals from around the world.
People from not only other parts of the United States but also from around the world come to this great state in search of better job opportunities. The state has established itself as a gateway for immigration and comprises a huge population of foreign workforce. Interestingly, plenty of job opportunities are available in various sectors including technology, manufacturing, medical, education, retail, and services, etc in this state. 
How to Find & Get a Better Job in NY, United States
Anyone can find a job in New York, but not everyone can land their dream job and have a successful career in the field they desire to work in. The NY job market has much crowd, and finding the right job on your own can be quite challenging.
You have very few chances of getting a job through applying for posts advertised on job boards, as these jobs receive hundreds and at times thousands of responses and even if you are the perfect match for the job, your application may get lost in the crowd. So whether you are just starting a career or looking to switch jobs, make smart moves.
Professional networking through LinkedIn and other relevant platforms is a great way to find and get placed on a well paying job that matches your qualifications and aptitude, however, it requires a great deal of time.
Job placement agencies in the state can significantly help you land the highest paying jobs in New York with minimum effort. All you need to have an updated resume and a good cover letter and signup with multiple employment agencies. These agencies take the pain of job search for you and help you get placed in the right position. Authentic employment services will charge you only when you land a job. Moreover, they can help you fix your resume, prepare for the interview questions and guide you to make a great impression in the interview.
Here's a list of recruitment agencies in NY, USA that you might find helpful in your local job hunt.
Now let's see what are some of the high in demand and highest paying jobs in NY and which careers are paid the most.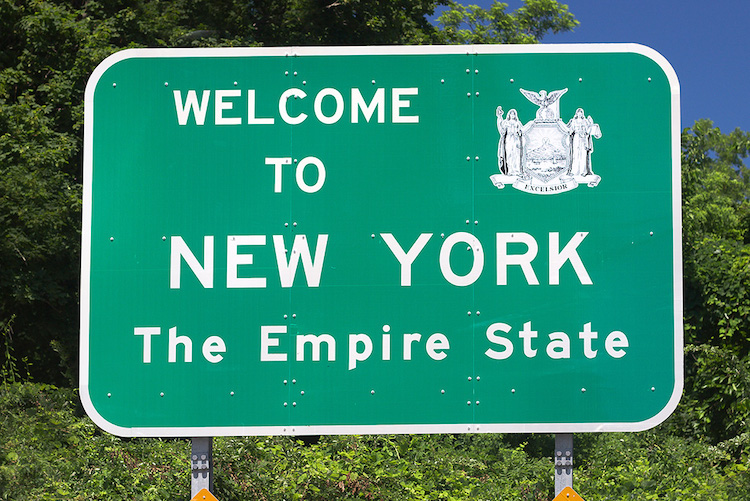 Top 10 Occupations & Highest Paying Jobs in New York, USA
Here's the list of top paid careers and the highest paying jobs in New York state.
1- Oral & Maxillofacial Surgeons
The need to look perfect is pushing the demand for oral and maxillofacial surgeons in the state of New York. In addition, they are the category of surgeons who specialize in reconstructive or cosmetic surgeries involving dental, jawline, and other facial parts. 
Keep in mind, it is amongst the highest compensated surgical specialties in the country and for this reason, a lot of people are taking this up as a career option. The average salary of Oral & Maxillofacial surgeons in NY is about $237,920.
Related Reading
Top 8 Careers of the Future in the Healthcare Industry
2- Chief Executive Officers
From small local businesses to world renowned organizations, the state of New York has got it all. This corporate hub is popular worldwide for the business and career opportunities that it offers.
To manage and run these great companies an efficient CEO becomes a must. It is the job of the Chief Executive Officer or CEO to ensure day to day functioning of the organization in a smooth manner and implement steps for a better future.
The CEO is answerable not only to board members but also to its customers and shareholders. CEOs in NY are paid an average salary of $217,650.
3- Dentist
Demand for dentists and orthodontists has also picked up in the state and so their expertise is also among the highest paying jobs in New York. Unhealthy lifestyles and eating habits, stress, and vices have pushed a large population in the state towards various dental problems.
The role of a dentist is to prevent and cure these problems and provide safe dental hygiene to the patients. The very well aware population of New York knows that prevention is better than cure. Dentists in NY make an average of $200,140 per year.
4- Computer & IT Managers
There are many tech companies that operate in Silicon Alley as well as other places in the state of New York. Moreover, these companies are constantly looking for skilled and experienced people to plan and coordinate their activities in the field of computer programming, information systems, and data processing. 
As it is a high-tech and skilled job, the remuneration for this category is also quite high. Tech managers are also among the highest paid professionals in NY with an average salary of about $187,770 per year.
Related Reading
5- Advertising & Promotions Manager
New York has also known the world over for the kind of advertising and promotional campaigns it's seen throughout the year. So many organizations conduct promotional campaigns to promote their product and services in New York, just to leverage the fact that this state of the US is always in the limelight world over.
It is noteworthy, the advertising and promotions manager has responsibility to conceptualize and execute activations that will garner the attention of a large population. Managers in the advertising and promotions industries earn an average salary of $172,540.
Related Reading
How to Start A Career In Digital Marketing?
6- Paediatrician
This is another highly respected and high paying medical specialty category in the state of New York, US. Pediatricians specialize in children and their diseases.
They diagnose and treat various injuries and diseases in kids and help them maintain good health. Pediatricians in New York state earn an average salary of $167,650.
7- Lawyers
This state is witnessing a surge in the number of lawsuits filed each year including civil and criminal cases. In order to settle these disputes, people take professional help from lawyers.
More importantly, New York has many licensed lawyers who specialize in criminal, immigration, civil, government compliance, etc. cases and they charge a decent amount to offer their legal expertise. The average salary of lawyers in New York is about $165,260.
8- Financial Services Sales Agents
Wall Street is known the world over for the money it brings into the financial system of the country. The world famous Nasdaq is also located in this state and thus there is no dearth of security, commodities, and financial services sales agents in New York who make quick money and also help their clients to make money by giving them valuable tips on investment.
As, these sales agents in NY earn an average salary of about $162,550 per year.
9- Architectural & Engineering Manager
A decent chunk of organizations operating in New York employs architects and engineers to conduct their regular operations. However, in absence of a good manager, this talented workforce will not be utilized to its full potential.
The job of the architectural and engineering manager is to plan, direct and coordinate activities in these specialized fields. Architectural and Engineering managers are paid an average salary of about $157,540 per year.
10- Podiatrist
This medical class of healthcare professionals helps people who are affected by problems in their lower legs or feet. Podiatrists specialize in treating injuries as well as complications that arise due to other health problems like diabetes and nervous disorders.
They can also perform surgeries on their feet and work closely with other medical specialists. Podiatrists in New York make an average of about $155,960 per year.
The Bottom Line
The highest paying jobs in NY, United States may attract your attention to relocate to the city. But if you are planning to move, do not just consider the highest payout, but also the cost of living and make an informed choice.
You May Also Like