California is an ideal place to live the American Dream. Being a perfect destination for everyone to live and work, this state offers a lot of career opportunities for professionals. It is not just home to Hollywood and Silicon Valley but also prestigious institutions like Harvard and various others as well as many tech giants and so there are various highest paying jobs in California that may not be paid that well in other places.
The fastest growing industries in California include Healthcare, Construction, Technology, Hospitality, and Agriculture. Keep in mind, the jobs in the state not only pay well but also rates highly on the stability and satisfaction fronts, however, how much salary worth one has, depends entirely on the skills level and the nature of work.
Whether you are a fresh grad looking to start a career or someone at a mid-career level looking to switch jobs, the good news is that the ever growing demand for manpower resources of this part of the world is met by individuals having desired skills and expertise.
Whatever the career level you are at, if you are looking for full time local jobs in California, it's not always the salary you should look for, instead, there are a lot of benefits you can legally claim. Make sure you consider these factors when making a final decision:
Social Security Benefits
FMLA (The federal Family and Medical Leave Act) Benefits
Pregnancy Leave
California Paid Sick Leave
Workers' Compensation
Holidays and Vacations
Final Wage Payment
Over the last few years, many professionals have shifted their base to this beautiful and lively state in search of better career choices. Moreover, globalization has made the world fast paced and the careers that were considered great and high paying for the past some time are no more appealing and are replaced by new choices and California is adapting to the change faster than others.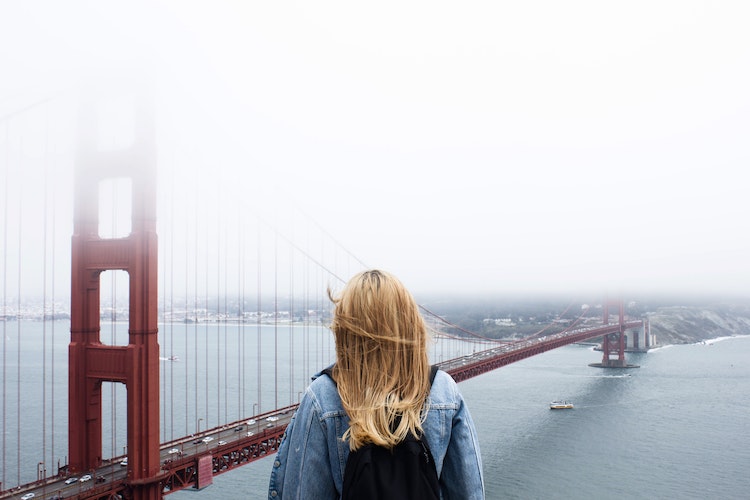 If you are looking for new growth opportunities and exciting jobs in California, these local lists of employments agencies in different cities can be quite handy.
Top Careers & Highest Paying Jobs in California, United States
This article will discuss the top ten careers and the highest paying jobs in California. Check out the list and surely it will help you make better choices. Here it goes:
1- Surgeons
Average Salary : $248,100
A lot of people within and outside the country travel to this state to undergo surgeries as it boasts of having a top-notch medical infrastructure. California has got many qualified surgeons but needs more to cater to its ever-growing demand for surgeons.
The salaries offered by the hospitals to surgeons are at par with global standards, thus making it a great occupational choice in the state.
2- Anesthesiologists
Average Salary : $241,090
Healthcare is one industry which is seeing increased attention over the last few years and as a result of which there is a spurt in the demand for health care professionals including anesthesiologists.
To cope with the increased health infrastructure of the city, the demand for anesthesiologists has shot up several times making it one of the highest paying jobs in CA.
3- Psychiatrists
Average Salary : $236,930
California is home to many global companies and thus home to many industry experts and professionals. Being a global hub the competition among professionals in California is quite stiff and it is very difficult for them to manage work-life balance.  Interestingly, many of them thus seek help of psychiatrists which has made this profession a very lucrative career option. Needless to say, the pay is among the best across the industries. 
4- Obstetricians and Gynecologists
Average Salary : $236,730
Another occupation that is seeing high demand in California is obstetricians and gynecologists. Family planning is on the priority of most individuals and the region is witnessing increased expenditure in the health and safety of mother and baby. To cater to this demand hospitals and other healthcare facilities are shelling out huge sums to retain the best talent in this professional sphere.
5- Nurse Anesthetists
Average Salary : $227,290
Medical care is not only about surgeries and procedures but also post-surgical care. Nursing itself is much demanded category in the state, however, Nurse anesthetists are in great demand and are an obvious career choice for individuals who want to make good money.  Not to mention, this career involves administering anesthesia, observing the vital signs of the patient, and overseeing his or her recovery.
6- Facial Surgeons
Average Salary : $222,180
The need to look good and presentable has encouraged individuals to spend on facial care. California witnesses many facial surgeries throughout the year and has got many qualified individuals who conduct the same. Moreover, facial surgeons are paid very well and the industry is witnessing ever increasing pay scale.
7- Chief Executives
Average Salary : $216,520
The economy of this state is bigger than the economies of most of the countries. Being home to more than fifty Fortune 500 companies this state has never ending requirements of Chief Executives, Board of Directors, and other top management professionals. Furthermore, companies don't mind paying more to people to formulate policies that help to shape the future of their organizations. 
8- Other Physicians
Average Salary : $210,140
Be it a dermatologists, ophthalmologists or urologists, physicians are always in great demand in this state. So, their job is to keep people healthy and safe and protect them from various diseases. As the spending in healthcare is rocketing in the most populous state of the USA, the salary prospects of physicians are really good.
9- Airline Pilots and Engineers
Average Salary : $208,070
As a large workforce working in California comprises expats, the air connectivity of this state is robust. A lot of airlines operate in this state and thus there is a huge demand for pilots and flight engineers, thereby making it a lucrative career option for people seeking jobs in California. The pay scale varies as per qualification and experience but still is on a higher side as compared to lots of other states.
10- Dentists
Average Salary : $184,560
Oral care and hygiene have established their importance in recent years and increased visits to dentists are proof of that. More importantly, it is one of the top careers and highest paying jobs in California and has got some of the best dentists in the world.
The Bottom Line
California is the state of opportunities and the options are unlimited, however, the highly rewarded occupations and the highest paying jobs in California are limited. Whether you are based in California and looking to know your salary worth or planning to relocate here, the above list would surely be handy to make the right choice!
You May Also Like