Your resume is your ticket to get a good job, but most people do not happen to have an effective resume and so it gets rejected instantly. To develop attention seeking resume, you must know what makes a great resume and what shades it and avoid that common resume mistakes.
Knowing what common resume mistakes to avoid is crucial; whether you are writing a resume for the first time or just want to tweak your professional resume while switching jobs. Moreover, if you apply for 10 jobs and get one call only, it's probably the best time to restructure your resume and make sure it is something that hiring managers and employers cannot ignore.
This article will list all the common resume mistakes and elements that may negatively impact your professional resume.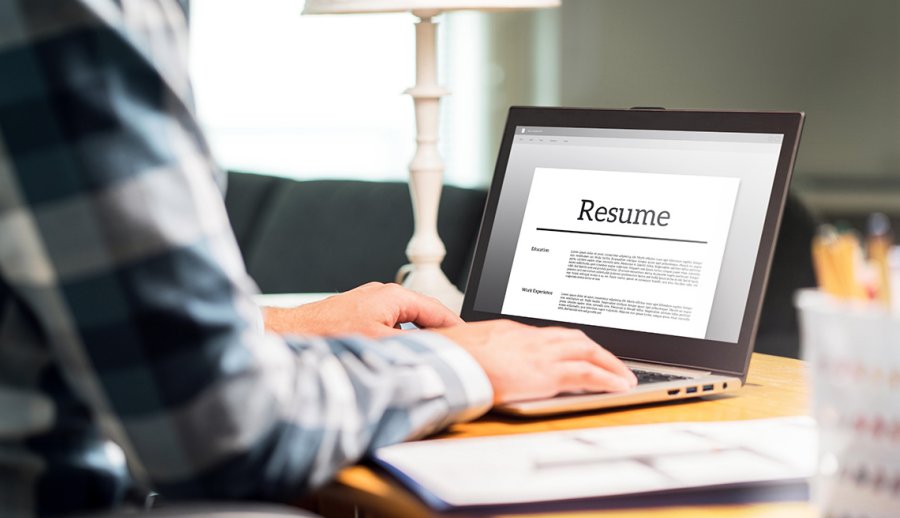 Most Common Resume Mistakes to Avoid
Are you ready to create an attention-seeking resume? make sure to avoid the following most common resume mistakes and follow the suggestions to avoid them.
1- Bad Grammar
Although the software which you used to create resume checks for spelling and grammatical errors, it cannot fully scan your resume, resulting in major mistakes that can annoy the employer or hiring manager.
The Fix
Double-check your resume for spell and grammar before posting it anywhere. If you are not sure about it yourself, it's always good to get help from a professional resume writing service.
2- It's Verbose
To impress the employer, you used some really very difficult words that are over his head. Avoid using such words and keep your resume simple and understandable.
The Fix
Use High School English!
3- It's Arrogant
There's enough difference between confidence and arrogance; make sure your words exhibit confidence and not arrogance.
The Fix
Use humble statements, i.e. instead of "Top salesman of 2011", use "Top-ranked sales producer of 20 representatives during 2011".
4- Copy Pasted Objective Statement
It may not bother you to copy the objective statement from somewhere because you think it's just to quantify your resume. But, since, employer screens hundreds of resumes; finding same objective statement as of hundred others is definitely going to bother him.
The Fix
Your objectives on your resume should reflect your actual career objectives. Take some time for self-awareness and identify what actually you want to achieve and then create the objective statement accordingly.
5- It's Wasting Employers' Time
On a serious note, nobody cares what else you know other than the job description they posted. Whether you knit sweaters or actually understand the rules of Cricket, if it's not in the job description, your resume has no worth.
The Fix
If you're a multi-skilled, multi-experienced individual, make a different resume for each of your expertise, i.e. you might be a technology person but you also love painting and DIY crafts. Mixing them together in a resume won't go well.
6- Generic Resumes Gets Generic Rejection
Yes, there are hundreds of websites offering resume templates that can save your time, but to be honest, these templates do not always work. If it's a template-based resume, hiring managers know them well, so it will get a generic rejection.
The Fix
Tweak the templates according to your expertise, knowledge, and of course field. If you cannot do it yourself, do not hesitate to seek help, but don't just create a templated resume.
7- It's Under Qualified
Understandably, you may want to change jobs and apply for all positions that you think are relevant, however, if you aren't qualified, simply don't apply! –most people get attracted by the brand name and wrongly apply for positions for which they are not qualified.
The Fix
Apply only for the jobs for which you have a minimum required qualification at least.
8- Overqualified:
Probably due to recession or whatever other reason, you've applied for a job which required less qualification than the one you got. An overqualified individual will cost the employer more.
The Fix
If you need a job for which you're overqualified, try cutting the highest level of your qualification from your resume.
9- Your Contact Information is Wrong
Maybe unintentionally you misspelled your email or mentioned the wrong phone number. It's not a rejection, but you won't get a call ever!
The Fix
Triple-check your contact information before submitting your resume anywhere.
10- It is Non-serious
Well, there can be tens of things that may annoy the hiring manager because they exhibit a nonprofessional attitude. Just take an example of a candidate's email, i.e. flirtalicious12 @ domain.com or mantastic @ domain.com, which may annoy the hiring manager.
The Fix
Try having yourname @domain.com. In some cases, your exact name may not be available on major email providers, so you can make a combination of relevant numbers and letters to make it look sensible email address.
11- It's Boring
You've filled your resume with too many things and core expertise got lost in it. Now, the hiring manager doesn't want to look into it.
The Fix
Keep it to the point; Do not write paragraphs, rather use bullets and numbering to highlight the focused area.
12- It's not Focused
You've mentioned everything in it, but nothing specific. You may try to prove as the jack of all, but they want a master of one.
The Fix
Have a focused resume, targeting a specific industry or better say a niche!
13- You Didn't Care about Formatting
An ugly-looking resume won't get the attention ever. Any document without proper formatting is considered to be ugly.
The Fix
Use proper formatting to make it readable.
14- Your Social Profiles are not linked
According to recent studies, almost 80% of employers look for a candidate's "Facebook", "LinkedIn" and other social media profiles. These profiles allow the employer to look deeply into your work and associations for making a better decision. Not linking these profiles in your resume means you're putting extra time you can talk to the employer.
The Fix
Link your LinkedIn profile at least.
15- No Cover Letter Attached
A cover letter is a personalized message that gives you an additional chance of visibility. Having no cover letter means you've lost an additional chance!
The Fix
Do not submit a resume without a cover letter. Spend some time creating a cover letter that you can use for multiple positions with little or no tweak.
The Bottom Line:
Check your resume and see if you're committing any of the above common resume mistakes, rectify them immediately, and increase visibility!
You May Also Like