We spend a considerable amount of our time at work and thus it's important to be happy and motivated at the workplace so that you are all charged up once you go back home to your friends and family. Low stress high paying jobs allow you to achieve this goal, however, finding such a job might not be an as easy task.
Any stress at the workplace is automatically carried home and affects your relationship with your near and dear ones. An ideal job is one that not only pays considerably well but also does not give too much pressure or stress. And so, almost everyone wishes to find the least stressful jobs that pay well and the good thing is that low stress high paying jobs exist.
Well, you may come across many highly paying jobs but they are highly stressful and may cause health concerns and thus should be avoided. Ideally, in any job, an individual should be able to enjoy the perfect work-life balance without any kind of stress or regret, but unfortunately, the current job market doesn't seem to have such provisions. So, finding and landing a good paying low stress job is a tricky business.
On the other hand, if you are at the threshold of your career, or looking to switch your current job with a low stress high paying job, a little research to discover the highest paying least stressful jobs can be a game-changer.
Honestly, no job comes with zero stress, but there are certainly some of the highest paying jobs that come with low stress levels. And, this article will discuss the top 15 high paying low stress jobs.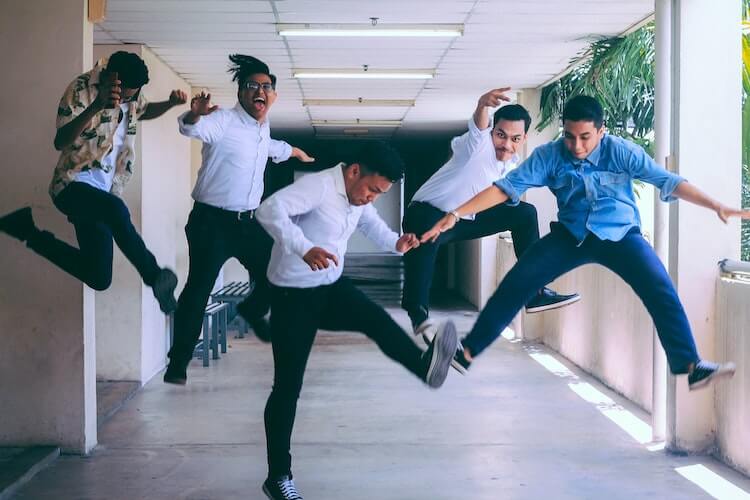 Which Are the Best Low Stress High Paying Jobs
There can be a big list of high paying low stress jobs, if you are doing what you love doing. But, if you are yet to figure out what you might love to do, this list of 10 low stress high paying jobs is a good one to explore. Let's see, what are some of the best low stress high paying jobs that offer financial freedom along with physical and mental wellbeing.
1- Orthodontists
Orthodontists top the list of low stress high paying jobs. These are dental specialists who specialize in the diagnosis, prevention, and correction of dental malocclusions and other teeth anomalies. As it is a highly specialized job, the average pay of an orthodontist is $223,226.
2- Economists
It may seem a bit surprising, but economists are also at the top of the list of high paying low stress jobs. The role of economists is critical to formulating the monetary and fiscal policies of the government or big organizations. They provide their services in conducting surveys, preparing reports, and formulating plans that help an organization achieve its financial goals. The average salary in this profession is $110,377 per year.
3- Art Directors
They are the people who are overall responsible for the visual styles and images that you often see in newspapers, magazines, movies, product packaging, etc and they play a key role in visual communication for brands, organizations, or individuals. The average salary in this profession is $101,836, and with this salary, the art directors stand at number 3 on the list of low stress high paying jobs.
4- Mathematicians
A mathematician is also a qualified subject expert who has extensive knowledge of maths and enables the application of various mathematical tools and techniques into various fields including management, science, etc. The average salary of a mathematician is around $99,700.
5- Physicists
A physicist is a qualified expert of the subject and assists in applying his knowledge in achieving various practical or theoretical goals of institutions, projects, etc. The average salary in this job is around $98,000.
Related Reading
7 Tips To Gear Yourself For A Successful STEM Career
6- Statisticians
These are also highly qualified professionals who use various statistical theories or models to analyze and interpret data so as to reach logical conclusions. They find their utilization in various fields like research, healthcare, environment, sports etc. Average salary of a statistician in the US is $96,510.
Related Reading
Jobs with Degree in Statistics
7- Post-Secondary Education Teachers
It is a popular choice for people who are seeking a low stress high paying job. Postsecondary teachers are employed at various colleges and educational institutions to teach a wide range of academic as well as career oriented subjects. The mean salary in this profession is $83,810.
Related Readings
7 Best Platforms for Teachers to Find Highest Paying Online Jobs
How to Write a Job Winning Teacher's Resume
8- BioEngineers
This innovative field relies on the application of the principles of engineering to the field of medicine and biology. Bioengineers apply the engineering principles in the design, development as well as execution of various health and other projects. The average salary in this field is $83,762 per year.
Related Readings
Jobs with Degree in Environmental Sciences
Jobs with Degree in Animal Sciences
Jobs with Degree in Marine Biology
9- Agricultural Engineers
This field is concerned with the design, construction as well as improvement of agricultural machinery, equipment, and processes. Agricultural engineers integrate technology with farming to make the entire farming process more efficient. The average salary of an agricultural engineer is around $80,720.
Related Reading
Agricultural Sciences Teacher Job Profile
10- Petroleum Engineers
This category of engineers plays an important role in finding oil and gas to meet the energy needs of a greater population. Petroleum engineers are tasked to design and develop various methods of extraction of natural resources from the earth's surface in a safe and sound manner and they earn around $77,832 per year on average.
Related Reading
5 Tips for a Successful & Rewarding Oilfield Career
11- Geoscientists
The role of geoscientists focuses on the earth's system including the structure, composition as well as other physical aspects. Geoscientists are often utilized for the discovery and extraction of natural resources like oil, gas, etc as well as studying critical areas like seismology, volcanology, etc. An average geoscientist gets paid around $67,560 in a year.
Related Readings
12- Technical Writers
They are professional writers who have expertise in writing journal articles, product manuals, guides, website content, etc. They are the wordsmiths that provide the intended message to the audience in an easy and simple manner so that they can understand or interpret it easily. The average salary of a technical writer is $67,483 per year.
Related Readings
How to Start Freelance Writing Career Instantly
Best Websites for Freelance Writers to Get Projects From
13- Food Scientists
They are widely in demand in FMCG, research, and government sectors and are tasked to research and develop various food ingredients so as to make them fit for human consumption. Their knowledge is used to improve the production, processing as well as the packaging of food and the mean salary of this profession is $65,776 per year.
Related Readings
Jobs with Degree in Food Sciences
Food Science Technician Job Profile
14- Research Analysts
The main job role of a research analyst is to collate, analyze, interpret and present relevant data to various departments including marketing, operations, sales, etc in an organization. This role requires good quantitative, logical, and analytical skills and is in great demand. On an average, a research analyst earns $65,320 per year.
15- Business Managers of Celebrities & Athletes
This is one of the highest paying jobs without a degree. Even though there is no specific educational requirement for this role it involves a lot of sales and marketing acumen. The role of these managers is to manage athletes and artists and push sponsorship deals and contracts. The salary in this profession can vary widely depending upon the popularity of the celebrity or athlete.
The Bottom Line
The list above highlights some of the top paying jobs with little stress associated with them, but if you are someone who is doing any of the above jobs and is not liking his work, the job can be highly stressful. No job is stress free, but if you pursue a career in something that you love doing, you are surely going to beat the stress at all points!
You May Also Like