The job market is getting very competitive worldwide in general and in the US in particular. Whether you are looking to switch jobs or start a career from the scratch, as a job seeker you need to be smart and updated about the latest developments occurring in your respective fields. Moreover, you need to know what are the fastest growing jobs and occupations worth investing your time and effort.
Despite the fact that many of the conventional jobs are the highest paying jobs in the United States, however, a lot of traditional job opportunities may steadily replace by new ones due to the technological advancements that are taking place in various industries. 
Changes are happening all around; whether you are conducting a local job search or exploring the best international job sites to relocate to another place.
A lot of new fields are emerging, and many jobs require relevant education; so you may need to carefully choose the university course and know the job prospects with a degree before pursuing a university program. However, not all high paying jobs may require a fancy degree and tens of high paying jobs without a degree can be found too.
The business landscape is changing rapidly, not just in the US, but all around the world and new jobs and careers are growing faster. Many of today's jobs may become obsolete tomorrow. On the other hand, we are probably not well aware of many highly rewarding jobs and careers ten years from now. Furthermore, knowing about fastest growing jobs and professions can be a great way to see the future, i.e. it can quickly reveal what jobs will be obsolete, what will sustain and what will be higher demand.
The future educational courses themselves are undergoing great changes in the curriculum to educate students about the latest tech offerings and developments so they can better prepare themselves for the future job market.
This article will sum up the top 15 fastest growing jobs and careers in the United States that you may consider opting for.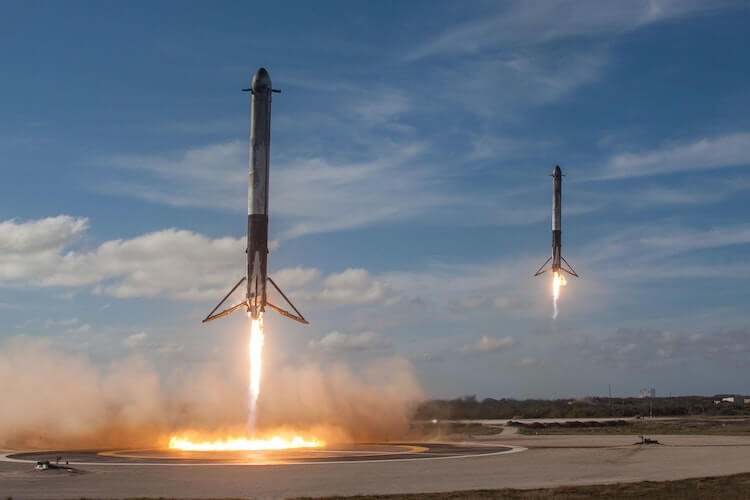 Top Fastest Growing Jobs in the United States
Let's explore the list of fastest growing jobs and careers in the US.
1- Wind Turbine Service Technicians
It is a highly specialized job that involves installation, servicing as well as operations of wind turbines. Additionally, the people in this occupation are required to work at great heights and confined spaces to perform their tasks. 
Due to the shift of focus from non-renewable sources of energy to renewable sources of energy like wind turbines, the demand for wind turbine service technicians has skyrocketed and it is expected to grow at a whopping 61% by 2029. On an average, a technician of this category makes $56,230 per year.
2- Nurse Practitioners
This is one of the traditional jobs that will probably never decline in demand. The main job of nurse practitioners is to perform primary and specialty healthcare. Nurse practitioners play a crucial role in patient care and help doctors and physicians to perform diagnoses and surgeries of patients.
Not to mention, they are also trained to assess patients' needs, conduct and interpret lab tests and prescribe treatment plans. Nurse Practitioners cover basic diseases prevention and health promotion and they enjoy an average salary of $117,700 per year. This profession would grow at the rate of 52% by 2029.
Related Readings
How to Become a Corporate Nurse
Effective Study Habits for Nursing Students to Shape Their Career
3- Solar Photovoltaic Installers
It is another specialized job from the renewable energy sector that is witnessing high growth. This job requires a person to assemble solar photovoltaic installers at suitable locations with the aim of converting solar energy into electricity.
Keep in mind, the location of the job sites can be challenging, thus a solar photovoltaic installer needs to be well qualified as well as well-trained. The median pay of this profession is $46,470 per year and is expected to grow by 51% by 2029.
4- Occupational Therapy Assistants
They find their employment across hospitals, nursing care facilities, and other healthcare institutions. The job of an occupational therapy assistant or OTA is to aid the patient and help them develop and improve the skills that are required in daily life.
Furthermore, OTAs are mandatorily guided by occupational therapists and they perform exercises or treatment plans as per the directions received. They also help patients learn the use of equipment to make it easier for them to use. This occupation may grow at 35% till 2029 and the average payout is around $62,940 per year.
Related Reading
How to Become an Occupational Therapist
5- Statisticians
This job requires you to be good with numbers. The primary role of a statistician is to analyze the data and apply computation techniques to solve a range of problems.
However, there is a great demand for statisticians in the research and development sector. The median pay in this profession is $110,860 per annum and the occupation may expectedly grow at 31% through 2029.
Related Reading
Jobs with a Degree in Statistics
6- Home Health and Personal Care Aides
These healthcare professionals assist people who are suffering from disabilities or chronic illnesses to perform daily tasks. They also monitor the health of their patients and take care of their medications and medical appointments.
It is noteworthy that home health and personal care aides can work part time or full time and their job location can vary from community homes to day service programs. This job profile is growing at a rate of 34% until 2029 and the median pay is around $27,080 per year.
Related Readings
Top 8 Careers of the Future in Healthcare Industry
Stress in Healthcare Workers & Tips to Manage it
7- Physical Therapist Assistant
Physical Therapy Assistants provide physical therapy services under the guidance and supervision of a physical therapist. Their role is to assist patients in exercises and movements which helps to reduce the pain and gain mobility.
PTA's are critical to the healthcare system and they observe patients before, during as well as after the surgery. In addition to that, the rapid demand for this job profile has made it expected to grow by 31% by 2029. The average payout of a physical therapist assistant is $49,970 per annum.
Related Reading
Jobs with Degree in Physical Education
8- Medical and Health Services Managers
Health and medical services are in great demand but they also require robust infrastructure and well equipped facilities. The medical and health services managers streamline the business end of these healthcare providers.
They plan, direct and align the business environment of a healthcare institution to offer maximum benefits. This job profile is expected to grow by 32% by 2029 and offers a salary of $104,280 per year on average.
Related Reading
Jobs with a Degree in Health Administration
9- Physician Assistants
They assist physicians in all the tasks including obtaining patient histories, doing physical examinations, diagnosis as well as developing and monitoring treatment strategies.
Physician assistants also assist physicians in performing surgeries and scheduling appointments. They usually operate at private clinics, hospitals, and other healthcare settings. On average, PAs earn around $115,390 per year and the role is expected to grow at 31% by the end of 2029.
10- Information Security Analysts
An information security analyst protects the computer networks that corporates, government organizations as well as other institutions own and operate.
These analysts form a firewall and keep the network protected against any unauthorized access. This specialized IT field may expectedly grow at 31% with the average payout being $103,590 per year. 
Related Readings
How to Start a Career in Cybersecurity
11- Data Scientists and Mathematical Science Occupations
This job role demands analyzing, processing, modeling, and interpreting the data to create desired results. Data scientists and mathematical science find their role in various private companies and government organizations.
This role requires a mix of computer science, mathematics, and statistics. It is expected to grow at 31% by 2029 and pays around $98,230 per year.
Related Reading
How to Become a Data Scientist
12- Derrick Operators (Oil & Gas)
Derrick Operators implement the digging process in an oil or a gas field. Their role is to erect, operate and position the derrick. Besides, they also help in the inspection and maintenance of the various components of the derrick.
It is a specialized and risky job and thus enjoys a median pay of $47,290 per year and is growing at 31% till 2029.
Related Reading
Tips for Successful Oilfield Career
13- Rotary Drill Operators (Oil & Gas)
The job of Rotary Drill Operators is tough and demanding as it requires them to operate rotary drills in various oil and gas sites which are usually present in remote areas. People in this profession need to be physically fit and mentally alert to keep themselves safe. 
They enjoy an average salary of $53,820 and are employed widely by oil and gas exploration companies as well as government owned oil and gas sites. The job role is expected to grow by 27% by 2029.
14- Roustabouts (Oil & Gas)
It is another profession among fastest growing jobs from the oil and gas industry which requires you to perform tasks like servicing equipment, transporting materials, visual inspections, or equipment repair.
The job locations can range from isolated land spaces to offshore oil rigs. A roustabout makes $39,420 per year and the job profile is witnessing a growth of 25% in the years to come.
15- Speech-Language Pathologists
SLPs work in various healthcare facilities as well as special education centers. A speech and language pathologist helps to assess, diagnose as well as treat communication and swallowing disorders in patients.
The increased number of cases of learning disabilities and difficulties has played a significant role in raising the demand for Speech and Language Pathologists and Speech therapists in the past couple of decades. The job would grow at 25% till 2029 and the median pay in this profession is $80,480 per year. 
The Bottom Line
There are several other fastest growing jobs and careers as per BLS statistics, and the list is quite long. We have discussed only the top 15 fastest growing professions for a quick overview of what the future job market has to offer.
You May Also Like