The adage, "things are bigger and better in Texas," has never rung truer than it does today!
Being one of the most populated states in the United States, Texas has seen the exponential expansion of industries and a massive surge in employment opportunities. Today, the region houses company headquarters from different sectors, such as hospitality, finance, technology, and healthcare. Highest paying jobs in Texas attract people from all other parts of the country as well as from around the world.
If you're looking to relocate, this 'Lone Star State' has ample space for you! It holds the second position in terms of area in the US and has a high standard of living. As a result, employment in this state comes with its perks. You can expect:
Optimal medical insurance
Quarterly or biannual bonuses
Retirement benefit and insurance programs
Thus, Texas is a fantastic place for fresh job seekers as well as those looking to switch jobs, and the pay scale significantly depends on the demand for the services you provide. You can always check how much salary you worth with quick and simple research. Besides, the sector you work in and the certifications and experience you hold are other factors determining the salary you'll be offered.
Are you a job seeker? Check employment agencies in Texas to help you find the best paying jobs.
Best Careers & Highest Paying Jobs in Texas, United States
This article will discuss the five best careers and the highest paying jobs in Texas, United States. Let's see what these are: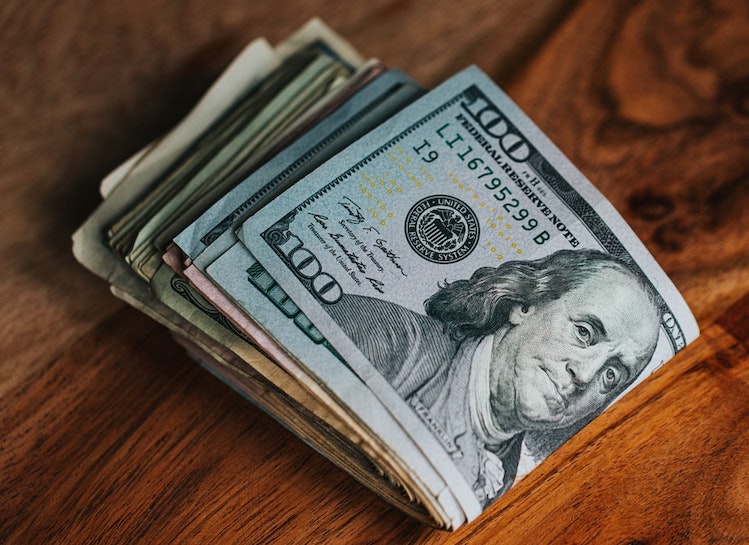 1- Anesthesiologists
Any individual who has ever been in operative care knows the importance of anesthesiologists. Their role is not limited to administering pain control medications. It also includes assessing a patient's medical preparedness for surgery and providing adequate preoperative and post-operative care.
In the United States alone, around 40 million anesthetics are administered yearly. Thus, it shouldn't come as a surprise that anesthesiology tops the list of highest paying jobs in Texas. Anesthesiologists in TX earn up to $241,090 annually, given their job's intricate nature and the expertise it requires.
2- Surgeons
One of the traditional professions worldwide, a surgeon's role in the medical sector has no substitute.
Their job is not limited to operating alone. It encompasses determining a patient's medical history and how their body will react to the surgery, providing adequate pre-operative and post-operative care, and training the junior surgeons under them.
Thus, it comes with many risk factors, the need for awareness of recent developments in the field, and the necessity of a high proficiency level. The average salary of surgeons is in Texas $263,580 annually, and justifiably so.
3- CEOs
Texas is one of the top states in the US for business development. As a result, the CEO's position is highly coveted, and their role in the growth of job opportunities and different business establishments is central.
The CEO's job is among the highest paying jobs in TX, because they make all the crucial decisions in the organization, manages the expenditure, sets goals, and supervises different operations. They become the spokesperson of the company among shareholders and in public.
The role and salary of a chief executive officer depend on the sector they occupy. For instance, the IT sector CEOs make significantly more than those in the banking or manufacturing sector, earning around $150,000 per year.
CEOs working in the utility sector earn an average yearly salary of $300,000, whereas those in the banking sector get $149,992 on average per year.
Their contribution is crucial to any company's success or failure, and thus their high salary is warranted.
4- Specialist Doctors
Specialization lies at the forefront of medicine and science. To deal with the human body's multifaceted nature, extensive knowledge of the different science branches is crucial.
Healthcare is one of the fastest-growing sectors in Texas, and specialist doctors have a higher wage. They have a far greater understanding and a broader perspective on a particular medical field. The salary of specialist doctors varies, depending on the field they occupy.
For example, dentists specialize in the diagnosis and treatment of oral problems. Their average annual salary is $215,250. Similarly, orthodontists correct the distorted alignment of teeth, and their average salary per year is around $195,270.
Family medics specialize in providing complete healthcare to all demographics. Their median wage is around $222,900 annually. Pediatricians handle a child's physical and mental well-being and get approximately $186,410 annually.
Psychiatrists are another high-earning group of specialists in Texas, getting around $209,980 yearly.
In conclusion, doctors who specialize in a particular discipline get paid more because they do not just possess the knowledge that a general physician does but also have mastered a specific field. The service they render is more complicated, holistic, and requires greater understanding, and therefore, generates higher rates.
5- Project Managers
Another high-paying job in Texas is that of the project manager. The project manager plays the central role in the planning, monitoring, and executing of different projects and is entirely responsible for their success or failure.
Their pay scale differs from sector to sector as the workload and company goals differ. For example, a project manager in the IT sector will get an average annual salary of $88,983, whereas working in the construction sector gets $75,244. Similarly, a project manager working in the energy sector can earn an average of $62,137 annually.
Their salary can also vary depending on their experience, additional skills, and type of industry. However, the common denominator is the expertise and responsibility that the role entails, and thus, it remains one of the highest paying jobs in Texas.
To Sum Up
Texas lies at the forefront of business development. Several renowned companies and startups have established their headquarters in the state and have thus generated desirable job opportunities. Consequently, the state's unemployment rates are at an all-time low, even lower than the national average of 4%.
So, making the most out of the high standard of living, employment perks, and the higher pay scale is not a far-fetched dream in Texas.
Hope this list of top careers and highest paying jobs in TX, United States will help you make a good career move!
You May Also Like