There are plenty of things that attract people from various parts of the world to Arizona and the highest paying jobs in Arizona are among those attractions. The state has good connectivity, magnificent natural wonders, sunny weather, affordable housing as well a lot of employment opportunities. Arizona is also one of the fastest growing states of the United States.
Tourists from various parts of the world throng this state to catch the glimpse of the Grand Canyon which delivers breath-taking scenery. The active economy and growth prospects make the state of Arizona a great place to get settled.
The job market is highly competitive though, there are always some better jobs with growth potential available. This article will list the top ten highly paying jobs and occupations in Arizona, United States of America.
How to Find and Land Highest Paying Jobs in AZ, USA
Businesses in AZ are much focused on digitization, cutting costs and increasing efficiency, and hiring the most relevant people who can grow with the organization. This creates a much more competitive job market, making local job hunting more challenging than ever before.
The cut-throat competition for jobs also makes most of the well paying positions filled faster. Whether you are at the very threshold of your career looking to get started, or you are at mid level career and looking to switch jobs, the traditional job hunt might not be very fruitful.
Networking with the right people through social media and signing up with the leading job placement agencies and recruitment firms are some of the best ways to find high paying jobs in Arizona and get placed in the right position. Here's a quick list of job placement agencies for your reference.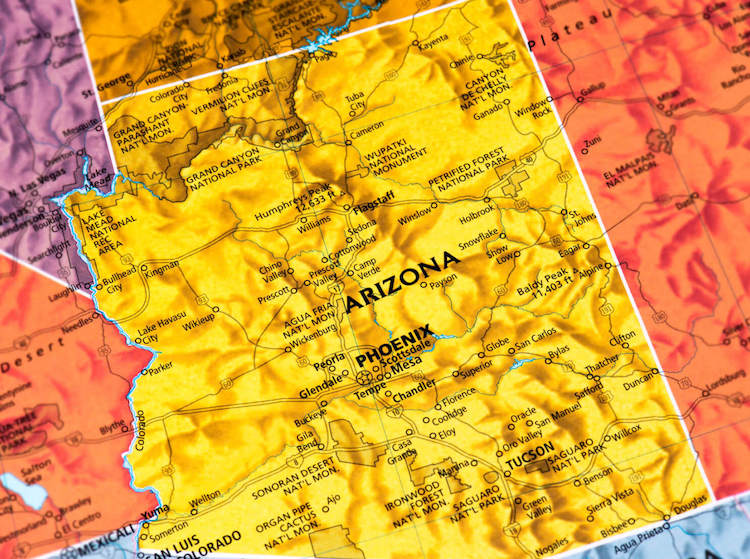 Top 10 Careers & Highest Paying Jobs in Arizona, USA
Let's look into the details of occupations and jobs that are in high demand in Arizona and are paid most.
1- Doctors/Surgeons
With increased spending on healthcare and increased demands of doctors as well as surgeons, this job has become highly paid in Arizona. Due to the critical nature of the job that they perform, doctors and surgeons are paid very well.
The primary responsibility of these healthcare professionals is to get the patients rid of their diseases or health problems and thus keep them healthy. As these are highly specialized fields requiring years of knowledge and experience the salaries in these professions ranges from $192,000 to $612,000 and with these high salaries surgeons top the list of highest paying jobs in AZ, United States.
Related Reading
2- Judges
Legal matters and disputes have seen a steep incline in Arizona over the last few years as more and more personal as well as professional feuds are adding to the existing caseload.
To deal with these increasing numbers of lawsuits a lot of judges and law professionals are being hired in Arizona. They preside over the lawsuits and award punishment or settle claims of the applicants. The salary range of judges in Arizona vary from $162,000 to $514,000.
3- Bank Managers
There are so many top banks that operate in Arizona and they are run by bank managers. The primary responsibility of these managers is to manage millions of funds in savings and investments and offset risks associated with them.
With so much responsibility on their shoulders, these managers are paid handsomely well to do their job. The salary of bank managers in Arizona ranges from $123,000 to $392,000.
4- Chief Executive Officers
From small local firms to big multinational companies, there are numerous organizations of various sizes present in Arizona. Most of these organizations require a Chief Executive Officer or CEO to run their business. The CEO is the one who makes decisions on various activities of the organization and devises plans to keep the businesses running and growing.
Companies shell out a lot of money in hiring or retaining the best CEOs and their salaries can vary from $210,000 to $423,000 which brings the CEOs in the top slots of highest paid professionals' listings.
5- Chief Financial Officers
The role of the Chief Financial Officer or CFO of any organization is a very demanding and risky one. They are responsible for all the financial matters of the organization and have a long list of tasks that they perform including managing budgets, spending cost, and taxation issues.
They are critical to the survival of any business irrespective of whether it is small or big. The salary of a CFO in Arizona can be found between $108,000 to $343,000.
6- Orthodontists
Orthodontists in Arizona are making a lot of money, usually in the range of $104,000 to $331,000 every year.
These healthcare professionals are trained to diagnose and treat teeth and jaw related irregularities. They also prevent teeth and jawline disease by identifying the problems that may arise in the future.
7- College Professors
Arizona is home to many prestigious colleges and universities including Arizona State University, Northern Arizona State University and University of Arizona.
Thousands of students study in this state of US and to meet the educational requirements of the educational institutions in Arizona, there is constantly a high demand of college professors which makes it a high paying and prestigious career. As becoming a college professor requires a lot of dedication and hard work, the salaries are quite good and are in the range of $92,300 to $294,000.
Related Readings
8- Pilots
Being an airline pilot sounds fun and exciting but what many people tend to ignore is that it requires a lot of skill and hard work besides money to become a pilot.
The good connectivity of the state of Arizona implies that there is a regular demand of skilled and experienced pilots for various commercial as well as non-commercial flights that operate in the region. This career is growing rapidly in Arizona and the yearly pay-out usually varies from $76,900 to $245,000.
9- Marketing Directors
The role of marketing people in any organization is to increase the awareness of the brand, increase its customer base and complement the sales strategy in order to achieve increased revenues.
Every organization, no matter big or small, has a decent marketing budget and thus the role of marketing directors becomes crucial. They chalk out plans and strategies to help achieve the goals. The salaries of marketing directors in Arizona usually is in the range of $69,200 to $220,000.
Related Readings
10- Psychiatrists
A lot of people are facing professional stress these days and their mental health is getting affected badly. The increased awareness on mental health has made people realize that it is not only important to keep ourselves physically fit but also one has to be mentally fit to lead a happy and healthy life.
Psychiatrists are professionals and trained experts who help an individual deal with emotional stress by counseling or through corrective measures. The high demand of these experts in Arizona have pushed the salaries from $ 155,780 to $270,890.
The Bottom Line
The job market trends keep changing, but the above list is going to be constant for a while. I am sure, the above list of highest paying jobs in AZ, United States will be helpful in making informed career decisions.
You May Also Like