Knowing about highly demanded careers can help you make a better choice. If you are passionate about starting a career in the healthcare industry, knowing these top careers will surely help you choose a career path that best suits your aptitude.
Let's get started and learn about some of the top jobs in the healthcare sector for the future:
1- Nurse Practitioner – The medical field is always a safe bet if you are wanting a field that offers job security. Job growth has increased by just over 30% for nurse practitioners between 2005 to 2015 and it is said to increase by over 25% more in the next decade. Additionally, a nurse practitioner will make a median salary of roughly $97k or more each year, however you will have to get a master's degree for this specific profession.
2- Medical Sonographer – This is a nice job because the field is expected to grow by over 33% and you could start out in this field with either an associate's or bachelor's degree. The people in this field can make upward of $68k per year.
3- Clinical Research – another medical based career and another with notable prospects for the future. Being a clinical researcher is a job that can be achieved with a degree and can lead to a notable salary. Check out details here on ICON.
4- Health Services Manager – If you are good at multi-tasking, organizing, and you can work under pressure while possessing good people skills, this can be a good job for you. A health services manager will oversee specific medical departments or an entire facility, such as a nursing home. People who are in this field will bring home roughly $93k with either a bachelor's or master's degree in health administration. This is a field expected to grow by roughly 17%.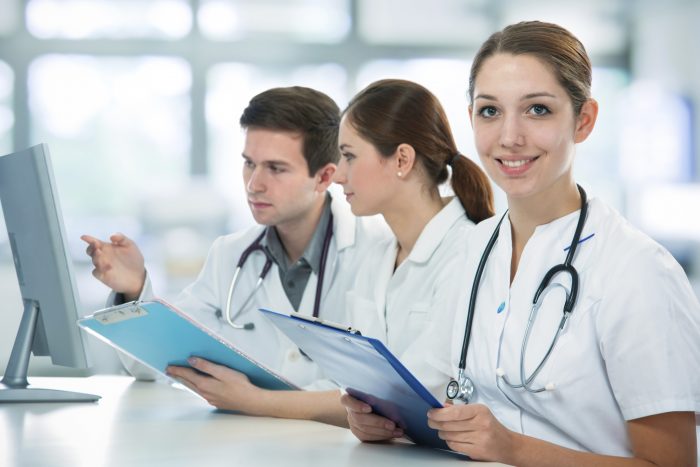 5- Physical Therapy – Now that the second largest generation is growing older and the baby boomers are going to need more in the way of physical therapy and rehabilitative services to overcome injuries and strokes, this is a great field. You can expect to earn roughly $82k but you would have to get a doctoral degree. The past job growth is roughly 31% and the future growth is said to be around 26%. Occupational therapists will help people to get back their ability to operate on an independent level, or they can help people with their regular daily tasks that they may not able to tackle on their own. An occupational therapist will make about $78k a year but will only have to get a master's degree instead of a doctoral degree.
6- Dental Hygienist – The job growth for a dental hygienist is about 21% over the last decade and the projected growth is said to be around 22% over the next few years. With this career you could make around $74k and you only have to get an associate's degree for dental hygiene as a start. This is great return on investment.
7- Information Security Analyst – Yes, it's more of a non-health related careers, but the healthcare industry is in demand of top information security analysts. Recent data breaches show that it is smart to get into the world of information security. If you love to code and you like to solve problems, this can be a great career path for you. The job growth information shows to be about 31% over the last ten years and this is a field that is said to be growing by about 31% over the next decade. To better secure your position in this job, you will see that a bachelor's degree in either programming or computer science will be helpful. A management role will also be easier to land if you have about five years of experience or more.
8- Computer Systems Analyst – Healthcare industry is actively investing in making their systems efficient and so they need computer system analysts. You will be working to make sure that the technological needs of the organization will be met and that their systems are up to par with the latest advancements. This field is said to have grown by about 24% in ten years and it is expected to grow by another 23% for the next decade. You can expect an average salary per year to be around $83k.