People consider moving to a new city for three basic reasons, i.e. education, job, and a better lifestyle! In each case, relocating to a new place for progress and development bids a lot of possibilities and opportunities. However, it's not always super easy and also can be challenging to figure out the best approach to find an opportunity there and figuring out how to get a job in a new city before moving there.
When you choose to move out of your current region, the first and the most important question that hits your mind is whether to relocate first or to find a job first? And, in the quest of finding the answer to this very question, you may find yourself sunk in a series of questions like where and how to find an opportunity, how to approach people, what things to do first and what next, and so on.
If you find yourself overwhelmed with any of the following concerns, this article will surely help you ease the situation:
Should you find a job before or after moving?
Should I get a job before moving to another state?
How far in advance should I look for a job before moving?
Is it really OK to move from one city to another in search of employment Why?
Will companies will pay to relocate you?
What is the best way to relocate to a new city without a job offer?
Is it dumb to move without a job?
Is it hard to find a job out of state?
How do you indicate relocation on a resume?
Should I apply for a job if I can't start for 3 months?
Will a job pay for me to move?
How do I relocate smoothly without a job offer?
How do you move to a new city with no money or job?
How do I move to a different state with no job?
How to get a job in a new city before moving?
Though applying for jobs while being in the city has its own advantages, the fact that you don't need to move first is also very much valid. It's absolutely achievable to find and land a better job in a new city without moving there first.
Let's explore the tactics that can help you find highest paying jobs and get placed on a decent one in a new city without taking the rush of moving there first.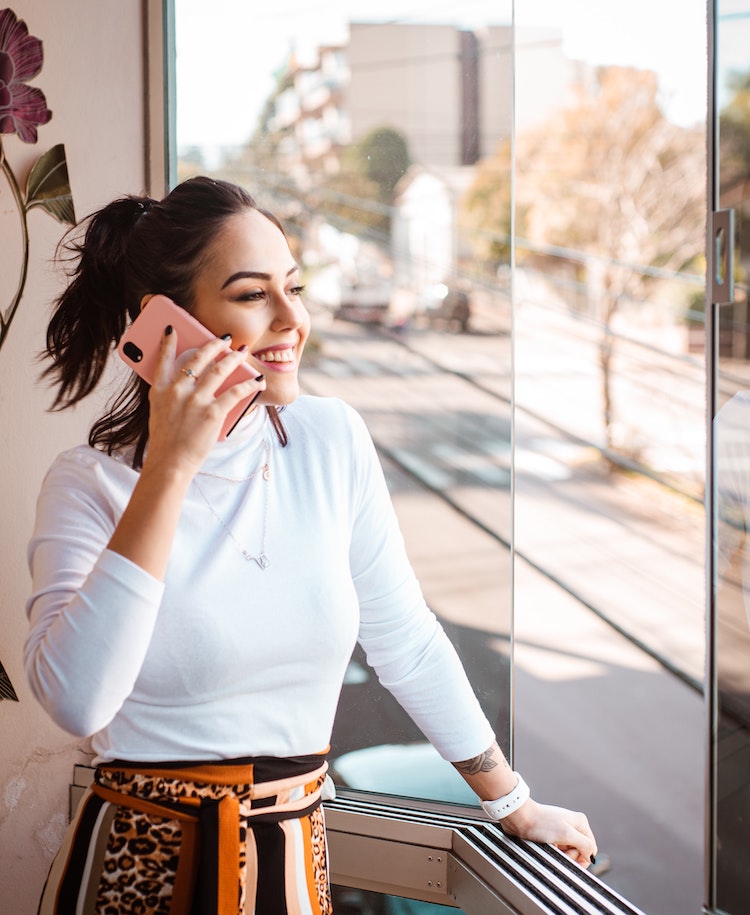 1- Do Your Research
Before you begin your job search, research the city or cities where you would like to move. Collect the facts and figures, not just about the job market, salary scales, but also the cost of living and growth prospects.
It may be helpful to review the data offered by local chambers of commerce and economic development offices to get an employment outlook in each city of your interest.
Another aspect is to think through the type of job you are looking for. Some cities are leaders for certain industries like Silicon Valley for the tech startups, NYC for financial services, etc. Make sure there are jobs available in your field.
Related Readings:
Once you decide where you would like to move, if possible, plan a trip to the new city to picture yourself actually living and working there. In case, if you are planning to switch jobs by relocating to another country, joining local communities via Facebook Groups can give you free yet highly accurate answers to your questions regarding moving and living there.
2- Pick out Potential Employers
Go for all the potential firms you would like to work for. Build a preemptive strategic plan that will help you get your dream company. Research Linkedin as a top priority to create a list of potential employers.
Do not restrict yourself to LinkedIn only; search the salary comparison sites and job boards to find the top employers from your industry in the specific city. A simple google search like "top financial firms in New York City" will reveal a lot of data that you can use to extend your list.
3- Reach the Potential Employers Strategically
Now, this part is a little tricky and needs a mindful approach. The idea is to get noticed by the employers in a new city and get connected to the people who can actually help you find and get a job before relocating to a new place.
Join local LinkedIn Groups to keep an eye on the latest job postings; many small businesses do not opt for LinkedIn's paid job ads and prefer advertising the job openings through LinkedIn local groups.
Connect directly with the decision-makers of the firms from your industry, i.e. CEOs, CTOs, HR directors, etc, and send them direct messages. Make sure your direct message doesn't sound needy, is well crafted, and grabs the attention of the reader. Send them your resume along with a good cover letter which is crafted specifically with the details about relocating.
Look for the relevant jobs in the Linkedin jobs section and apply for the same.
4- Use Top Job Portals to Your Advantage
Job portals are the major source of finding the latest job ads posted by employers and using job portals is one of the best and most resourceful ways of local job search. Many big cities have their own popular job search sites. Google "your job title in your preferred city" and see if there are any local job sites in top search results; go to the site, create an account and apply for the available jobs.
Moreover, explore the local sections of all the best international job sites and apply for the jobs where you meet the criteria.
5- Get Connected with Recruiting Companies
Getting connected with the recruiters who work for businesses in your industry in the city you planned to move to is another strategic and highly result oriented approach to find and get a job in a new city before moving there.
Get in touch with as many local employment agencies as possible, also look for the niche specific job placement agencies in the city and distribute your resume.
Employment agencies work closely with multiple companies looking for staffing solutions, so they have access to a larger pool of jobs and since they strive to provide the best talent to the companies, they are very likely to get you placed at the best job.
6- Update Your Resume & Cover Letter
Before you go into the job market, firstly guarantee that your resume and cover letter are up to date and well written, having a strong resume and cover letter will only help you. Your resume's most significant element is to highlight your strong points and what you are proficient in.
Many recruiters and hiring executives prefer local job applicants so they might pass over your resume if they see an address that's not local. Edit your resume to remove your current address and you may replace it with any of your friends or family members, but only if it's a place where you would be staying for a while.
Another alternative is to make a commitment that you are planning to relocate. You may transcribe something following your name such as "Relocating to Washington, D.C, in July 2021"
Related Readings
7- Build a Strong Professional Network
It's very important to start building a professional network in your new city. Start networking with experts in your industry by joining online groups exact to the location you've preferred. This helps you build networks with experts who can respond to your questions about jobs in that new area. They may share helpful tips with you and also can recommend you for jobs they know are employing.
You may also contact your family or friends in that area to get you connected with someone from your field working in the city you plan to move to.
8- Be Compliant to Interviews
Though online interviewing has made it easier than ever before, it often becomes the most challenging phase when residing far away from the site, especially when you are in a different time zone.
It's immensely vital to make yourself available all the time. In case you are required to appear in an in- house interview, it needs advanced planning and at times long travels when you don't live close by. Plan in advance and make a financial plan for your travel and hotel costs you may accumulate.
Be flexible with the interview to accommodate the timetables of interviewers and hiring executives. Another alternative is to add the dates of your travel to your cover letter so hiring executives will know you will be accessible at that time if they want to meet you.
Related Readings
The Bottom Line:
Finding a job in a new city before actually relocating to another is possible, and now you know how to get a job in a new city before moving in there. But it's very important to have patience and manage your prospects during the process because finding and getting the right job from long distances takes time and is even more difficult as compared to the standard local job search. People get solid offers and jobs in new cities all the time by staying proactive and rational.
You May Also Like