A law degree is one of the most sought after professional degrees in the world. It is one of the few academic disciplines which not only help students to excel in their personal careers but also equips them with power to change the world in a better way. So, if you are looking for jobs and careers with a law degree other than just a lawyer, there can be a great deal of opportunities waiting for you.
In fact there are more jobs with a law degree than you can think of. A lot of high paying law jobs can be found in the tech and corporate sector only. And, not to forget the fact that there are a lot of alternative careers with a law degree in almost all big industries, i.e. legal consultants, policy makers, law professors, legal recruiters and a lot more.
Studying law at college or university is a perfect foundation as it helps a student to prepare mentally and emotionally for any tribulation that can occur in his or her lifetime.
As a fact of the matter, law forms the basis of a country, society or a region and without it chaos will prevail. As these are uncertain times, a lot of consideration is being given to law and order around the world. The study of law allows the student to get exposed to reasoning behind various laws and regulations and helps them understand their importance.
It's the law that helps to establish the standard of living and give society a sense of judgement about what is right and wrong. There are so many great people including Nelson Mandela, Barack Obama and Mahatma Gandhi who were professional lawyers at the start of their careers.
If you are looking to pursue a degree in law and concerned about the possibility of jobs and careers with a law degree other than just being a lawyer or an attorney, this article will help you clear out your confusions.
The article will discuss in detail about the professional skills and expertise you will develop and jobs you can get with a law degree including legal and non legal industries.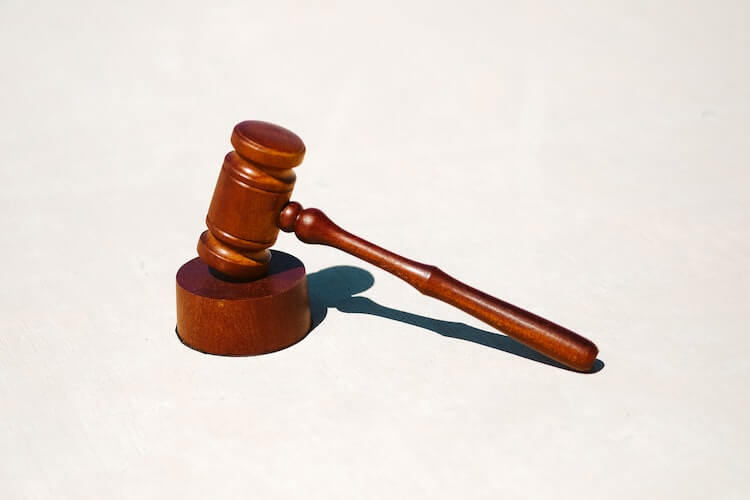 What Does a Law Degree Offer?
A law degree is awarded to a student who has successfully passed the course. The course subjects as well as duration of the degree varies and depends upon the local educational regulations of the country. However, most of the countries offer undergraduate, postgraduate as well as doctorate degrees in this subject.
Usually, post completion of the degree a student has to seek license from local issuing authorities to start practising. A degree in law is known by various names including LLB, BA in Law, BSc in law etc.
Similar to other academic degrees, the law courses consist of compulsory subjects in the initial years and move towards tailored law topics (including but not limited to Criminal Law, Consumer Protection Act, Constitutional Law, Arbitration, Human Rights & International Law, Environmental Law, Cyber Security Law) towards the end of the academic course.
The study of law relies heavily on lectures, debates, presentations and mock courtroom sessions, so one has to have keen interest in current affairs, international and local trends, technological changes, etc.
Skills & Expertise You Develop With a Law Degree
Let it be a legal job or a non-legal job that requires someone with a law degree, it's not always about the contents of the course you have covered. The jobs demand skills and expertise and almost all good law schools in well known universities go beyond the academics to equip students with skills required for the jobs.
A University degree in law can help you gain key skills to land a high paying legal job in almost any industry; for instance:
Critical thinking
Great speaking ability
Effective verbal and nonverbal communication skills
Attention to details
Research skills
Evaluation skills
Ability to interpret and explain complex information clearly and in easy to understand language
Analytical skills
Ability to formulate sound arguments
Problem solving skills
Since most of the law jobs are not necessarily dependent on teamwork, self-sufficiency is very much required to excel in this field. One should be also able to research and showcase excellent skills in drafting legal paperwork.
Careers & Job Choices with a Law Degree
One of the most common misconceptions about the law degree is that you can end up becoming a lawyer, attorney or a judge only. Well, with the fast paced development in almost all industries, people with law education are required everywhere and there are more non legal jobs with a law degree than the legal jobs.
There are tens of things to do with a law degree other than finding high paying legal jobs without much luck. Check out this list of jobs and career options to have a clear idea about all the great things you can do with a law degree.
Non Legal Jobs with a Law Degree
Following are some of the most prominent and well paying jobs where your law degree can land you a non-legal job.
Law Professor
Recruiter
Public Relations Manager
Mediator
Financial Advisor
Training Manager
Compliance Officer
Director of Human Resources
Tax Consultant
Legal Publishing
Political Analyst
Lobbyist
Investigator
Legal Advisor
Border Force officer
Patent Attorney
Realtor
Detective
Counselor
Most Common Legal Jobs with a Law Degree
And here's the list of careers directly related to the law degrees.
Criminal Lawyer
Family Lawyer
Corporate Lawyer
Immigration Lawyer
Intellectual Property & Trademark Paralegal
Attorney
Arbitrator
Barrister
Solicitor
Judge
The Bottom Line
Being a law major doesn't imply that you can only get into this particular field. There are plethora of other options available for law majors in the corporate world due to the common traits that this subject teaches. Some of the most common career opportunities for law majors can be found in real estate, industrial units, banks, food & beverages industry, hospitality and healthcare sectors, etc.
For lawyers there are many opportunities to advance their careers. The freshers usually start their careers as associates under the supervision of seasoned lawyers. This helps to polish their law skills. After gaining sufficient experience one can become a partner at a law firm or join the legal system as judges, public prosecutors etc. Some people also join higher educational courses and get themselves enrolled in research and academic work.
In an organization the job of the lawyer is to represent the company in various legal issues and disputes that may arise. They also help in drafting and filing various necessary legal documents that are required for compliance.
You may also like: