There's a lot of stress associated with choosing the right university degree and comparing college courses, but landing a highly paying job should not always require a degree, and there are tens of highest paying jobs without a degree that require only a high school certificate to get started.
So, if you are someone who doesn't want to spend four-plus years and a hefty amount of student loan on a degree, the good news is that there is a big list of high paying occupations that reward workers for skills gained outside the classroom. It's most commonly known as skills based education, and it is a great idea for those who do not want to take the stress of fancy degrees.
If you are set to acquire skills based education to pursue a high paying job, the key to get started right is knowing where to find these roles and how to prepare for them. Even if you already have a degree and not sure what to do with your degree, you might want to consider this option and look for highest paying jobs without a degree.
This article will list the top 15 careers and highest paying jobs without a degree and what it takes to get started with these jobs.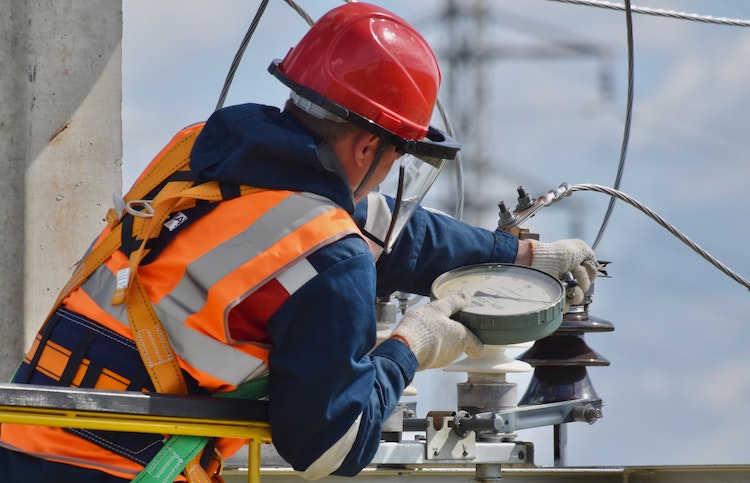 Let's explore what these careers are and how to prepare yourself for these.
1- Commercial Pilot
The top among the highest paying jobs without a degree is "commercial pilot" with an average salary of $121,500 per year. Top level pilots may earn more than $165,000 per year. The only academic requirement to become a commercial pilot is a high school certificate or equivalent, however, all commercial pilots undergo stringent training and must have to earn their commercial pilot's license before being able to start the job.
2- Distribution Manager
The job of a distribution manager is to manage the distribution of products, parts, and inventory and ensure efficiently and hassle free operations by the team/distribution staff. Depending on the industry and nature of business, the academic requirement may vary.
This is one of the highest paying jobs without a degree because most distribution managers do not require a college degree and can go great with a high school diploma or equivalent, however, some businesses may require an associate degree. Distributions managers in the United States make an average of $95,282 per year.
One may not become a distribution manager directly, as it requires extensive knowledge of department processes. Starting a career in distribution and stepping up to a supervisory role greatly increases the possibility of becoming a distribution manager.
3- First-Line Supervisor of Mechanics, Installers, and Repairers
In order to become a first line supervisor of mechanics, installers and repairers, you do need work-related skill, knowledge and experience, and in most cases you do need an exam to obtain a license. Generally, it takes three to four years of apprenticeship or more years of vocational training to appear for a licensing exam.
The majority of Mechanics, Installers and Repairers Supervisors require only a high school diploma or an equivalent to get started, however, some may have an associate degree too. This means, even if you already have a degree and you do not want to pursue a career in that field, and rather want to pursue a technical career, you do not need to enroll in a technical degree. Finding highest paying jobs without a degree is even possible in the technical and mechanical fields.
Taking a course on Installation, maintenance and repair related courses is the key and these professionals make $67,460 per year on an average.
Related Reading
Jobs with Degree in Mechanical Engineering
4- Makeup Artist
Makeup artists have always been in demand to enhance natural beauty and create attractive looks, however, with the rise of social media, their demand has skyrocketed. These professionals may work in a number of settings, i.e. in salons, demonstrations at makeup counters, trade shows, being freelancers, makeup for runway models, theatrical makeup, for film and stage productions, and in movies for special-effects makeup design, etc.
Makeup artists in the United States are also among the highest paying jobs without a degree and they make an average of $65,000 per year, however, the payout largely depends on location. Though you can become an expert makeup artist simply by practicing, most makeup artists attend cosmetology schools to get relevant certification and enhance their experience.
Related Reading
How to Start a Salon with No Money
5- Insurance Sales Agent
You can become an insurance agent with a high school diploma and no prior training even, however, having a few short courses in sales would be a big plus. Moreover, knowledge of insurance and prior training in the field can help you grow your career faster.
Hiring managers do consider the prior training and certifications, but most importantly they want people who are willing to learn and especially those who are hungry for a career in the insurance field. Honestly, no one can teach you insurance, and only you can learn it yourself with your willingness to learn. Insurance agents in the US make an average of $66, 540 per year on an average.
Related Reading
How to Become a Health Insurance Agent
How to Build a Successful Career Selling Insurance
6- Sales Representative
Most of the manufacturers and service providers do not directly sell goods and services to the customer. They rather sell these to retail businesses, government agencies and other organizations and this is done through Sales Representatives.
Both manufacturers and wholesalers rely heavily on sales reps when it comes to increase or scale sales. The sales reps are required by almost every other type of manufacturer, i.e. from FMCGs to Pharma companies, and from electronics to construction materials, etc.
Sales reps in the US are also among the highest paying jobs without a degree and these professionals earn $59,930 per year on average and the good thing is that most of these jobs do not require a degree. You can start a career with a high school certificate or an equivalent, however, you must be eager to learn in order to grow and must have an enthusiastic personality and a tolerance for travel.
Related Reading
7- Flight Attendant
Flight attendants' job is probably one of the most lucrative opportunities and one of the best highest paying jobs without a degree, as they get the chance to travel the world for free with a lot of other benefits. The basic job profile of flight attendants is to ensure passengers' safety and make sure that they are comfortable, and inspecting emergency equipment before each flight.
All you need to do is to fill out an application with an airline of your choice and go through the company's interview process. Though you do not need any certifications or training, fluency in a language in addition to English may increase your chances of getting selected by airlines with international routes.
Flight attendants make an average of $58,640 annually and are entitled to multiple benefits other than flying for free, however, you must know that the nature of job may require you to stay away from home for a long time, and sometime you may have to work long hours, especially on international flights that may take up to 18 hours.
8- Electrician
Electrician's job is to inspect, repair, install, and maintain electrical systems, machinery, and equipment in residential or commercial settings. No college education is required to become an electrician, but it does require you to have a license which can only be obtained after significant training through an apprenticeship program and passing an exam.
In order to get started, you need a high school diploma or its equivalent and then you can enroll in a relevant training program. During the apprenticeship, one usually reports to a supervisor or manager and as he gains full proficiency in a specific area of discipline he may work under moderate supervision, and by developing expertise you can qualify for a managerial role.
Electricians in the US earn 56,180 on an average, however, the payout largely depends on the setting / industry you are working in.
Related Reading
Jobs with Degree in Electronic Engineering
9- Firefighter
Though you do not require a degree to become a firefighter and it is among the highest paying jobs without a degree, it may not be for everyone as it involves a great deal of responsibility. One must be ready to put his own life in danger to save others'.
Firefighters receive extensive and ongoing training to extinguish fires and otherwise rescue people and animals from dangerous situations and are the first responders not just to fires but may also be needed on frontlines during floods, medical emergencies and road accidents, as well as emergency situations involving hazardous materials.
Firefighters are paid $50,850 per year on average.
10- Real Estate Agent
The real estate industry is growing with the increasing population, and so real estate agents will always be required by the people looking to buy properties as well as the real estate brokerage companies.
The great news is that you do not need a formal degree to become a real estate agent, however, taking a few courses to polish your sales and people's skill will be a big plus. Real estate agents in the US earn $50,730 annually on average, however, the salaries largely depend on location and the type of properties you deal in.
The most important requirement to excel in the real estate career is a deep knowledge of the local real estate market and a lot of connections with potential buyers and sellers. You can always start as an intern with an estate agency, and once you are confident in your skills, abilities and connections you might want to consider starting your own agency.
11- Storage Manager
The storage manager's job can either be digital or in-store. The digital storage managers may require a degree, however, the in-store storage managers do not require a degree and a high school certificate should suffice. On average, the storage managers make about $50,000 a year.
The job involves helping customers looking for a place to store their physical possessions and a storage manager should have excellent customer service skills, and great administrative skills.
12- Heavy Equipment Operator
It may not sound interesting for many people, but opening heavy machinery is among one of the highly paying jobs without a degree, or in many cases, you do not even need a high school certificate. But, yes, you do need training in operating relevant equipment and passing an exam.
Heavy equipment operators are always in demand by construction companies and public departments to operate excavators, drive dump trucks, steer graders, and roll rollers to build and repair roads, bridges and assist in other construction activities. Equipment operators are also required to dig, lift, carry, smooth, level and pave using specialized equipment.
These professionals earn $48,980 per year on average.
Related Reading
Agricultural Equipment Operator Job Profile
13- Surgical Technologist
You may be surprised to know that most of the surgical technologist jobs do not require a degree, however, they must have relevant certification in surgical technology for which they do need a high school diploma or equivalent.
Surgical technologists in the US earn $48,300 annually on average and the job involves sterilizing the operating room and setting out tools on the tables for procedures. They may also be required to position the patient and assist with handing over the tools during surgery.
The role of surgical technologists is being the surgeon's right hand during operations.
14- Choreographer
Choreographers are probably the most underrated professionals when it comes to discussing the average pay, however, they are actually among the top paid professionals without a degree.
Choreographers give life to stories by adding movements, emotions and ideas, and they do not just choreograph dances and fights in movies and music videos, but they are much in demand in fashion shows, corporate events and even for private ceremonies.
Choreographers in the United States earn $46,330 annually on average, and all it needs is your enthusiasm, a lot of practice and self learning to become a guru.
15- Call Center Agent
Some specialty businesses may require call center agents to have an associate degree, depending on their business model, however, for most of the call center jobs, a high school diploma or equivalent is the only requirement.
Once hired, most companies train their call center agents according to the business needs. Generally, these candidates are required to have excellent verbal communication skills and develop phone skills, listening, data entry skills, people skills, customer satisfaction & care, attention to detail, professionalism, and multi-tasking through ongoing training.
Call center agents earn $41,000 yearly on average and have great growth potential as they learn new skills and work on diversified projects.
The Bottom Line
University degrees have their own perks and attending a university opens various doors that one might not access otherwise, however, obtaining a university degree doesn't always ensure landing a higher paying job. There are many more well paying jobs other than the top listed options above that do not require a university degree, however, you need to build a portfolio, get connected with multiple employment agencies, and know your worth to make sure you land a higher paying job.
Moreover, skilled based education is a great alternative and it offers a lot more highest paying jobs without a degree than the few mentioned above. It also never lets you down, even during the recession when the job market shrinks, the skills you have learned will pay off your bills.
Salary Data Sources
Salary.com
BLS Wages Data
Payscale.com
You May Also Like