Nowadays there is a great demand for people who are able to successfully manage the projects in an organization. Since a huge chunk of employees in any organization are involved in project related work in some way or the other, it becomes essential for them to possess decent project management skills so as to stay ahead in the competitive environment.
A degree in project management teaches a student how to successfully organize and execute a project. Furthermore, it also involves teaching various tools and techniques that will help in achieving the overall effectiveness of the project of an organization.
Project management degrees are in great demand and have a very high return on investment potential as project management is among highest paying jobs. This degree shapes the individual to strategize and take appropriate decisions in the corporate environment. It is also very much required in the field of software, construction, and IT among many others.
So, ideally, Project Management Degree works great with a combination of another field of study, i.e. project managers are employed by almost all industries and businesses, including information technology, telecommunications, aerospace, pharmaceuticals, financial services, healthcare, real estate, and construction, energy, utilities, and engineering. So as a matter of fact, a degree in project management enables you to advance your career not to start.
One can choose from full time or a part time project management degree. A lot of working professionals also undertake this course to advance their career prospects. Unlike business managers who are usually in charge of overlooking specific functional areas, the project managers are responsible for the project as a whole.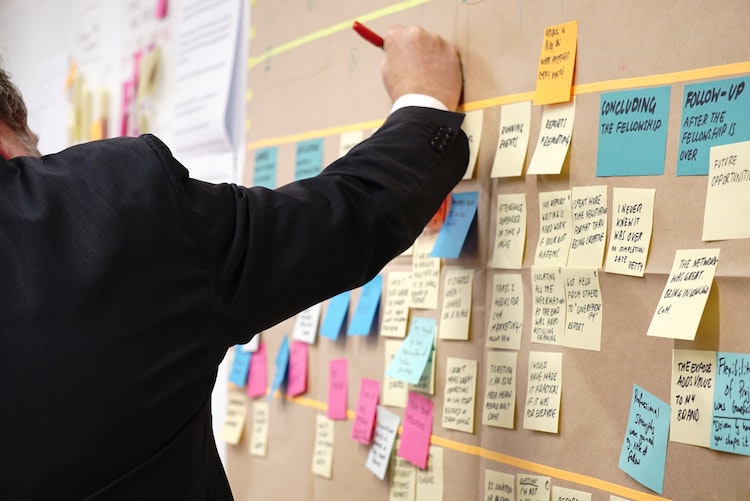 What Does a Project Management Degree Offer
As the name suggests, project management is the study of various verticals that are aimed at better planning and execution of a project. This degree equips the student to create budgets, plan resources, manage staff, coordinate technological aspects and ensure timely delivery of work.
So, if you are looking to pursue a university course in Project Management, make sure that you've completed your core studies in the field of your interest and then pursue a course or degree in Project Management. You may also start thinking of pursuing Project management courses while being on job, i.e. when your organization needs to build a new plant, construct a building, expand capacity, open new locations, or complete any number of other large and complex projects, you may be promoted as a Project Manager if you have the desired qualifications.
Due to the increasing demand for project management degree holders, a lot of universities and colleges are offering undergraduate as well as graduate courses. These courses are usually for one or two years. It provides the business foundation and lay the way for a variety of other project management topics. The use of project management tools has also become prevalent in the study of this course.
Project management majors are taught about the use of apps and software that help sort and manage the project with ease. This degree provides a great opportunity for a student to gain invaluable professional experience. It allows them to understand the many aspects that are required in the completion of large scale projects.
Key Skills You Develop with a Project Management Degree
Project management is one of the fields of study which is highly skill based. A good leadership ability, as well as communication skills, forms the basis of this course. As in a project usually, a big team is required, teamwork becomes critical to the success of any project manager.
There is no such specific project management skill that one needs to possess to excel in the subject. However, with a keen interest in learning new skills, you can develop the following skills through a university course in Project Management:
Leadership
Communication
Scheduling
Prioritizing
Team Management
Time Management
Risk Management
Cost Management
Task Management
Quality Management
Negotiation
Critical Thinking
Patience
Career Options with a Project Management Degree
The discipline of project management is booming and thus offering excellent job opportunities for its degree holders. Project managers are hired across various industries including marketing & advertising, IT, government services, banking, trading, consultation, etc.
Most of the time a project management major starts as a contributor instead of a project manager. This provides the much desired hands-on technical and strategic training about the project. With time and experience, more responsibilities are given out which ultimately leads to heading the project.
The utilization of project management majors was already high in construction companies but its importance in other fields including healthcare and technology has increased considerably in the last few decades. Many big healthcare setups are employing project managers to maintain or improve their efficiency.
Globalization has also increased the demand for project management graduates in IT projects. Besides these sectors, there are many other sectors like financial planning, law, general project management, etc which can be explored upon completion of the project management course.
With a degree in Project Management, you can have a variety of choices for your career, i.e. it can enhance your skills and abilities within your own industry, however, there are certain roles that might open to you only with a Project Management degree.
Go through this list of professions with a degree in Project Management. Be sure about your line of work and availability of employment opportunities prior to joining a Bachelors or Masters degree in Project Management.
Director of Project Management
Senior Project Manager
Associate Project Manager
Project Manager
Assistant Project Manager
Project Coordinator
New Product Development Manager
Process and Integration Manager
Systems Implementation Manager
Project Engineer
IT Project Manager
Project Implementation Specialist
Researcher