Pennsylvania enjoys proximity with the Atlantic Ocean and is situated in the northeast part of the United States of America. This state has a booming economy with an availability of a lot of highest paying jobs in Pennsylvania. The state is also a major manufacturing hub of the country.
There are eight Fortune 500 companies that are present in the state including PPG Industries, US Steel, and H.J.Heinz. The largest chocolate manufacturer in the world The Hershey Company is also headquartered in Pennsylvania.
With an active and diverse economy, the state of Pennsylvania always has great opportunities for doers. Whether you are a fresh grad and looking to start with an entry level job or someone who wants to switch jobs at a mid career level to land a higher paying opportunity or a job that comes with great growth potential, the job market in PA is active throughout the year.
How to Land Highest Paying Jobs in Pennsylvania?
Finding a well paying job with growth potential is the dream of every other professional and one can land such an opportunity through targeted local networking through Linkedin, i.e. by joining industry or city specific groups, connecting with key people of PA based organizations, etc.
Related Reading
An alternate and more effective way can be signing up with multiple job placement agencies, who will take the pain of job search, profile matching, resume fixing, etc, and make sure you are placed on the right job that goes well with your aptitude and qualifications. Here're the lists of city specific employment agencies in PA.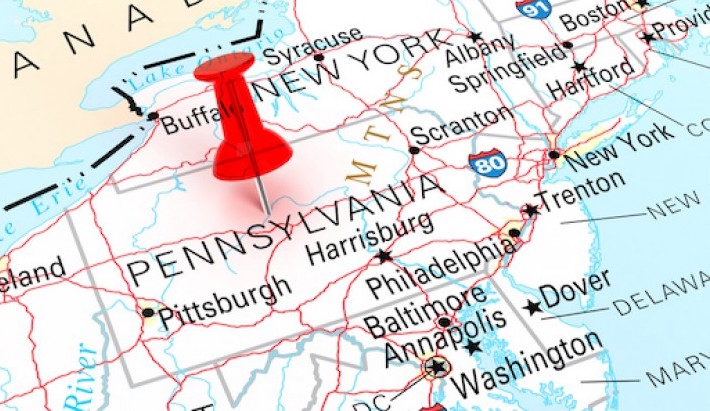 Top Careers & Highest Paying Jobs in Pennsylvania, US
Now coming to the jobs and occupations that are much in demand in Pennsylvania and are highly paid too, the following is the list of the top 10 highest paying jobs in Pennsylvania, United States.
1- Anesthesiologists
They are highest paid healthcare professionals in PA. The job description of Anesthesiologists requires them to give the patients the required medication so that they won't feel the pain while undergoing surgeries or other medical procedures.
Anesthesiologists are required in more than 90% of the surgeries that are conducted. They are also required in cases requiring critical care and in maternity units. There is a great demand for this profession in the healthcare market in PA, and thus the salaries offered by hospitals and other healthcare institutions to anesthesiologists are quite good.
Anesthesiologists are paid up to $456,800 / year in Pennsylvania, USA.
2- Cardiology Physicians
Cardiologist or cardiology physician is another highest paying job in Pennsylvania, US. They are doctors who specialize in treating various kinds of cardiovascular diseases.
Changing environmental factors, stress, unhealthy lifestyle habits, and other factors altogether have caused a significant increase in the number of patients having heart and blood vessels issues. Hence, the demand for cardiology physicians has increased considerably, making it one of the highest paying jobs PA.
Cardiology Physicians in PA are paid up to $323,800 / year.
3- Gastroenterologist
Another high paying job in Pennsylvania is that of a gastroenterologist. Sedentary lifestyle, unhealthy food choices, and various other factors contribute to a wide range of gastro diseases and conditions of mild to severe level.
Gastroenterologists are the medical professionals who help prevent and cure these disorders and diseases. Most of them are employed in hospitals but there are some who practice privately. Gastroenterologists are paid up to $272,558 / year.
4- Surgeons
Surgeries are more common today; of course, due to the advanced medical technology, better research, and availability of efficient pain management practices, people are more confident than ever before to undergo surgeries.
This is why the demand for surgeons is always there, and good surgeons are paid very well. Surgeons in PA are paid up to $271,500 / year.
Related Reading
Top 8 Careers of the Future in Healthcare Industry
5- Psychiatrists
The demand for psychiatrists in Pennsylvania has grown up considerably over the last few years. They are the professionals who are responsible in identifying and treating mental disorders. In some cases, they can be effective in dealing with substance use disorders.
They assess both the mental as well as physical aspects of the problem that a patient is dealing with and provide corrective measures to cure the same. Psychiatrists in PA can earn up to $207,700 / year.
Related Reading
Stress Associated With the Health Care Industry & Tips to Avoid it
6- Chief Executive Officer
The diversity in the economy of Pennsylvania is mainly due to the fact that there are so many industries present ranging from manufacturing to transportation to services etc. However, one thing that is common across all these industries is that each of the companies is run by a Chief Executive Officer or a CEO.
There are many things that a CEO is supposed to do but his main responsibility lies in the smooth running of the organization. As it is a demanding job, the salaries of CEOs in PA based companies are also quite high. CEOs are listed as highest paying jobs in PA who can make up to $200,750 / year.
7- Sales Manager
The main objective of any business or an organization is to maximize its revenue generation and increasing sales of the product is the best way one can do it.
Sales managers are responsible for the distribution of the products or the services that are offered by an organization to the customers. They help to establish territories and push their products or services. The companies pay a decent salary to hire and retain the best sales managers available in the state. Sales managers in PA are paid up to $142,900 / year.
8- Financial Manager
They are finance experts who are responsible for maintaining the financial health of the organization. Finance managers design various plans and strategies to achieve the financial goals of an organization and produce desired reports for the management to help assess or take important decisions.
Almost all major organizations in the state need the services of finance managers in one way or another. A finance manager in a reputable company in PA can make up to $137,600 / year.
9- Research Scientist
They are the professionals who are responsible for collating and analyzing all the data that is collected from various trials, experiments, or investigations. There are many government as well as private organizations that are hiring research scientists in Pennsylvania to carry out research work.
As there is a gap between the demand and supply of these individuals, the salaries are quite good in this profession. An experienced research fellow employed in a good firm or in a public office in PA can earn up to $136,900 / year.
Related Reading
How To Build A Career In Medical Research
10- General Counsel
Of late, most of the companies operating in Pennsylvania, US are hiring general counsel. The main responsibilities of a general or chief counsel of a company include overseeing and identifying legal issues across various departments.
They also assist in drafting business policies and corporate governance. It is their responsibility to comply with all the legal obligations or rules of the firm. Irrespective of whether it's an in-house general counsel or a freelancer, they are usually paid very well in this profession and can make up to $135,400 / year.
Some More Related Readings You Might Be Interested In
You May Also Like