Online teaching is not a new concept and has been there for a while, however, the massive growth industry has witnessed was mainly triggered by Covid19 pandemic. So, if you are currently working as a teacher and looking for more revenue streams or you are a budding teacher planning to pursue a career in teaching, there are numerous opportunities for online jobs for teachers. In fact, there are a lot of highest paid teaching jobs online that you can do from home or remotely from anywhere.
Part time, remote, home-based online teaching jobs have their own perks, i.e. you can work from anywhere, with a flexible routine. And most importantly, online teaching is one of the fastest growing careers for remote workers.
It can also be a great way to gain some experience to quantify your resume while the job market for major industries is under stress. Though there is a variety of online teaching jobs available, online TEFL teachers are much in demand, especially due to the huge demand for English language learning around the world.
So if you are ready to step into the world of online teaching and explore a whole new world of remote education careers, you're at the right place. This article will list the seven best platforms and websites where teachers can find high paying online home based jobs.
Before you explore the portals to apply for a job, make sure to have a winning teacher resume handy, and a cover letter to attach to i. (Here's a quick guide on cover letter basics).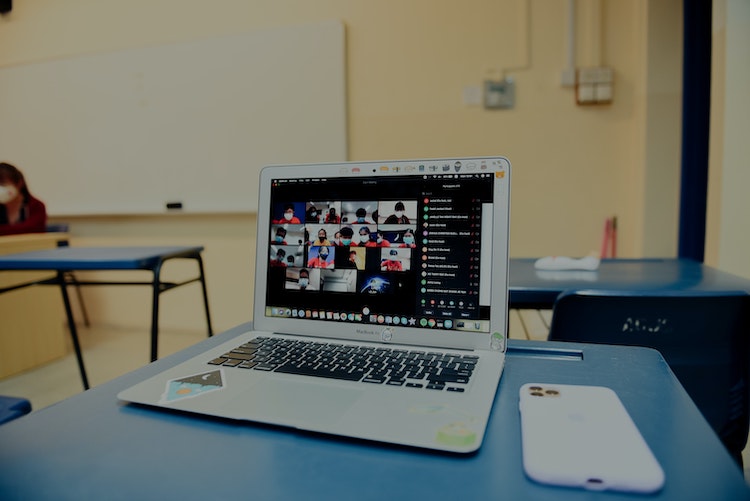 7 Best Platforms that Offer High Paying Online Online Jobs for Teachers
Though almost all of the best international job sites are full of online jobs for teachers, there are some platforms that are dedicated to teaching jobs only. Here goes the list of online teaching websites and platforms where you can find the highest paying jobs where you can work from home as a teacher.
Magic Ears is an online English learning platform for students 4-12 years old. If you can speak English at an idiomatic level, and hold a Bachelors/Masters degree in any subject, or even currently pursuing your graduation, you can apply with confidence.
The payout is upto $26/hour which is very good, however, you must be able to commit for at least 6 months. Each class is 25 minutes and with a pre designed curriculum you can get started without prior experience, but yes, you must be willing to learn.
Oakary is one of the leading online teaching jobs platforms where you can find a great deal of remote teaching jobs that pay $15 to 32 per hour. They have a very smooth process with which you just need to submit a single application which will be forwarded to all matching teaching jobs available.
Schools then review your application and the next step is an interview with the school which further decides if you are hired or not.
The platform has most job openings to teach children aged 4-15 years, but there are some adult classes available too.
Oakary is available to native English speakers only, i.e. US/Canada/UK/South Africa/Australia/New Zealand/Ireland to teach students in China, South Korea, and Vietnam. You must have at least a bachelor's degree and in some cases a TEFL/TESOL/CELTA certificate may also be required.
Preply allows you to teach languages, school and university subjects, hobbies and art right from the comfort of your home. The platform connects you with students from 180 countries.
You do not need any professional certification to sign up and the process is pretty smooth. The hourly payout is $15 to $25 per hour, however, you must know that they take a commission fee from your lessons.
The commission decreases over time depending on how many hours you've worked. You might be reluctant due to the commission but consider the marketing expenses to find students from all over the world, video tools, and learning materials and you will realize, it's a good deal!
If you are based in the US, UK, or Canada and speak English at an idiomatic level, and a bachelor's degree or above, you would probably love to join this platform. With a payout between $16 and $23 per hour to get started.
More than a thousand teachers are already onboard with Landi English which is a CLIL (Content and Language Integrated Learning) platform and landing online jobs for teachers is easy once you are accepted. The process to get onboard is not that difficult, and you can land a job without prior experience even, however, you must meet the minimum requirements discussed above.
The largest marketplace for online language teachers on the World Wide Web, italki allows you to teach any language you're fluent in. However, you must be a native speaker in the language you are choosing to teach.
There are two levels of language instruction, i.e. Community Tutor (no teaching certification required) and Professional Teacher (must have a university degree and teaching certification or professional teaching experience).
Though you set your own rates, setting a high price might not land you a good number of students. Ideally, you can earn between $12 and $25 per hour.
QKids is another high paying platform for teachers looking for part time home based jobs while already working a full time job. With most classes normally scheduled between 5:40 a.m. – 8:10 a.m. 7 days a week and after 7:40 p.m. on Friday and Saturday, you can surely have a well paying second source of income that pays up to $20 per hour.
The platform requires you to have at least a bachelor's degree or currently be enrolled in a university program and have prior teaching experience. The applicant should ideally be based in the US or Canada and must be able to teach 6+ hours weekly.
iTutor is probably one of the few highest paying platforms for home based teachers and remote tutors to find best online jobs for teachers, but it does require you to be fully qualified to teach. You can make anywhere between $1,500 and $3000 per month with iTutor.
You must have a Bachelor's degree or above, a teaching certificate (TEFL/ CELTA), relevant teaching experience, and be able to work during peak hours. Minimum contract period is one year in length and is extendable.
The Bottom Line
English is a global language and the demand for learning English is ever growing, so there are more remote jobs for English language teachers than other subjects. But with the growing trend of remote education and distant learning, demand for home based school and university subject teachers is also growing, and you will find almost every other job portal having local part-time as well as full-time online jobs for teachers.
The above seven platforms are great to get started, but remember, if you do not happen to find a good deal with any of these doesn't mean there are no more opportunities. In fact there are tons of more opportunities and hundreds and thousands of more online jobs for teachers. Do check other portals too; they may not pay really very high, but something is better than nothing. Some of these platforms include VIPKid, Cambly, SayABC, Palfish, English First, DadaABC and Englishhunt.