Freelance writing is not just a great way to pay your bills while you are still a college or university student, but it can also be a long lasting career. However, the life span of your freelance writing career depends entirely on how well you do at it and how many regular clients you have and knowing the best websites for freelance writers can be a great advantage at any stage of your career.
One of the biggest challenges all freelance writers face is the inconsistency in projects; i.e. it also stands as the number one reason for stagnant career growth as a freelance writer and hence a lot of potentially great writers end up switching jobs or are forced to pursue a job they do not really like.
Well, approaching new clients is a must, whether you're into freelance writing for years or else you're a newbie that has recently stepped into the field. And believe me, there are always clients out there in the market, and many of these well-paying clients can be found on some of the best websites for freelance writers. Some need a fresh writing style while others need better than their previous provider. Moreover, the new businesses emerge almost on daily businesses and they need your help too.
Remember, till the time online businesses will last, content writers will be needed constantly. So you as a writer will always be in demand and the only way to grow your passion into a profitable lifetime opportunity is to spend some time acquiring new clients. Even if you already have a good client base, approaching new ones won't harm your business as you can outsource the writing and step up as an editor, manager, or content marketer to oversee the quality.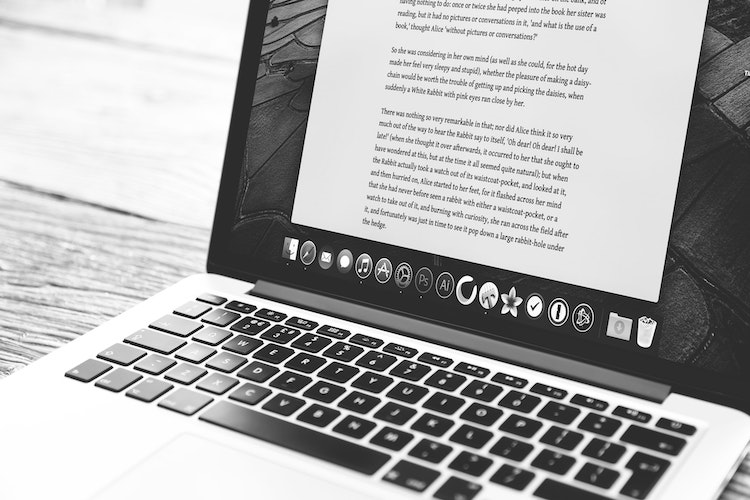 This article will list some of the best websites for freelance writers to get more writing projects without spending a lot of time and money on advertising your service.
Although there're many freelancing sites connecting buyers and sellers, you cannot be everywhere. Besides, that being on all those sites will just waste your effort and you won't be able to focus. So, here's a list of places you must have a presence for consistent projects.
7 Best Websites for Freelance Writers
Here goes the list of the seven best websites for freelance writers from where they can get good-paying writing projects.
Fiverr tops the list of best websites for freelance writers for various reasons. It emerged very quickly as one of the best places to find freelance professionals online, and a large number of businesses prefer Fiverr over other platforms due to their transparent policies, efficient support, and various options to evaluate professionals.
Moreover, Fiverr takes the pain of promoting your services and bringing you clients. All you need to do is to create a super convincing gig and offer great services.
The only drawback of relying too much on Fiverr is that you cannot take the clients off the platform (it is against their policies and clients won't prefer it too), so every order you get will be subjected to a -20% which will go to Fiverr.
Linkedin may not sound like one of the best websites for freelance writers, but it is actually a great one. It is probably the best B2B marketing platform and so you will find a lot of potential buyers whom you can connect directly and send them an introduction while connecting. Also, keep your connections posted about the updates periodically to spread the word about your expertise that they may need.
Though Linkedin is a great platform for freelance writers to find potential buyers and pitch them your services, you must know that you need parallel time to be active on Linkedin.
Well, you should consider Upwork only at a stage when you have a team, because the platform is very much client-oriented, i.e. clients post what they want and providers pitch them with an offer. Depending on how reputed a buyer is and how many people placed bid on the project, it's not always a win-win.
Though the clients need all types of writing, i.e. from bulk article writing to top quality copywriting, and from smaller projects to huge content database development, you will need a dedicated person to handle the platform, i.e. make effort to build a portfolio. Once you have done at least 3 projects, you can have a better chance to grow there.
It's just like Upwork, where you'll find a lot of serious buyers, but you may not find high-value projects as of Upwork.
If you are planning to grow your writing career into a full-fledged business, ideally when you are hiring a person to work on Upwork, the same person should work on Lime Exchange too.
Well, this place is for high-quality writers only, i.e. academic writers. You must not join it if you do not have a university degree and expertise in the subject.
The payout is way too higher than that of any freelancing site, but you need to do double and triple efforts to get accepted and to stay there.
6- Webmaster Forums
Forums like Digitalpoint, Warrior Forum, and V7N, etc are great places to find quick and smaller projects, but you won't always find high paying jobs there. However, these platforms are great for beginners to start their careers and make some money while polishing their skills.
One good thing about these forums is that if you've pre-written articles (for instance you wrote a few articles about diabetes or online marketing to test your skills), you can sell those too.
This platform as its name suggests is a great place for writers and buyers looking for content. You join, set your rate, and once accepted you charge clients a handsome amount. Clients here are mainly internet marketers, looking for SEO-based content, so before joining do have expertise in the particular field.
The Bottom Line:
Freelance writing is a great career if you love writing, and it's not limited to writing articles and blog posts. You can discover a whole diverse world of content as you dive deep into it. And if you are ready to dive, the best websites for freelance writers listed above will help you navigate your very own career path!