Who doesn't want a bigger paycheck? And, honestly, there's nothing wrong with wanting a higher remuneration. In fact, a better salary is one of the most important factors contributing to overall job satisfaction. So, if you are looking to know how to get a high paying job, it's awesome.
Though there are tens of high paying jobs that require specialized education, and a lot of high paying jobs without a degree even, the key to finding and getting a high paying job is identifying a problem that you can solve and convincing the hiring manager that you are the best fit for the job.
Even if you do not have a fancy degree from a top notch university but there's a problem that is important and few people can solve it well, and you are one such person who can solve it, you can land that high paying opportunity without much hassle.
The most common reason employers pay well for a job is that it will reduce their cost and improve profitability or allow them to make more money. So, you need to develop mastery in a skill that's in demand.
However, developing a highly demanded skill alone doesn't ensure that you will land a higher paying job. You must have to discover opportunities, i.e. identify people willing to pay for that skill and be able to persuade them to hire you for the job.
Considering that you already have a highly sought after skill, this article will guide you lead you through ideas to find better paying opportunities, and guide you on how to get a high paying job.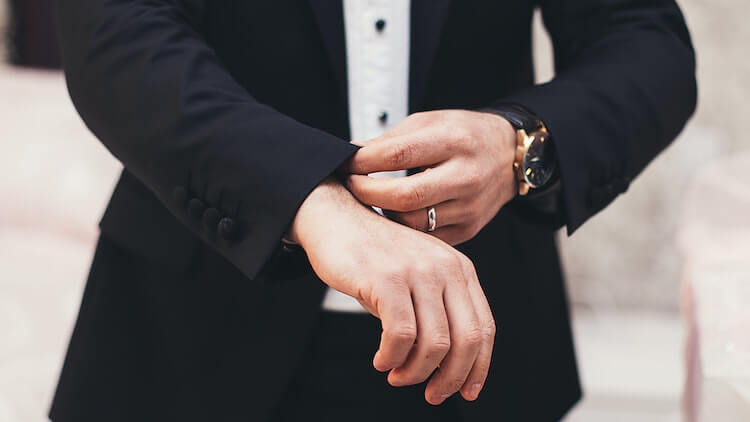 Quick Guide on How to Get a High Paying Job
Here's your quick guide on finding a getting a good paying job.
1- Update Your Resume & Syndicate it Through Multiple Channels
Updating your resume with substantial new information is a must to grow your career to the next level. Make sure to quantify your resume with skills and expertise you have acquired recently.
Don't just rely on updating information on your resume, but update your LinkedIn profile too. Add new skills, projects you worked on, or courses you just took and get as many recommendations as possible.
If you have your own website or blog, make sure your details are updated there as well.
2- Establish Yourself as an Expert
Your resume and LinkedIn profile represent your expertise, but decision makers of top companies receive hundreds of such resumes and profiles to review. Being a known expert with substantial followers base can help you stand out in the crowd. To establish yourself as an industry expert you need to do more, i.e. market yourself as an expert in the field. Here are a few ways to do so.
Create an industry specific blog and write about your field.
Consider self-publishing an eBook about hot topics in the industry.
Explore opportunities to speak at industry conferences, webinars etc.
Start your own podcast.
Approach online radio shows that may welcome you as a guest.
Share your knowledge and expertise through LinkedIn posts.
Join industry specific LinkedIn groups; get engaged in discussions and share your content there regularly.
Create a YouTube channel or Facebook page to share your expertise.
Consider part-time consulting.
Taking either one of the above steps or a combination of few can help you establish yourself as a personal brand. The quality of your content will drive followers, and as you grow a substantial followers base, you will automatically get noticed by the headhunters, employment agencies, and the decision makers of organizations too.
3- Grow Your Network
Establishing yourself as an industry expert is a great way to grow your audience, but you must also have a strong professional network.
LinkedIn is a great platform to get connected with the key people of organizations, influencers, etc. Research your target companies, search and find people working in those companies, and send them an invitation to connect. You can do this with your basic free account easily, but if you want to aggressively work on increasing outreach, the paid subscription is worth considering.
Don't just add new people to the network, but engage them in a productive way, i.e. create a few message templates and greet a new connection with a quick introduction about what you do and how you may help them. Get engaged in their updates by liking and commenting etc.
The more you engage in the discussions with key people of the organizations, the better chances of landing a high paying position you have.
4- Never Stop Learning
One of the best ways to grow your career is to challenge yourself and learn skills to boost your areas of expertise. So, if your boss assigns you a task that you have not done before, consider it an opportunity to develop a new skill.
Do not hesitate to ask your boss to let you work on something new. Consider volunteering for new projects in your office or elsewhere.
5- Develop Leadership Skills
One skill that will always be in demand is leadership, and you must already know that leadership positions generally are the highest paying ones. If you are already working in a senior position, you must already have started developing the leadership skills, but if you are not yet in a manager/supervisor position, there are other ways to develop leadership skills, i.e. offering to train entry level employees, volunteering as a organiser/manager for an event etc.
6- Get Connected to Employment Agencies
Having your resume with multiple employment agencies is always a big plus. Many of the top companies do not post their high paying job ads in mainstream media or social media. They rather rely on staffing solution providers.
Job placement agencies really work well for candidates, as they are making money only when they get you placed for the right position.
7- Know the Employers Before Applying for Jobs
Not all the high-paying jobs are as good as they are advertised; some companies post these ads just for marketing purposes. So, it is crucially important to research companies before applying for jobs; more importantly, analyze their financial stability.
If you have received a good-paying job offer through a job placement service, this is very likely to be authentic and you don't need to put much effort into your side. However, if you are applying for a job posted on job search sites, knowing the employer before applying for the job is the wise move.
8- Be Prepared for the Unexpected Challenges
You must know that landing a high paying job is not easy, and the challenges of a high paying job can be tougher than you think and you must push yourself outside your comfort zone to meet the demands of the role.
When you switch jobs in search of higher salary and benefits, it's not just about yourself only. The employer wants you to make the organization more profitable than before, and it won't be an easy task.
Summing it up!
I am sure, reading the above details, you would have found how to get a high paying job. You must also know not that finding and getting a good paying job is not easy, but with consistency in efforts you can surely do it. However, the bigger challenge is keeping up with a high paying position, as it requires more effort, hard work and may cause burnout. Though there are many low stress high paying jobs, avoiding and preventing workplace stress requires parallel effort and smart techniques.
You May Also Like