Freelancing is a great career option to explore if you have the right skills. Professionals in creative fields like writing, graphic designing, and web development have countless opportunities to work as freelancers rather than doing a regular 9-to-5 job.
The prospect of being your boss is exciting as you have all the freedom and flexibility that you want. There is no shortage of projects if you look for them in the right places, and you can earn as much as you want.
While everything about freelancing sounds so incredible, there's a flip side to the coin as well. It is easy to experience burnout when working alone and in out-of-office settings, where you yearn for human connections sometimes.
However, you can still take some tangible steps to maintain your motivation levels at all times so that you can give your best and enhance your reputation and earning potential. Here are some ideas you can implement in your daily routine to stay happy and motivated.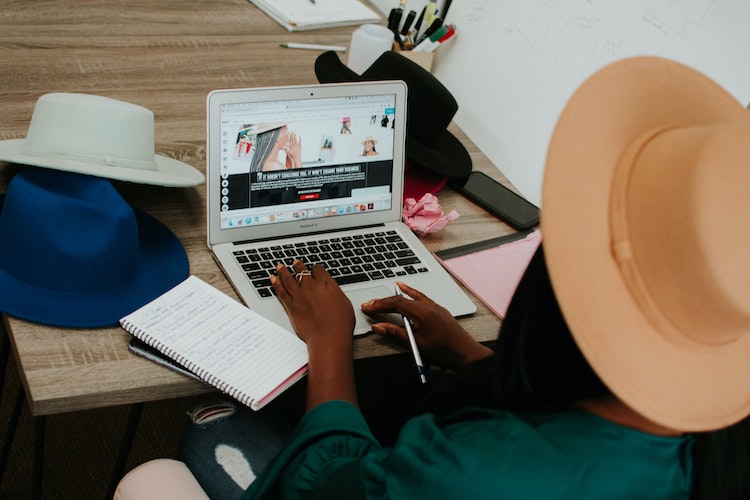 1- Set Realistic Goals
As a freelancer, you are responsible for your schedule, pace, and timelines. Setting realistic goals can make all the difference to your success plan, as you will have a clear objective to achieve within an expected timeline. It is best to take an iterative approach, dividing monthly tasks into weekly goals and daily tasks.
Making a checklist helps you track and follow them closely and even reset them if they seem too unrealistic. Moreover, ticking the list gives you a feeling of satisfaction and keeps you going.
2- Create a Daily Routine 
A place where freelancers often go wrong is establishing a daily routine. Although you have the luxury of freedom and flexibility with work schedules, taking them for granted will make them a disadvantage for you. You must have a daily routine, just like any other professional with a full-time job has.
Waking up early in the morning gives you a head start, though you can work on a late-night schedule if that's your productive time. Know what timing works for you and create a schedule accordingly. Don't forget break times because they play a vital role in keeping your motivation levels up.
3- Have a Home Office 
Although you may want to curl up in bed with your laptop, it isn't a great idea if you wish to pursue a freelance career for the long haul. The wrong posture can eventually take a toll on your health, and your productivity may also ebb over time. Investing in a home office is a smart way to stay ahead and motivated.
Even a small space would be good enough, as long as it is secluded and gives you enough space and time to work without distractions. Ideally, choose an area where your kids and pets wouldn't be around all the time. A clutter-free and well-lit place gives positive vibes and keeps you enthusiastic.
4- Invest in Smart Tools
While a home office gears you up physically, you need a lot more to stay on top mentally as well. Consider investing in smart productivity tools that help you keep track of your work and ensure that you stay on target. You can try using calendar apps and project management tools to meet deadlines and manage quality.
A mood tracking app takes you a step further when it comes to securing your motivation levels. You can check https://setapp.com/lifestyle/best-mood-tracking-apps to understand how it works and the way it can help you stay on track. These tools are a wise investment for any freelancer who wants to achieve the best.
5- Stay Focused 
Apart from tracking your productivity and mood, it is vital to make conscious efforts to maintain your focus throughout the day to deliver the desired quality and volume of work. Since you work from home, distractions are a part of your daily routine. Mobile phones and the internet are also the ones you need to steer clear of.
A dedicated workspace keeps distractions at bay while setting your device on a silent mode helps to stay focused. Even as you concentrate on your tasks for a good part of the day, taking regular breaks to freshen up will do wonders for your focus. 
6- Work out-of-home
Freelancers who stick to only work-from-home routines often end up feeling isolated and lose their motivation at some point. Try working out-of-home once or twice a month. You can find a good co-working space to work in a friendly environment and socialize with like-minded people. Going out not only breaks the monotony but also helps you establish new connections in the industry that can help you secure more projects as a professional.
Even when you are not working, find time for taking breaks and going out. A coffee date with a friend or a shopping trip can reset your energy levels and get you charged up for your tasks.
7- Never Procrastinate 
Procrastination is a no-word for freelancers because it kills creativity and causes stress. Since you will probably manage multiple projects simultaneously, keeping track of deadlines is crucial. Write them on sticky notes and paste them around your desk. Setting reminders on your phone and system is a good idea to ensure that you never procrastinate.
Missing deadlines can ruin your reputation, and you may even stop getting projects sooner rather than later. Pick projects you are passionate about because you will not feel like delaying them or compromising on quality and deadlines. 
While freelancing gives you the opportunity to do your own thing, there is always a risk that you will drown yourself in work. Be kind to your body and mind and take only as much as you can handle. Your health deserves attention too, so follow a healthy diet and an active lifestyle. Managing clients and juggling between projects can be stressful, and taking time for meditation can help you handle it better.
Being fit and focused goes a long way in maintaining your motivation levels. The effort is completely worthwhile because it will make you successful as a professional and fulfilled as a person.