Nebraska is surrounded by South Dakota, Iowa and Missouri and is the only triple landlocked state in the United States of America. This state has a large agricultural sector and is one of the major producers of beef, pork, soybeans and corn in the country, however, there are many more active sectors of the economy that offer highest paying jobs in Nebraska, United States.
The other active industries in Nebraska include information technology, insurance, telecommunications as well as manufacturing. It may not seem as one of the liveliest of places to live in but the expanding economy and the variety of jobs in this region are quite impressive and there's a lot more to do in the state than you can think of.
Irrespective of what sector you are searching to get into, the state of Nebraska offers you plenty of job opportunities across various sectors. This state has diversified its industries ever since the end of World War II and shifted its focus from predominantly agricultural economy to a mixed economy consisting of primary metals, electrical machinery as well as transportation equipment etc. The discovery of oil deposits in the 1950's has also contributed significantly to the economy of the state.
How to Find and Land Highest Paying Jobs in Nebraska
Targeted professional networking is probably the best way to find and land a higher paying job anywhere in the world and so is the case with Nebraska. You can effectively use LikedIn to grow your career to the next level.
But you should not entirely depend on LinkedIn networking for local job hunting. Instead explore all other avenues; respond to ads on jobs websites, social media posts from top employers and most importantly get connected with multiple recruitment agencies in NE, United States.
The best part about submitting an updated resume with employment agencies is that many leading employers prefer outsourced staffing solutions, and do not publicly announce the available positions. These job placement agencies having direct connection with employers have access to those highest paying jobs as well as many others.
Using recruitment agencies' larger pool of jobs you get more exposure and increased chances of getting placed on the right jobs. Here're lists of local employment agencies in Nebraska that can help you find better jobs in the state.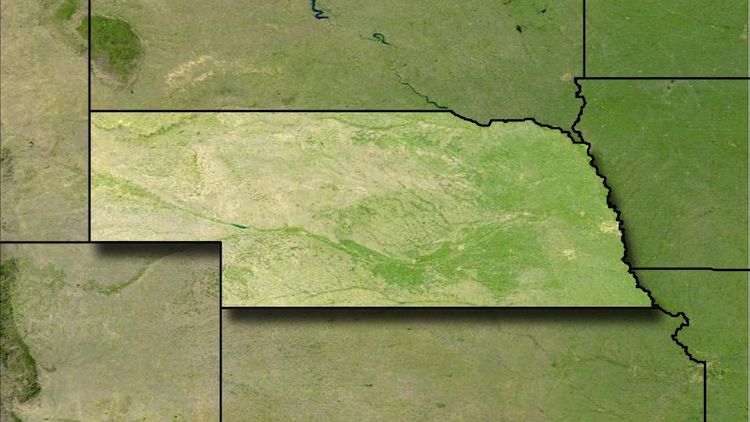 Top Careers & Highest Paying Jobs in Nebraska, United States.
Now let's explore the best paying jobs and highly rewarded careers in the state of Nebraska. The below is the list of the top highest paying jobs in Nebraska.
1- General Internal Medicine Physicians
With an average salary of $249,510 per year, the General Internal Medicine Physicians in Nebraska top the list. These physicians apply clinical expertise and scientific knowledge in the diagnosis as well as treatment of adults who are suffering from various complex health illnesses.
They are equipped to deal with any sort of health problem, irrespective of how rare or common it is. They are also well equipped to handle severe chronic illnesses and are first go-to choice whenever someone encounters a health problem.
2- Obstetricians and Gynaecologists
Obstetricians and Gynaecologists are the second most sought after professionals in Nebraska with an average annual salary of about $242,850.
As the number of births in the state of Nebraska is witnessing a steady increase, so is the demand of obstetricians and gynaecologists. They are the medical professionals who specialise in taking care of patients during pregnancy as well as childbirth.
They also deal with a variety of human health issues like infertility, hormone problems or reproductive organ diseases.
3- Dentists
Dentists are the third highly paid professionals in the state of Nebraska and they make an average salary of $223,850 per year.
Oral health care is another industry that has seen a decent growth in the last few decades not only in Nebraska but other parts of the country. A dentists main job is to promote and maintain oral hygiene and diagnose and treat various dental problems.
Related Readings
How to Become a Dental Hygienist
4- Chief Executive Officers
CEOs are also among the highest paid professionals in NE, United States. With an average annual salary of about $203,810, CEOs make it to the top 4.
A chief executive officer or CEO is one of the highest ranking officials of an organization and performs various roles and responsibilities including managing overall operations of the company, making decisions related to the organization, presenting proposals to boards and acting as a platform between company and the stakeholders.
Nebraska is home to various successful organizations and the CEOs of these organizations are shelling out huge sums to continue the success of the company.
5- Paediatricians
Paediatricians are in high demand around the world, but here in Nebraska, these medical professionals are among the top 5 highest paid individuals. The average salary of Paediatricians in Nebraska is about $168,500 per year.
The state of Nebraska comprises a young generation and keeping them healthy and safe is the job of paediatricians. They are the ones that manage the physical, behavioural as well as mental care in kids up to 18 year of age. For the well-being of their children, the parents are also not minding shelling out more to get good paediatric care.
6- Law Teachers
An educational discipline that is seeing high enrollment over the last few years in Nebraska. There are various law schools in this state and the demand for teachers is also great.
To cater to this steadily growing demand of law teachers, the educational institutes are offering attractive pay scales to law teachers and the average annual salary goes around $160,590.
Related Readings
7- Aerospace Engineers
These are the technical experts who design aircraft and other flying objects as per the engineering principles. This highly specialized job requires spending time in the research and development of various prototypes on which the foundation of future aircrafts can be laid.
This career has a good scope in Nebraska and the job opportunities are available in various airlines, helicopter service providers, aviation companies, government etc with an average salary of about $119,170 per year.
Related Readings
8- Financial Managers
They are qualified people who are responsible for managing the funds of an organization. From salaries to vendor payments to budget forecasts there are plenty of things that a finance manager does.
As it's a responsible and technical job, the remuneration of these managers is comparatively good, i.e. about $116,450 per year.
Related Reading
9- Nuclear Engineers
It is a highly specialized field and due to scarcity of nuclear engineers in the state of Nebraska, they are always in huge demand. Nuclear engineers are basically into developing processes and systems that derive the benefits of nuclear energy.
They find their use in various industries including aerospace, healthcare as well as industrial etc. Average salary of nuclear engineers in NE, United Stated is about $112,110 per year.
10- Petroleum Engineer
This field of engineering has attracted a lot of attention post the discovery of oil in this state. These engineers design as well as develop various methods of extracting oil and gas in the region.
Most of the petroleum engineers in Nebraska are employed at oil companies with some of them also involved in universities and research institutes. These professionals in Nebraska make an average $109,610 per year.
Related Readings
The Bottom Line
The list of top careers and highest paying jobs in NE, United States may keep changing, but the above list of occupations will stay at the top for a while, as most of them are among the fastest growing jobs in the United States.
You May Also Like