Are you someone who finds the field of digital marketing fascinating and looking to know how to get into digital marketing? This article is surely for you.
Well, we are in the middle of a technological transition and the widespread use of internet and digital media has laid the way for a new and more effective marketing concept called Digital Marketing. In recent years it has slowly and steadily revolutionized the marketing world.
Various studies have pointed out that more than 80% of the media consumed today is coming through digital channels and thus the scope of digital marketing over the coming years is huge. That's probably one of the biggest reasons why more people are looking to know how to get into digital marketing, and especially those who are already employed and want to start a new career.
Digital marketing has proven that it is cost-effective and is also the best way to reach out to a targeted or global audience.  So, if you are looking to know how to get into digital marketing and start a new career, this is the best time to learn the basics and get started with your digital marketing career.
Career Prospects in the Field of Digital Marketing
As this industry has seen a boom in the last few years there is a lot of demand for digital marketing specialists, thus making it an attractive career opportunity. The push in the demand for these specialists has made the salaries in this industry very competitive.
Also, unlike traditional marketing methods there is no need of door to door marketing to promote the product or service, it can be done easily from the convenience of a home or an office. So, even if you are looking for a home based business or work from home opportunity, Digital Marketing can offer a better career path with various growth opportunities.
As along with the internet, digital marketing will also be evolving for more time to come; it is also one of the safest career options. Being a creative and emerging industry, a digital marketing career will always keep you interested and you will get to learn new things every day.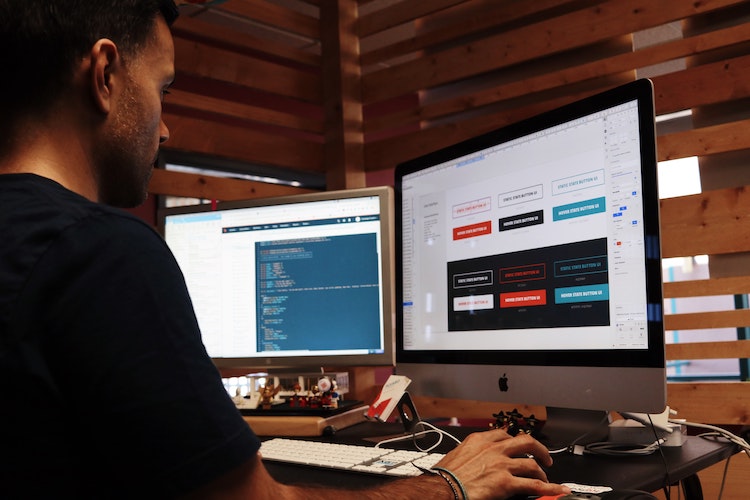 Challenges in the Field of Digital Marketing
Like other industries there are challenges in this industry too. A digital marketing specialist always needs to keep pace with the ever evolving technological advancements and adapt to new changes else it will be very difficult to survive the competition in this field.
Besides, a specialist in this field also needs to spend time and research in understanding the sentiments of the target audience which is ever-changing.
How to Get into Digital Marketing & Start a Highly Rewarding Career
Depending on your circumstances, you may need a specific approach to start a career in digital marketing, i.e. how old/young you are, your current income status, your long and short term goals etc. all together will determine where and how to start.
To make it easier, let's assume two situations:
You are a fresh grad/youth with a highschool qualification in your early 20s looking to start from scratch.
You are into your late 20s with a current job and looking to switch careers.
When You Are Starting Fresh
You may be in a better position to sacrifice money and join a team where you can gain hands-on experience. Check LinkedIn jobs where small businesses, startups as well as big corporations have entry level digital marketing jobs.
You may also want to connect with the high profile marketers and ask them if you can assist them in projects. Look for opportunities with charitable organizations. Explore startups working on a high value idea but they have a low marketing budget; this can be the best opportunity to learn.
You may also want to keep a close eye on internship opportunities. Create an account at Fiverr and start offering what you can do best, i.e. copywriting, social media, etc.
When you are starting fresh, you can start learning about everything, i.e. SEO, SEM, SMO, SMM, Contextual Advertising, Content Marketing, Email Marketing, Affiliate Marketing, B2B Marketing and so on. Start with the basics and step up gradually, and in sometime, you will identify which particular areas you should master.
When You Are Making a Mid Career Switch
You can apply the similar logic, i.e. if you have a job with a stable income, to cover your ongoing expenses, find a project and start working for free/for a lower fee. Working for free allows you to work without pressure, have flexible hours, and you can learn the deep insights of Digital Marketing better this way.
Once you gain hands-on experience, you can quit your old job and focus on your new Digital Marketing career.
You may also start a small scale project on your own, i.e. a blog, vlog, Instagram, dropshipping service, content development etc. As an entrepreneur you can test everything at first and find which particular category of digital marketing you can grow your career in.
Follow successful people in the field of Digital Marketing, research what and how they are doing things for their businesses. Try things and embrace failures and once you see what works, double down on that.
Where to Get Small Digital Marketing Projects to Get Started
By now you have learned how to get into digital marketing, but without knowing where and how to get work from, you won't find any success. If you have some digital marketers in your professional network, it's great way to ask them if you can assist them on some project to gain some hands on experience. But, in case, if you do not have any, you can always use these portals to get started:
Fiverr.com; Research the Digital Marketing section and see what's much in demand and what you can do better than that. Create similar gig for a relatively lower price and make sure to make it appealing enough to get buyer's attention.
LinkedIn; Check the jobs section for entry level jobs, search for "internship" posts and respond to them with a personalized note.
Webmaster Forums; Portals like Digital Point Forums, Warrior Forums often have some webpreneurs looking for small jobs.
Upwork & Freelancer; Once you have gained some expertise, you can always look for projects at Upwork and Freelancer.com
What Qualifications Do I Need to Start a Career in Digital Marketing
As a matter of fact, you do not need a formal academic qualification or a certain degree to start a career in Digital Marketing, however, if you have studied Business or Marketing in school or college, it can be a great advantage.
Even though there is no specific qualification required to start a digital marketing career, there are tons of free and paid training courses available at Coursera and Udemy that can help you gain working knowledge and expertise in certain areas, i.e. SEO, SEM, Social Media, Content Marketing, Email Marketing etc. These courses can greatly help you find your niche and you can have a fast track career in digital marketing, i.e. if you believe SEO interests you most, you can start digital marketing SEO agency, or if Social Media attracts you more, you can build a media marketing company of your own.
The Bottom Line
I am sure, this detailed article has provided you with all the information on how to get into digital marketing and now you know that the digital marketing space is booming with a lot of career opportunities and the best thing is you can start a career in the field at any time.
You do not need any formal academic qualification, but a good training course is an ideal way to kick start your career in this field. You can find a varied set of digital marketing courses online which will help you to learn this skill with right training.
You May Also Like