Whether you are on an international job hunt or searching local jobs nearby, you should never rely on a single job search channel; rather make sure to utilize all the available options, i.e. professional networking, employment agencies, and online job boards and websites. Exploring the local sections of the best international job sites would probably be your first choice.
Keeping an eye on job websites can be quite handy not just for finding internships but also to find and land better paying jobs, especially when you are looking for an easy and fast way to find a job in a new city, state, or country.
But wait, exploring the best international job sites is helpful not just in finding jobs, but in many different ways, i.e. knowing which country has the highest paying jobs in your profession, how much salary you are worth, what skills and expertise you need to develop to step up the career ladder, etc.
There are literally thousands of job websites and hundreds of great job websites that bridge the connection between employers and job seekers in various regions, however, this article will explore the top 10 best international job sites that have a presence almost anywhere in the world or at least they serve several different regions with equal efficiency.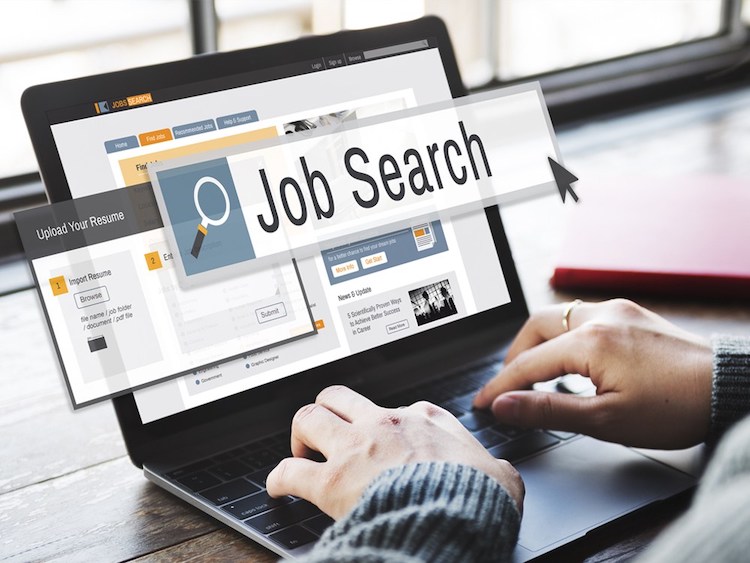 Top Ten Best International Job Sites in 2021
Let's explore the top 10 best international job websites of 2021. The list includes some of the best job search sites as well as professional networking platforms, and salary comparison and research websites.
Here goes the list of best international job sites.
Originally it was launched as a professional networking platform but has emerged as one of the most powerful hiring tools online. The platform can be accessed effectively via both mobile app and website both. It has over 740 million registered users across 150 countries.
LinkedIn tops the list of best international job websites because, it offers a comprehensive set of tools and services for career growth, i.e. it's not just a professional networking platform, but is also among the best international job search sites, and offers a lot of courses and tools for growth.
Besides the great features of sharing content and professional updates, growing your professional network, and finding resources for career advancement, this platform allows employers to post jobs and the job seekers can apply for the same directly over Linked In.
Craigslist is not just one of the best international job sites, but also a wonderful classified portal with a presence in various parts of the world. It is a classified advertisement site that has various categories including housing, jobs, services, discussion forms, etc and the site serves 70 countries with local listings.
So, a lot of employers from various parts of the world post open job positions on this site and invite applications for the same. To boost its online presence, Craigslist also launched its app in the year 2019.
Founded in the 1990s in the United States of America, Monster is now a global employment website that connects job seekers and employers in the US, Europe, Middle East, and Asia.
With thousands of job searches and millions of active users every day, this is one of the top international job websites that have a strong online presence and so you can trust the job ads. Its simple user interface, quick registration, and easy to use search tools make it a popular choice among job seekers.
This worldwide employment website was launched in the year 2004, and with steady growth, it has become one of the best international job search sites. Indeed boasts of having millions of active users from various parts of the world.
It is available in more than 60 countries and in 28 languages. Indeed aggregates listings from various websites, associations, staff firms and career pages thereby offering a wide range of employment choices.
This website was created with an aim to assist people and businesses to obtain real-time and accurate information on job market compensation. So if you want to ask for a raise in salary, do explore this portal before doing so.
Payscale.com's matching algorithms are among the best in class and it is one of the most advanced compensation comparison and analysis platforms in the world.
Glassdoor is another trust and most visited among the best international job sites. The website provides reviews of various companies, salary information and job search. It collates data from the current as well as ex-employees of the organizations and publishes them online.
Using this service, one can provide reviews, submit and view salary structure and even apply for available job opportunities as well.
It is yet another great employment website from the 1990's that is still a dominant player in the market. This classic platform provides real time labour marketing information, talent management as well as other recruitment related services.
The job seekers are allowed to build a resume or upload one for free and apply for jobs as well on this international job site. Careerbuilder serves the audience in Canada, Europe, and India in general, however, what makes it prominent is having a list of niche job websites that cater to the employment needs of certain sectors.
Founded in 1990 by two former contractors, Dice is on the list of best international job sites, because it is a top-notch database for tech professionals with approximately 2.4 million visitors each month.
This web service assists techies to manage their careers and employers to find the right kind of talent. Since most of these are home based jobs or remote in nature, the website is a great platform for international candidates to explore the US tech job market.
Launched in the early 2000s, this online job search engine has a worldwide network now and it sources millions of job ads from thousands of websites around the world.
The platform can show you jobs in 120 countries around the world and it is also known to expand its product range and technologies rapidly.
Based in Ukraine, this service was launched a decade and a half ago. This effective job search engine aggregates and displays open job positions compiled from thousands of recruiter pages, newspapers, job boards etc. This service is present in 71 countries and is available in 24 languages.
The Bottom Line
Gone are the days when people used to search for the open job positions in the classified sections of the newspapers. The advent of the internet has revolutionized things and seeking jobs online is the number one option for the job seekers around the world.
All the above best international job sites are similar yet so different in their own ways. By using these platforms or services a job seeker is exposed to more career choices, opportunities, and knowledge which can greatly help in making the right choices.
You May Also Like