Time are gone when people thought that being a Marine Biologist is being a Dolphin Trainer or some may consider it being a Sea Manager managing marine wildlife etc.
Though most of the Marine Biologists consider the higher education in the field because they are nature lovers and are passionate about the field. However, the field of marine biology offers a broad spectrum of opportunities for all levels.
What Does a Degree in Marine Biology Offers?
Though during the studies, the scope may seem limited, but with the growing tech trends, the industry is under constant evolution too. You may see the wannabe Marine Biologists collect sponges, looking for bioactive drugs, may be counting them, doing DNA sequencing, observing them or making theoretical models predicting their abundance once fishing is decreased, but when it comes to the real life work of a Marine Biologist, there are thousands more opportunities with varying task list.
When it comes to career options after studying Marine Biology at Bachelors or Masters level, there's a huge new world. So, to sum up marine biologists do a variety of things, but what all have in common is working with marine life.
A degree in Marine Biology in hands let you explore a variety of career choices. Selection of a degree if is based on job of interest ensures a successful career. If Marine Biology degree interests you, do check out the possible occupations you may opt with this degree.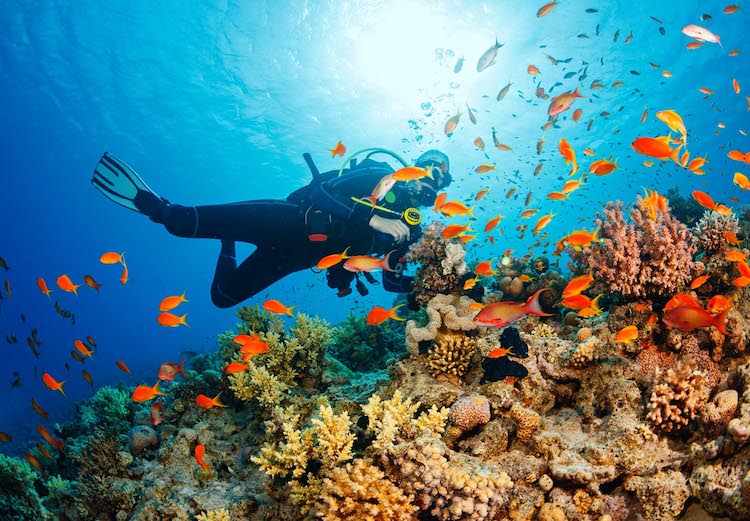 Key Skills You Can Develop with a Degree in Marine Biology
Depending on your area of interest and the availability of resources, the skill level of two Marine Biology graduates may differ, however, the course contents are generally of equal substance.
Here are some key skills you may develop with a degree in Marine Biology.
Testing and monitoring and preserving sea creatures for various research purposes.
Collecting samples and using data for analytics.
Lab work that can form research theories.
Scuba diving to survey endangered species and suggesting remedial solutions.
Designing scientific experiments for the well being of marine life.
Preparing detailed reports for agencies, funders, commercial organizations, governmental bodies etc.
Communicating the latest advances in marine science to help related industries formulate strategies.
Carrying out environmental impact assessments.
Assisting government departments in making policy, planning and management of marine activities.
Carrying out educational work and raising awareness.
Developing, implementing and managing projects relating to the marine environment.
Writing grant proposals, contract negotiations, marketing and business development.
Keeping up to date with new research and technologies.
Career Options & Job Opportunities with a Degree in Marine Biology
Whether you are working in the Marine life industry and want to expand your knowledge and expertise or you are a fresher looking to pursue a degree before stepping into the industry, it is important to know the possible career options to make timely and right choices.
Find list of professions that a Marine Biology degree offers. Be sure about your line of work and availability of employment opportunities prior to joining a Bachelors or Masters degree in Marine Biology.
Marine Life Researcher
Professor or Teacher
Environmental Consultant
Natural Resource Manager
Fisheries Biologist
Environmental Lobbyist
Naturalist
Marine Illustrator
Aquarium Employee
Biotechnology Specialist
Aquaculturist
Laboratory Technician
Resource Manager
Technician or Field Worker in Consulting Company
Biologist Working in Environmental Advocacy Organization
Biologist Working in Aquarium or Zoo