Recruitment industry continues to evolve due to various factors, i.e. technological advancements, economic trends, need of new skills and expertise etc. The technology changes that resulted into better processes have streamlined the industry to a greater extent, however, there're always some new challenges.
Technology is expanding horizons and 75% of the US workforce will be Millennials by 2025 (MRI, 2017). On the other hand, 72% of employers are having a hard time finding skilled candidates (Manpower Group, 2018).
Recruitment agencies, job placement firms, employment consultants and professionals with other similar titles bridge the connection between employers looking to hire talented individuals and job hunters looking to land a better paying job.
So, whether you are a professional on a local job hunt, or a small business owner looking to build a productive team, signing up with multiple recruitment firms / employment agencies/ HR consultants / job placement agencies / headhunters / staffing solution providers etc. can greatly benefit you.
This page lists all top recruitment agencies, employment consultants, job placement services and staffing solution providers in the United States. The lists are sub categorized into city based listing to make your search more targeted and result oriented.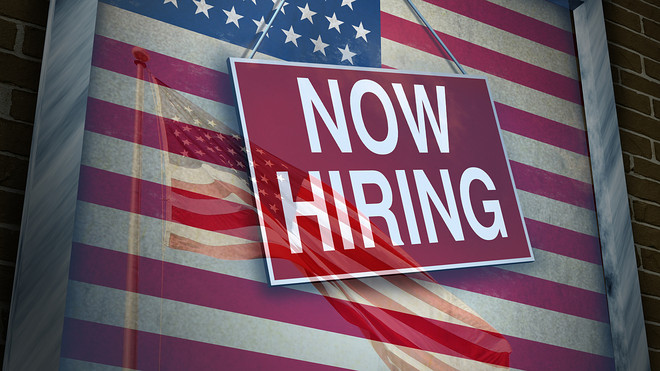 List of Employment Agencies in Major US Cities
How to Get a Job Through Consultancy in the USA?
Staffing solutions providers, temp agencies and recruitment consultants in the US work closely with businesses actively looking to hire the finest talent. Most of the times, the high paying jobs are not advertised in mainstream or social media. Employment consultants and firms as they work closely with these companies have access to these highest paid jobs and they can actually get you placed at the right position.
Ideally you should get listed with multiple agencies and send them an updated resume with a good cover letter. Here's a quick guide on cover letter basics. Once you attract the attention of a recruiter / consultant through your resume and cover letter, they are likely to remember you when a relevant job ad comes in.
However, it's also suggested to get listed with niche specific recruiters and consultants who may have a much better and more exciting opportunity for you than a regular firm. The process of getting listed is pretty much same as of listing with a regular recruiter.
How Recruitment Agencies Benefit Job Seekers
The job hunting process can be extremely stressful, especially if you are already employed and looking to switch jobs for new and better opportunities. On the other hand, if you are currently not employed, you may have a greater sense of urgency and anxiety of financial concerns and the panic can worsen the job search.
Though some common methods like job boards, job fairs, networking for career growth and etc all can work well, there's something more a recruitment agency can do for you. Here are some benefits for job seekers in signing up with a job placement agency or recruitment firm.
Recruiters do the job search for you, i.e. finding open jobs, writing resumes and cover letters, and completing numerous individual job applications.
They have access to multiple job openings at once, so chances are that if you didn't make it to one of the opportunities, there are still more options available.
The better match candidates to jobs and companies because they have insights into a position, company culture, values, and expectations. Also, it's in their greater benefit to make the best match.
To better facilitate both the employer and the candidate, they often offer temp employment options, i.e. temporary staffing solutions, temp-to-hire, or contract basis etc. So both the parties can see if they can get along for a long term relationship.
A job search can be exhausting enough while doing it yourself and still no way to tell what you are lacking, where you need an improvement and so on. A recruitment firm can give you valuable feedback on interview questions or if your resume needs to be quantified.
How Recruitment Agencies Benefit Employers
With growing tech trends, efforts to reduce overhead costs in the post pandemic world and increase organizational productivity, more and more companies are considering outsourced staffing solutions. Of course staffing solutions and outsourced recruiting offers a great deal of benefits for employers. Let's see what these benefits are:
Faster hiring; doing it in house requires a lot of time and effort to create job ads, post them, collect resumes, filter the candidates, interview them, evaluate them and so on. Doing it through an agency saves all the time.
Saving overheads; Outsourced staffing doesn't just save your time, but also overhead costs.
High quality hiring; doing it your way might not alway result in finding the right people, but getting it done through an outsourced staffing partner always does. They try their best to provide you with the finest talent, and if a candidate is not the one you were looking for, you can ask for replacement..
Specialist recruitment knowledge; recruitment itself is a complex process and requires extensive knowledge and expertise to filter right people. Agencies have years of experience in doing this, so they have it all what it needs!
Extended reach; your individual job ad might not attract a great number of audience, but their's will, because they have spent years on building a target audience.
Value of money; these agencies strive to provide you with the best talent, because this is only how they can stay in business.
The Bottom Line
Millions of jobs were lost worldwide and vulnerabilities were exposed, but still there's a big number of employers hiring for jobs in post pandemic times. Singing up with multiple recruitment agencies can be of great benefit for both the job seeker and the employers.