Tucson is the second largest city in the state of Arizona, US. This city offers a variety of adventures, opportunities and fun. The proximity to the Sonoran Desert gives a desert lifestyle to people residing in Tucson.
The city is filled with many places of tourist attraction and is connected well with air, rail as well as road transport. And it also comprises a great community that provides for students, families and singles with great activities, climate as well as economics.
Due to a booming economy, this city is witnessing an increase in both job availability as well as job applications from local talent as well as those who want to switch jobs across cities or states. However, finding the right job based on your qualifications, aptitude and interest is a tricky business.
University of Arizona is the largest employer in the city of Tucson and most of the economic development of the area revolves around it. Also, the city has Davis-Monthan Air Force Base which also employs a large number of people. The presence of the air force base has boosted the presence of various industries in this city.
Some of the other big names having offices in Tucson include IBM, Honeywell Aerospace, Ventana Medical Systems and Bombardier Aerospace etc. Due to the huge presence of optics and optoelectronics system manufactures in the city, it is also sometimes referred to as "Optics Valley". Tourism industry also thrives well in the city and brings over 3.5 million tourists or $2 billion in revenue each year.
If you are searching local jobs in Tucson then consider opting for professional hiring experts and job placement services. This page lists all major job placement services, hiring consultants, niche specific employment agencies, staffing solution services, and recruitment firms in Tucson, AZ to make your local job search more effective and result oriented.
These experts have an in depth knowledge of various organizations that are inviting job applications. The experts with years of experience better understand the staffing needs of the company and then assist them in finding suitable candidates. 
Applicants can also take help of the hiring experts for updating resume or cover letter writing to make an impact with the job application. Also, job seekers can approach these experts to solve their queries related to a particular organization, work profile or any other related matters, i.e. how to answer those tough job interview questions, how to appear in an interview etc. 
Hiring consultants check your educational and professional qualifications, and work background and then suggest the most suitable jobs for you. They will also train you better for interviews through group discussions. Most of the recruitment agencies in Tucson offer both executive as well as non-executive recruitment services for both contractual and permanent roles. They also offer a wide range of solutions and services that enhance the entire recruitment process.
The reason why people should go for professional hiring services rather than applying directly is because these services handle recruitment for many clients and thus they are quite experienced with the task. So you get exposure to more job opportunities with these services than otherwise.
Moreover, with the years of experiences these staffing services and job placement experts have sharpened their senses when it comes to choosing the right candidate for the job.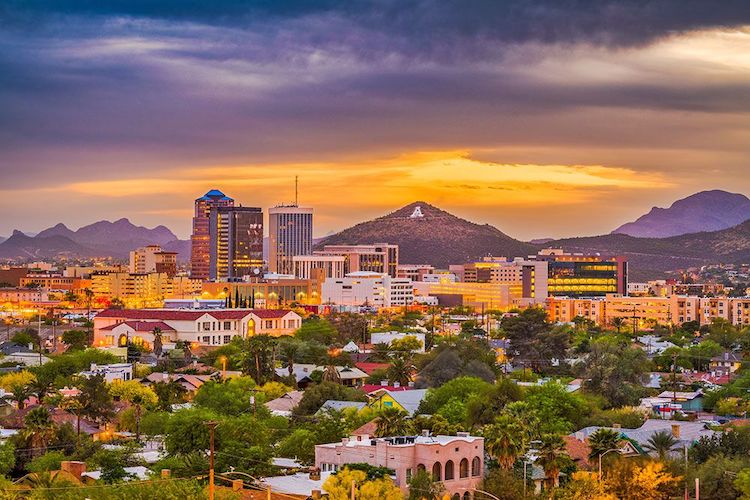 List of Job Placement Agencies / Recruitment Firms in Tucson, Arizona
Remedy Intelligent Staffing
5055 E Broadway Blvd #103, Tucson, AZ ‎
(520) 745-9696 ‎ · remedystaff.com
Volt Services Group
5255 E Williams Cir #5400, Tucson, AZ ‎
(520) 323-6903 ‎ · volt.com
Robert Half Finance & Accounting
5255 E Williams Cir #6800, Tucson, AZ ‎
(520) 584-3480 ‎ · roberthalffinance.com
Express Employment Professionals
1020 E Palmdale St #160, Tucson, AZ ‎
(520) 807-4800 ‎ · expresspros.com
Adecco
310 S Williams Blvd #175, Tucson, AZ ‎
(520) 748-9041 ‎ · adeccousa.com
Aerotek Staffing Agency
250 S Craycroft Rd #460, Tucson, AZ ‎
(520) 745-4700 ‎ · aerotek.com
Allstaff Services Inc
6400 E Grant Rd, Tucson, AZ ‎
(520) 296-1666 ‎ · allstaffaz.com
Computer Strategies Inc
5701 E Camino del Celador, Tucson, AZ ‎
(520) 577-7117 ‎ · computerstrategies.com
Productive Data Solutions
6377 E Tanque Verde Rd, Tucson, AZ ‎
(520) 616-2671 ‎ · pdsinc.com
Converges Recruiting
3760 N Commerce Dr, Tucson, AZ ‎
(520) 690-6631 ‎
VACO LLC
5151 E Broadway Blvd # 1600, Tucson, AZ ‎
(520) 445-6900 ‎ · vaco.com
Express Employment
6121 E Broadway Blvd, Tucson, AZ ‎
(520) 747-4200 ‎ · expresspros.com
Intermountain Staffing Resources
2900 E Broadway Blvd, Tucson, AZ ‎
Village On Broadway
(520) 318-9322 ‎ · intermountainstaffing.com
Arizona Placement Concepts
1722 N 3rd Ave, Tucson, AZ ‎
(520) 882-3710 ‎
Manpower
6373 E Tanque Verde Rd #150, Tucson, AZ ‎
(520) 886-8816 ‎ · localsite.manpower.com
Staffing Solutions
2949 E Grant Rd, Tucson, AZ ‎
(520) 881-3200 ‎ · staffingsolutions.com
Kelly Educational Staffing
3915 E Broadway Blvd #200, Tucson, AZ ‎
(520) 748-2681 ‎ · kellyeducationalstaffing.com
Employment Hotline
3210 E Fort Lowell Rd, Tucson, AZ ‎
(520) 795-1907 ‎
Advanced Resource Solutions
5515 E Grant Rd, Tucson, AZ ‎
(520) 615-7692 ‎ · advresourcesolutions.com
Wedco Employment Center
5055 E Broadway Blvd # C214 , Tucson, AZ 85711 ‎
(520) 584-8648 ‎ · wedco.net