Content Marketing experts are individuals who are skilled in researching and analyzing market data, trends and consumer insights and developing content accordingly that provides actionable advice. They can analyze ins and outs of content marketing specialist resume.
Companies hire content marketing specialists and at times full fledged content marketing teams headed by a content strategist and lead by a content marketing manager to increase profitability. Content marketing helps companies with three core functions, i.e.:
Increased sales
Cost savings
Increased loyal customers
Unlike other digital marketers, content marketers are more result-driven and so the payout is also really well. Beyond crafting content for marketing needs, content marketers also make sure that the content reaches a maximum targeted audience and a campaign drives real time as well as long term results.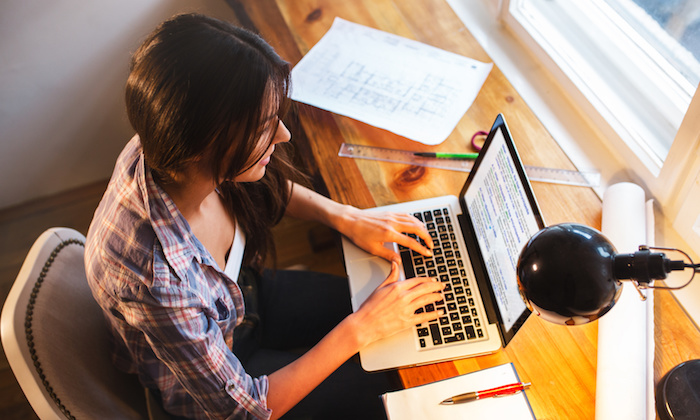 This article will discuss creating a winning content marketer's resume in detail.
Start with an Impressive Header
Your name as H1 heading, and an attention grabbing title under it makes a perfect header.
For instance;
Janice Hoffman
Enthusiast Content Marketer
The resume header is technically an excerpt of your resume, so a quick contact details (your email and phone number) right in the header is best. The resume header can be something like your business card!
You can mention the contact details at the end of the resume too and there you can add more stuff like your LinkedIn profile, Medium blog etc. But having quick contact details at the top under your name and title makes it easy for instant contact when the employer/hiring manager wants to take you onboard for a job interview.
State Your Career Objectives Clearly
Having career objectives mentioned prominently in your content marketer's resume is a great way to attract readers/reviewer's attention to discover more about you through the document. Ideally career objectives should be mentioned right below your name. You can simply put them under "Career Objectives" heading or name this section as "About Me".
Career objectives may vary person to person, and to discover your very own career objectives, list down all what you need to achieve through this career.
Sample Career Objectives for a Content Marketing Specialist Resume
Here are some sample career objectives for a content marketing specialist's resume.
Work with an organization where I can effectively utilize my skills as a content marketing professional, learn new skills and advance my career in the right direction.
Seeking a content marketing specialist role that will utilize my skills to grow a company to the next level.
Working with a company as a content marketing specialist to advance and implement new strategies for the company's success as well as my personal growth.
Include Your Work Experience as a Content Marketer
Work experience section is an essential part of your content marketer resume so it should be there right below your career objectives. Remember that this is the part of your resume the recruiter will care most about.
Some people just make a list of their previous content marketer responsibilities, which is not a good idea. You should rather quantify your resume with the details of your achievements while serving in these positions, i.e. mention how the previous organizations benefited from your skills and knowledge.
For instance, mention the tools you have used previously (i.e. Marketo, WordPress, Salesforce, Webex and Google Analytics), techniques (identifying content verticals, devising content strategy for multiple channels etc) that you have developed while working on certain projects, and % of newsletter subscribers or sales revenues increased with your content marketing campaigns.
Add Professional Skills in Your Content Marketer Resume
Second most important section after work experience is the "skills", as the recruiter would want to make sure you are equipped with the skills to do the job. Skills set keeps expanding as you grow your content marketing career, so when listing skills on your resume, make sure you list only the skills you are proficient in.
Never ever add the skills that you do not have. Being honest about your level of ability gives you an edge in the interview and allows you to grow new skills as per job requirements.
Following are some of the skills that an entry level content marketer must have:
Excellent writing skills.
Excellent communication, both verbal & written.
Excellent reading skills that allow you to review and edit content in limited time.
Great research skills (to ensure the authenticity of the content).
Basic SEO skills to optimize content for search engine ranking.
The ability to write quickly and persuasively when working with complex source material.
If you are experienced in doing the three tasks mentioned above, you're all set to become a successful content marketer. But if you already have served as an entry level content marketer and are looking to step up the ladder to become a content marketing specialist, you need to acquire some more key skills along with the above mentioned skills.
These are as follows:
Understanding of sales funnels.
Content planning.
Data analysis.
Advance SEO.
Thorough understanding of social media marketing and ability to develop marketing channel specific content marketing plans.
After serving as a content marketing specialist for some time and having hands-on experience in the industry, you may want to consider becoming a content marketing manager. Stepping up to the managerial level will require more daunting effort and parallel skills to counter the challenges of that level, i.e. project planning, team management, track employee productivity, motivate the team and a lot more. Other than the above skills, a content marketing manager will need the following additional skills and expertise.
Technical skills.
Extensive knowledge and deep understanding of different content verticals.
Industry knowledge.
Competitive analysis skills.
Market analysis skills.
Qualifications & Achievements to be Added to Content Marketer Resume
Though you do not necessarily need a formal degree to become a content marketer, having one is always a big plus and mentioning your most recent academic qualification in your resume makes a good impression.
You can also list your certifications and other qualifications in this section, i.e. content marketing specific courses, other digital marketing courses etc.
Moreover, listing your achievements and expertise that may complement your skills is also a great idea. Here are some examples.
Building an online community.
Creating multiple types of content, i.e. infographics, videos etc. using specific tools.
Proficiency with Google Analytics, social media analytics etc.
The Bottom Line
I hope with the above guidelines you can create a winning content marketer resume. Quantify your resume with the most relevant and important information required for content marketing job you want to apply for, and you'll surely be in the hiring managers' list of shortlisted candidates for the job interview.
You May Also Be Interested in
You may also like: