Glendale is a nearby suburb of the Downtown Phoenix area and is home to around 2,50,000 people. Until the late 1800's the area was just a desert and witnessed limited activity. However, with the opening of the Arizona Canal and construction of Beet Sugar Factory the economic activity in the area picked up at a great pace. These events brought a lot of immigrants and migrant settlers to the city. 
Some of the notable attractions of the city include Adobe Mountain Desert Park, Deer Valley Rock Art Centre and State Farm Stadium. The city also hosts many events including Glendale Chocolate Festival, Glendale Jazz and Blues Festival and Glendale Folk & Heritage Festival at different times during the year. Also, quite a few entertainment and sports venues of the Phoenix area are located in Glendale. The Gila River Arena of the city hosts many entertaining events and draws crowds from various other places.
Luke Air Force Base, Banner Health, Arrowhead Town Centre and Walmart are top employers of the city and collectively employ more than 12000 people. The organizations are spread across the city. Glendale is also a short commute for people who work in the greater Phoenix area.
The future job growth over the next ten years of Glendale is much higher than the US average. Also, the income tax of Glendale is lower than the US national average making this city a smart choice for people who are looking for a job change and recruitment agencies and employment services can be of great benefit.
Recruitment agencies in Glendale maintain a list of local job vacancies available in the area as well as a database of people seeking jobs and match both these lists. They help to identify, locate and assist in hiring employees for various organizations. As these agencies are able to pass information from organization to potential employees and vice-versa in a much shorter time, they are more convenient to use. 
Recruitment agencies also provide a wide range of services including resume writing and update, professional opinion, job profile matching, assistance with tough job interview questions, and many more. They appoint experts to assist you in preparing for various rounds of job interviews. These experts also conduct mock interviews with the job applicant and give valuable feedback.
As there are so many employment agencies to choose from, and you should have your resume with multiple agencies for better exposure. However, one may exercise caution before entrusting their future with an employment agency. It is advised you check the past records of the agency you are planning to work with and also read its customer reviews. Also, the cut throat competition in this field has made recruitment services affordable and very reasonable.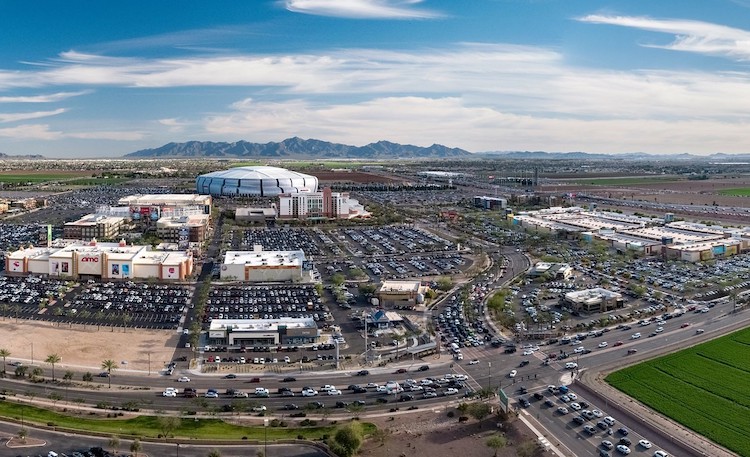 List of Recruitment / Employment Agencies & Hiring Firms in Glendale, Arizona
Allied Forces
4935 W Glendale Ave #3
Phone: +1 623-435-8665
Website: https://www.alliedforces.com/l
Elwood Staffing
8290 W Camelback Rd #107
Phone: +1 623-845-1300
Website: https://www.elwoodstaffing.com/
Express Employment Professionals
Peoria, AZ, United States
Phone: +1 623-889-2800
Website: https://www.expresspros.com/
All Quality Labor Inc
10040 N 43rd Ave Suite 2A
In Glendale Towne Center
Phone: +1 623-842-6171
Website: https://www.allqualitylaborinc.com/
MDT Personnel
5124 N 51st Ave
Phone: +1 623-435-0660
Solutions Staffing Glendale
5830 W Thunderbird Rd Suite B6
Phone: +1 480-573-0537
Website: http://www.solutionsstaffing.com/
Nesco Resource | Staffing Services
Avondale, AZ, United States
In Palm Desert Plaza
Phone: +1 623-236-2074
Website: https://nescoresource.com/
Nextaff
Phoenix, AZ, United States
In Smoke shop
Phone: +1 602-233-8733
Website: https://www.nextaff.com/
World Staffing USA
Peoria, AZ, United States
Phone: +1 877-564-5505
Website: http://world-staffing-usa.edan.io/
SURGE Staffing
Phoenix, AZ, United States
Phone: +1 602-900-8535
Website: https://surgestaffing.com/
Progilisys
5830 W Thunderbird Rd
Phone: +1 623-556-6814
Website: http://progilisys.com/
Aerotek
Phoenix, AZ, United States
Phone: +1 623-518-1400
Website: https://www.aerotek.com/
Allied Forces
Phoenix, AZ, United States
In Fry's Food And Drug
Phone: +1 623-866-1033
Website: https://www.alliedforces.com/
Roadrunner staffing
Phone: +1 602-918-4228
Website: https://roadrunner-staffing.business.site/
PrideStaff
Phoenix, AZ, United States
Phone: +1 480-546-8855
Website: https://www.pridestaff.com/phoenixmetroglendale/
Employment Service Department
Phoenix, AZ, United States
Phone: +1 623-247-3404
Website: https://www.phoenix.gov/hr/current-jobs/
Labor Systems
Phoenix, AZ, United States
In Fry's Food And Drug
Phone: +1 623-866-1033
Website: https://www.laborsystems.com/
PeopleReady
Phoenix, AZ, United States
Phone: +1 623-937-4070
Website: https://www.peopleready.com/
Valley Medical Staffing
Litchfield Park, AZ, United States
Phone: +1 925-297-6200
Website: https://www.vmstaffing.com/
ProLogistix
Avondale, AZ, United States
Phone: +1 602-442-9255
Website: https://www.prologistix.com/
Lyneer Staffing Solutions
Phoenix, AZ, United States
In Garden lakes Professional Plaza
Phone: +1 602-277-0042
Website: https://lyneer.com/
LaborMax Staffing – Phoenix (Anytime Labor – Arizona LLC)
Phoenix, AZ, United States
Phone: +1 602-682-7855
Website: https://www.labormax.net/
Randstad
Phoenix, AZ, United States
Phone: +1 602-627-5233
Website: https://www.randstadusa.com/
G D Barri Associates
Peoria, AZ, United States
Phone: +1 623-773-0410
Website: https://gdbarri.com/
Corporate job Bank Personnel Services
Avondale, AZ, United States
Phone: +1 623-209-7270
Website: https://corporatejobbank.com/