If you're looking for a part time job in your area, it's more likely that you are a teen, college student, stay at home mom, or a retiree. But, the need of part time jobs is not just limited to these profiles; even professionals who already have a job might need to make use of some extra hours. Learn ways for how to find jobs in your area.
Well, whatever is the case, you can find a lot of part time jobs online, however, online jobs and work from home opportunities may not be suitable for everyone, i.e. you may not have a skill or expertise needed for online jobs, you are interested in a job that requires physical presence, you want to interact with people in person, you are looking for a part time job that allows you to travel etc.
Local job search for part time position is a great way to get started. In order to better find local jobs, you must know that nature of part time job may be different than that of full time and so you may need to alter the search process.
Let's see how to find local jobs in your area efficiently: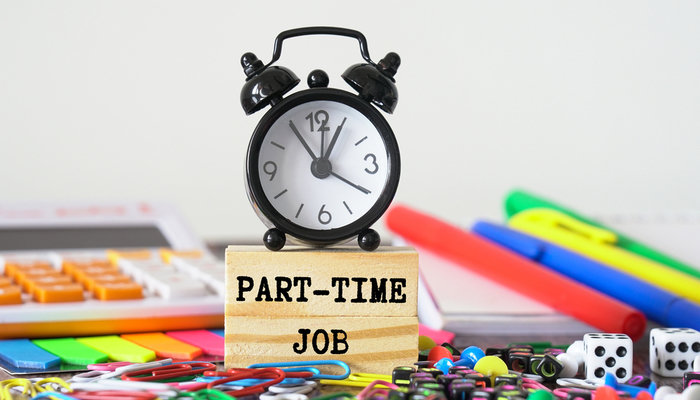 1- Offline Search (Apply in Person):
Depending on your country, the local job hunt dynamics may vary, but in here in US, applying in person is a great way to go, especially for the freshers looking for summer jobs or those looking for temporary placement. Believe me it works better than any other medium, you just need to do it rightly. And yes, the offline process works best for certain industries only, i.e. retail, hospitality, tourism and food in particular.
You must not use the same resume as you do for searching a full time job, rather prepare an alternative version of resume with substantial data, focusing your skills, abilities and experience; be precise and do not make it lengthy. Print multiple copies and get ready.
Having a bunch of resume copies, go to the local businesses, and drop your resume. While being on job hunt, you will notice many of them will have 'Help Needed' type of signs on windows. Drop your resume there for sure, else if you do not find any such sign, it's always good to step inside and inquire if they need someone or not!
2- Search Online:
Even the nature of job may not be online, a huge number of employers advertise these part time jobs online and these are mostly from the services industry. So in case if you are looking for part time job with well known businesses in your city/town do look into their website and social media for the available job openings.
Alternatively, if you are looking for data entry, writing, design & development or payroll type of job with a local business, opt for online search and do not go for the option mentioned above. Depending on your country, the job sites may differ and you can always find most of the job sites by searching 'jobs in 'your city.
Here are the top job sites in the US where you can find good part time jobs; both online and offline in nature. Some of these are international portals and may equally be effective in other regions.
3- Grow Your Network & Spread the Word
You'd surely share your resume with your friends and ask for a forward, if they happen to find an opportunity. But friends may not always have an opportunity in sight. So, it would be a wise step to have presence on professional networks like Linkedin and build your own network.
LinkedIn allows you to connect with people from all over the world, even with the free account. Search for targeted people and send them connection requests with a personalized note. You can filter your search for connections based your industry, location, skills, companies etc.
The bigger the network you grow, the better opportunities you can land.
4- Freelancing Jobs
The above two options can bring a lot of opportunities for non tech job hunters, however, if you are into tech, i.e. software, marketing, advertising, writing etc., or you are looking for work from home options, i.e. accounting, virtual assistant etc., better to look into the websites specific for freelancers.
Some of the most popular options are:
The Bottom Line
The process of part time job hunt is somehow similar to that of full time job search, however, it requires some quick moves. I hope the above ideas will be helpful for you in finding the right part time job near to you.