Are you studying or planning to study Anesthesia and looking to know what your job profile will look like? Or you may be a fresh grad looking to start career as an Anesthesiologist and want to create a resume with substance.
To create a resume that attracts attention, you are required to know the job function first, i.e. role and responsibilities, expectations, challenges and opportunities etc. Let's have a look at these step by step.
Roles & Responsibilities of an Anesthesiologist; The Job Profile
Well, an anesthesiologist is a highly skilled and specialist medical doctor who is responsible for patient's pain relief and care before, during, and after a surgery. Remember that the job of an anesthesiologist revolves around critical life functions and it requires extensive training under the supervision of senior Anesthesiologists before one is able to deal a case all by himself.
Anesthesiologists are trained to understand how different medications will interact with a patient's unique physiology. So, it's an anesthesiologist's responsibility to diagnose and treat any issues that may arise during surgery.
Anesthesiologists do not just work inside the operation room, but outside too, i.e. they can help treating patients suffering from pain due to chronic illness or injury.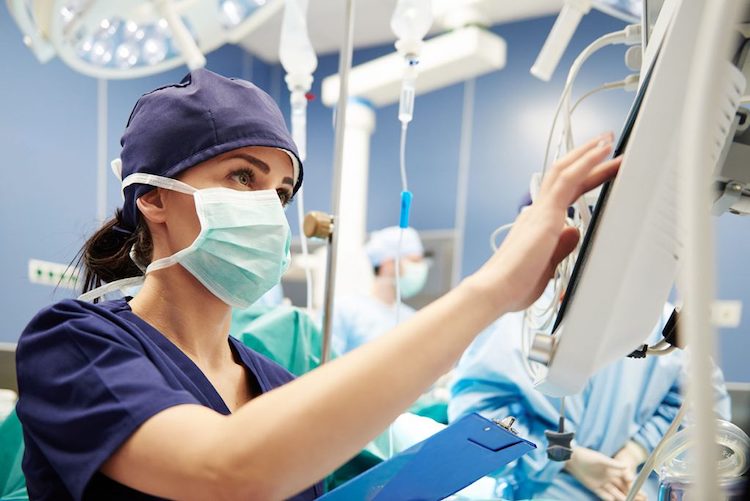 So, whether you are planning to become an Anesthesiologist or you have become one already, a quick overview of the job profile, roles and responsibilities, skills and abilities etc can be a great way to build and update your resume as you need it.
To boost the impact of your Anesthesiologist resume, do highlight the knowledge, skills and abilities required to work as a professional Anesthesiologist.
If this is your first experience in resume writing or this is to upgrade resume, you must bring together all skills required to work as Anesthesiologist, then analyze which skills and abilities you have. Include your best Anesthesiologist skills on resume together with the required qualifications for the position and your professional Anesthesiologist resume is ready.
Below is the list of all the skills needed for various Anesthesiologist jobs. Review the listed skills, abilities and required knowledge , recognize your expertise and enhance your resume instantly.
Knowledge
Knowledge of techniques needed to diagnose and treat human injuries, diseases, and deformities.
Complete know how of symptoms, treatment alternatives, drug properties and interactions, and preventive health-care measures.
Knowledge of plant and animal organisms, their tissues, cells, functions, interdependencies, and interactions with each other and the environment.
Knowledge of principles and procedure of customer and personal services.
Knowledge of human behavior and performance.
Written and verbal command over English Language.
Skills
Operating gauges, dials, or other indicators to make sure a machine is working properly.
Critical Thinking.
Understanding individual differences in ability, personality, and interests.
Psychological research methods; and the assessment and treatment of behavioral and affective disorders.
Abilities
Be able to identify problem sensitivity.
Be able to combine pieces of information to form general rules or conclusions
Be able to apply general rules to specific problems to produce answers that make sense.
Perfect in written and oral communication.