Are you looking for a career as a school teacher or teaching assistant at a college, university or a vocational training institution? No matter how amazing teacher you are, you have to get your resume speak on your behalf before even you get an interview call! Learn how to write a job winning teacher's resume.
So, get started with teaching yourself how to write resume for a teacher's job. This article will guide you through the detailed steps on where to start, what to include and what not to, how to fill up the information and how to make it a job winning resume.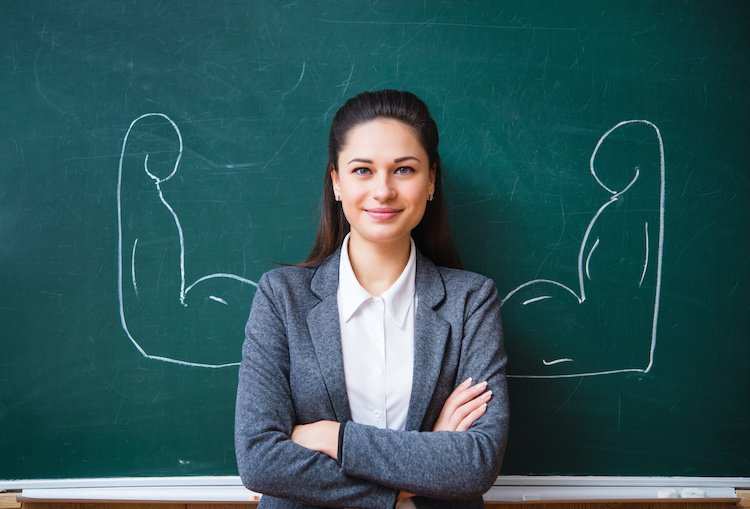 Career Objectives
It's always great to have your career objectives mentioned prominently on your resume and ideally you should have this section right below your name. You can also name this section as "About Me".
Now there can be literally hundreds of objectives depending on what you really want to achieve, i.e. develop professional teaching skills, utilize your passion to enlighten young minds, explore the deep insights of a particular subject, and so on.
This article lists a great deal of career objectives for teachers and you may find your inspiration from here.
Your Academic Qualification Matters Most
Your academic qualification as a teacher is the first and most important aspect employer wants to know about, so start with your qualification profile. Include the following points:
Mention your academic qualification or your educational credentials in a brief way, i.e. Bachelors of XXX from XYZ University, 2019.
Use bullet style to improve the readability.
Better is mention your highest level of degree first and then lower qualification.
Do include the list of professional certifications, i.e. B.Ed, Diploma is Special Education, Degree in Physical Education etc.
Skills to Be Mentioned in Teacher's Resume
This is probably the most crucial part of your resume, as it enlightens the employer about your potential. Fill this section with your abilities and expertise. It's always good to read the job description before sending out your resume to the employer. For instance you are an athletic trainer looking to serve as a PE teacher in a school or a college, knowing the job description will allow you to add up your skills set in the resume.
Following points should help you create an attention seeking skills profile:
Subjects you can teach best/the ones you've already experience in teaching.
Your skills as a teacher, i.e. classroom management, syllabus planning, activities based learning and so on.
Your key strengths as a teacher.
Leadership Skills
Compassion & Empathy
Effective Communication
How to Write Teaching Experience in Resume
You can either write your teaching experience as a bullet points or in paragraph form or a combination of both, however, what matters most is your storytelling!
For instance:
Teaching Assistant at XYZ Elementary School, Sept 2019 – July 2020

Responsible for assisting the FS1 teacher in a class of 16 students, ages 3-4, and helping in planning activities that stimulate growth in language, social, and motor skills. Communicate with parents on a regular basis, via daily diary, quarterly meetings, and phone conversations.
List all of the educational institutes where you have been working along with the timeline and the subjects taught there. In case if you do not have experience of teaching at an institution, you can mention your teaching practice details or any private tuitions if you have given.
And finally list your additional experience, i.e. your role as leading co curricular/sports/arts & crafts and other activities.
The Bottom Line
You can have a job winning resume if you develop your resume on the basis of above guidelines. And yes, you can change the order of details as it suits you most, i.e. you can put your experience at the top and them skills and then academic qualifications.
If still you feel like having an additional resource for help, do check out these resources for samples and templates of teacher's resume.
https://zety.com/blog/teacher-resume
https://resumegenius.com/resume-samples/teacher-resume-example