A career in science, technology, engineering, and mathematics (STEM) sets you up for lucrative earning potential and secure prospects in the job market for the long haul. Statistics indicate that the number of jobs in these fields will grow massively over the next decade. The salary levels are also higher compared to other occupations. The chances of success are high, both in terms of financial prospects and personal growth. It comes as no surprise that a large number of students are making a beeline for STEM career options these days so, let's explore 7 tips to gear yourself for a successful STEM career.
While building a career in the landscape is an attractive proposition, it isn't a mean feat. The subjects are challenging, and you can expect to struggle with the concepts as you study them. But the effort and hard work are worthwhile because they open incredible opportunities in the job landscape. Fortunately, you can gear up for a successful career by taking the right approach.
Here are some helpful tips from experts who have been there and worked their way up on the success ladder in the industry.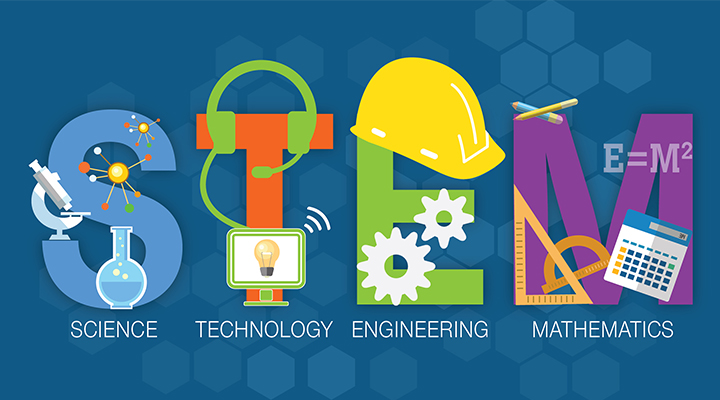 1- Understand Your Skills, Potential, and Aptitude
When it comes to studying science and mathematics with long-term career goals in mind, you have to understand your skill, potential, and aptitude. Jumping on the bandwagon isn't the best approach because you may end up dropping out sooner rather than later. Studying STEM requires passion and commitment that keep you going for years, particularly if you want to explore a career in engineering or technology.
The road is long, and formal education takes years to complete. Moreover, you will probably have to keep learning during your professional lifespan. Assessing your skill and aptitude is the first thing you must do even before you dive headfirst.
2- Start Early and Build a Solid Foundation
A STEM career isn't built in a couple of years, as it may happen with other fields like literature and social sciences. You may start studying these subjects when you reach college and still make a successful career with a few years of study. But things differ with STEM subjects as you will have to start early and build a solid foundation to consolidate a career in the landscape.
It requires years of hard work, right through high school, undergraduate college, and specialization. Your parents, teachers, and mentors have an equally vital role to play.
3- Go Beyond the Ordinary
With STEM learning, you need to think beyond the ordinary classroom education because it will not be enough to nurture a successful career. Consider joining additional courses to ramp up your skills and get extra practice. You can collaborate with a certified math instructor to go the extra mile with your initial training.
The best part is that you can find one online so that you never have to miss out on additional skills, even as schools and institutions are closed right now. A little more than regular studies can strengthen your core and set you up for success.
4- Anticipate a Steep Learning Curve
Whether you are a science and mathematics student or have already started your career in the industry, you can expect a steep learning curve for STEM roles. It means that education isn't going to be a one-time degree for you. It is an ongoing process, which starts with training as a new hire in an organization and continues as you take more programs over the years.
Professionals may even have to upgrade with new courses and degrees. It helps you keep pace with the evolving needs of the industry and stay relevant in the field. Even university students can take up internships and academic programs with industry collaborations to explore the field and gain hands-on experience.
5- Look for a Support Group
If you want to grow and thrive in the industry, you will need support at all times. It starts with your parents and teachers when you take the first steps towards learning STEM subjects. Finding a mentor genuinely interested in your growth can make things a lot easier.
It is equally important to have a peer support group in college and at work, because they understand your academic challenges better than no one else and help you explore opportunities for learning and career growth.
6- Stay Human
The most underrated aspect of STEM careers is the need to be human. Even as these subjects are all about logic and reasoning, you have to stay human to achieve success in the domain. It is best done by combining your academic skills such as empathy, creativity, and a solid understanding of social interaction.
Further, you cannot miss out on the significance of flexibility for solving complex problems, adapting to rapid changes, and thinking critically. No matter how smart Artificial Intelligence (AI) gets at problem-solving, it can never match the capabilities of the human brain.
7- Understand the Vision and Goals of Your Company
It is easy to go complacent about your career graph once you make it into the industry and get a high-income job opportunity. But sustenance and growth are equally big challenges for STEM professionals because the industry is highly competitive. The best way to do it is by understanding the vision and goals of your company.
If you plan to stay with the organization for the long haul, consider aligning your passions and interests with these goals. You will end up learning more and contributing to the company. Both matter a lot to building a successful career.
The Bottom Line
The journey of a STEM professional is a long and rigorous one. You will have to work hard right from the high school classes through the college and even as you navigate the industry as a professional. But all the hard work is rewarding because the career bundles up big salaries with the opportunities to learn constantly over the years. Even as the challenges appear hard to handle, following these pieces of advice can help you do it without much stress. Just take the plunge, and you will make it big in your dream role!