Did you know the employment of insurance agents, including health insurance agents, is forecast to grow 5 percent through the next decade? For context, this growth is bigger than the national average for all occupations. So, if you are interested in starting a career in this field and looking to know how to become a health insurance agent, you are all set for a highly rewarding career path.
If you're looking to become a health insurance agent, you've made a smart career decision. There are plenty of employment opportunities, fueled by the increasing demand for health insurance from an aging boomer generation in America.
But what does it take to become a health insurance agent?
In this article, we're taking a look at the job description of a health insurance agent, as well as the typical educational requirements, and everything in-between to answer the question, "how to become a health insurance agent".
Let's get into it!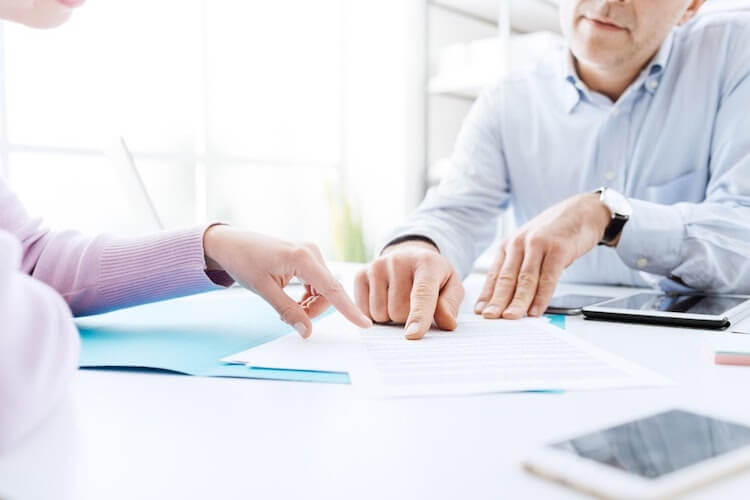 What Does the Work of a Health Insurance Agent Involve?
The first step to becoming a health insurance agent is to develop a good understanding of what this professional does on a day-to-day basis. With this information, you'll be in a better position to establish whether this is indeed the right job for you.
The primary role of a health insurance agent is to sell health insurance policies offered by health insurance companies.
Like most sales jobs, this job involves interacting with people who're looking to buy health insurance. You will listen to their needs and help them choose the right health plan for their needs.
Most health insurance agents work for health insurance carriers. In this case, you can only sell the health plans offered by your employer.
However, there are insurance agents who work in independent insurance agencies. In this environment, you'll help your clients choose from health plans offered by various health insurance carriers.
As a health insurance agent, expect to work regular hours, 9 to 5. You'll do most of your job in an office environment, but expect the job to include some travel because you might need to go and see clients in their offices or homes.
The Educational Requirements for Becoming a Health Insurance Agent
The educational path to becoming a health insurance agent will vary depending on your state – or the state where you want to practice. The thing is you must obtain a health insurance agent license. All states have this requirement.
However, the requirements for getting a health insurance agent differ. Some states will have you take a licensing exam and as long as you ace it and meet other requirements, such as passing a background check, you'll obtain the license.
In other states, you have to complete a pre-licensing program before you can sit the licensing exam.
Either way, it's important to take an insurance course after obtaining your high school diploma or its equivalent. An insurance course will equip you with foundational knowledge in insurance. You'll learn about the various types of health insurance, such as:
Affordable Care Act
Family health insurance
Long-term care insurance
Individual health insurance
Indemnity plans
Medicare supplements
Disability income.
After completing the course, which can be an associate degree or even a bachelor's degree, you'll be ready to apply to your state's licensing program. You'll be confident of acing the exams and getting the license.
Nurture the Skills Required to Be a Successful Health Insurance Agent
Acquiring the relevant professional knowledge before seeking a health insurance agent license is a good place to start, but that's not adequate. You also need to develop the right occupational skills.
At the end of the day, this is a sales job. You must have the skills to sell health plans; otherwise, you'll struggle on the job. Bearing in mind that most sales jobs in insurance are commission-based, if you're unable to sell effectively, your income will be on the line.
It is mention worthy, you need superb communication skills. The job involves listening to clients, understanding their needs, and answering their questions. Without strong communication skills, you will struggle to build and maintain client relationships. A picky client can easily be turned off if they don't like how you communicate.
Often, you'll need to make cold calls. The success of your calls will largely depend on your communication skills, but there are also calling scripts for you to use.
You need keen attention to detail.
This job involves processing a vast amount of information. You'll be filling lots of paperwork, which you need to do accurately. You should be able to catch small errors and make corrections.
As a health insurance agent, you got to have great initiative and self-drive. Your livelihood depends on your sales. You need to be able to self-motivate even when the going gets tough.
How to Find Employment
Once you're licensed, the next step is to find a job.
You already know that the demand for insurance agents is better than the national average, but this doesn't necessarily mean you'll walk right into a job. You must know how to find employment.
Health insurance companies, as well as general insurance firms with health insurance departments, are the primary employers of health insurance agents. Independent agencies are also major employers.
Most employers hire through recruitment agencies, so prioritize sending your resume to recruitment agencies, especially those that specialize in filing insurance jobs. Keep an eye for job opportunities on LinkedIn and you can also apply directly to the companies you'd like to work for.
Follow Your Dream and Become a Health Insurance Agent
Now you know how to become a health insurance agent and understand that becoming a health insurance agent is a rewarding job and some can be a high paying jobs too; you have the potential to pull in a six-figure income, depending on how good you're at selling health plans. With this guide, you now know what it takes to prepare for the job adequately.
All the best in your journey and keep reading our blog for more career advice.
You May Also Like