Being talkative might not be a much-appreciated trait, but when it comes to finding a job, you can potentially get a highly rewarding career if you're an extrovert. Yes, there're many jobs in the market that require you to be talkative, sociable, action-oriented, enthusiastic, friendly, and out-going. Conversely, some of them are really the best jobs for extroverts and outgoing individuals because they don't just let you be yourself, but also pay well and are high in demand.
Keep in mind the being extrovert can be a great quality besides being skillful and talented, and there are various highest paying jobs without a degree, but if you lack skills and talent, you need to rethink your career goals and acquire the required skills and expertise.
So, if you are an extrovert who loves to talk about useful stuff, i.e. new researches, concepts & ideas, and anything that contributes to identifying new ideas, creating new strategies, trying new methods, innovations, inventions, how the business landscape is changing, etc., this article is for you. By the end of this article, you will know the ten best jobs for extroverts and outgoing professionals.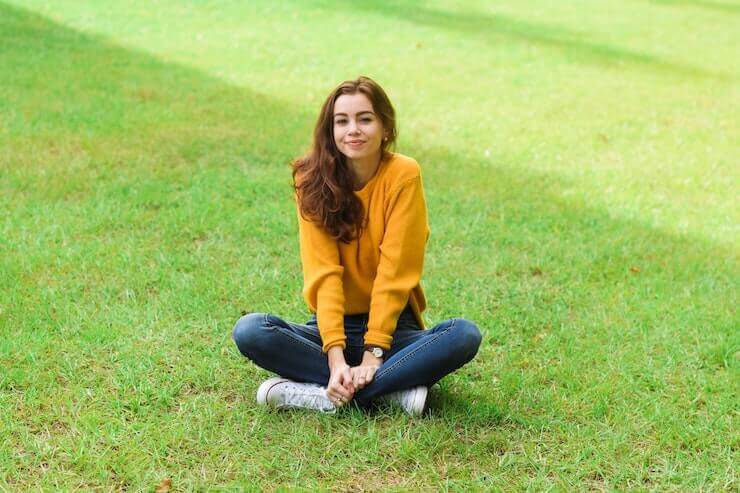 Top Ten Careers & Best Jobs for Extroverts
Let's explore the list of top careers and best jobs for extroverts and see what might attract your attention. Consider the fact that besides job opportunities in the public and private sector there's a huge scope in entrepreneurship. Let's check out what are the options!
1- Public Relations Officer
Being an extrovert, you naturally have great communication skills, and if you do not have them, you can acquire these skills with minimal effort in a short period of time. With great communication skills, a Public Relations career would be the best career option.
In order to succeed in your career, you must know how to communicate better during crises and controversies, and of course, you can learn it quickly either through experience or signing up for an online course.
Related Reading
What Does a Communication Specialist Do?
2- Sales Officer
Sales is another great career among the list of best jobs for extroverts, and the best part is it has even greater growth potential than you can think of. When you know how to talk to people in a way that you can make them follow you, certainly you can be great at sales!
Related Readings
How to Build a Successful Career Selling Insurance
How to Become a Health Insurance Agent
How to Become a Real Estate Agent
3- News Reporter/Anchor
Although news reporting requires hectic fieldwork along with talking nicely, it has great potential and you can grow to become an anchor. On the other hand, when love to meet celebs and other high-profile public figures, you might want to start your own social media channel or work with multiple channels.
4- Social Media Influencer
In today's world, every other person wants to become a social media influencer, and it is certainly a great career and among the best jobs for extroverts out there. However, you must understand that to become a social media influencer, you need a lot more skills and expertise than just being an extrovert, i.e. video making and editing, content strategy, social media management, brand collaboration, etc.
Related Reading
How to Become a Social Media Manager
5- Customer Services
Customer service is probably the most underrated job, however, it is still one of the best jobs for extroverts. The most common misconception about the job is that you'll have to talk to people of all kinds and all of them might not sound good enough, and many times they can be intolerable too, and you get stressed and lose self-respect.
The truth is, interacting with people of all kinds allows you to learn a great deal of persona, and with a few years in the industry, you develop knowledge and expertise that can be a game-changer for the industry.
Think of choosing a CSR career, but make sure, your stamina stands healthier than your communication skills!
6- Teacher/Professor
It's no doubt one of the best jobs for extroverts, and a great profession for highly knowledgeable people. If you are someone who has the ability to transfer knowledge and information to others in an interactive and fun way, you are surely the best teacher.
7- Student Counselor
Using your communication skills to help out confused individuals with their studies and career path would be another great option. Moreover, Career counseling and coaching are among the best jobs for extroverts and the growth potential is unlimited.
Related Readings
How to Write a Job Winning Teacher's Resume
8- Beauty Industry Professional
You'll require training for particular domains along with your communication skills, and once acquired you can do great business. Interestingly, the best thing about this field is that you won't need any high costs for setup!
9- Healthcare Professionals
Being a nurse, physiotherapist, or doctor definitely requires you to talk to people on a massive scale. But in order to succeed in your career, you need tough training and academic schedules too!
Related Readings
How to Become a Certified Caregiver
High Paying Medical Jobs with Little Schooling
Become a Medical Administrative Assistant Online
How to Become an Occupational Therapist
How to Become a Dental Hygienist
10- HR Professional
Almost every other organization needs someone to handle their employees and on a daily basis, and who else can be the best meditator than an extrovert. So, surely this is one of the best jobs for extroverts, however, you need to learn a lot of people management skills and acquire legal knowledge to do justice with the job.
Summing up the Best Jobs for Extroverts & Outgoing Individuals
Honestly, there are more job options and careers for extroverts than you can think of, however, the above-listed ten are the best jobs for extroverts that are in high demand. Be yourself, and you will find more options that best suit your unique personality.
You May Also Like