Data science, machine learning, MLops, data engineering, and other data frontiers are all advancing at a steady and rapid rate.
Larger companies like Microsoft, Amazon, Databricks, and Google define the future of data science and push innovation in the discipline. 
Because of the paradigm shift, it makes sense to become certified with one of these major players and familiarize yourself with their product offerings. This article explains about; what is the dp 900 and if it is good for your career.
What ts the DP 900?
The Microsoft Certification: Azure Data Fundamentals credential requires passing the DP-900 exam. The DP-900 certification course covers the fundamentals of using Microsoft Azure's data management and planning solutions.
Azure is Microsoft's cloud platform, which includes over 200 products and services. While data storage and processing are only a tiny part of Azure's series of actions, the DP-900 demonstrates a novice's command of them.
There are various certifications available after the DP-900 that allow you to direct your future.
Related Reading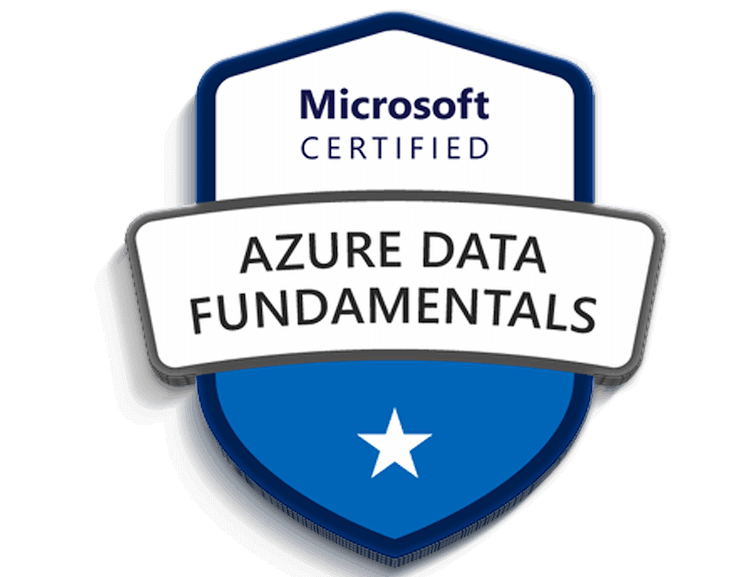 Exam Format for Microsoft Azure DP-900
The Microsoft Azure Data Platform DP-900 certification exam verifies that applicants have a solid understanding of the basic data concepts needed to create sustainable and dependable cloud applications using Microsoft Azure.
Applicants must understand the differences between relational and non-relational data, as well as the various types of data stores.
What Is the Best Way to Study for The Microsoft Azure DP-900 Exam?
The Microsoft Azure Data Platform 900 certification exam assesses your ability to create an effective data platform, complete with implementation and operation.
It also aims to see how well you know Microsoft Azure's most recent solutions. We may conclude from the exam syllabus and methodology that achieving the certification will necessitate hard work and strategy.
Selecting natural resources is a crucial step. As a result, to make your job easier, we've compiled a list of resources that you can use to prepare for the exam.
Microsoft Azure DP-900 Learning Resources
● Instructor-led training is a common learning model. These classes provide a hands-on approach to teaching and learning. All your questions will be answered by instructors who have years of expertise in their subject.
● The Microsoft Learning Platform is a multimodal learning platform that gives you the tools you need to learn anything you want, whenever you want. It offers everything from top-notch classroom work to digital training, free training via MOOCs, and digital connectivity to a business expert in Azure.
● Microsoft Documentation offers a vast amount of material organized into courses and modules. The DP-900 courses include a variety of topics in which you can learn about Microsoft products and technology. It also features several subcategories that contain programming material, tutorials, examples, and instructions.
What Kind of Person Should Take the DP-900?
The DP-900 is a data fundamentals exam for beginners. The DP-900 is best suited for junior IT professionals who work with data.
If you're looking to establish a portfolio of career-defining certificates, this is the right choice for you. Data-related professionals who are further along in their careers are also good prospects.
Is It Worth It?
The exam costs around Rs.4,500, and few companies require certification during the hiring process.
The question is whether it's worth paying for, and is it worthwhile to give up weekends? The answer is yes because, while one may be a machine learning guru or a python wizard, the inner workings of Azure are unique to Azure.
Many of the approaches used to increase performance are Azure-specific.
On Azure, for example, many operations are automated — the automl module produces models with just one line of code, and hyper-parameter tuning requires only one line of code. No coding ML is another drag-and-drop tool that makes creating models a breeze.
The DP-900 will demonstrate your ability to navigate Azure's features if you're just a data analyst, junior data engineer, database administrator, or developer.
The DP-900 is an excellent place to start if you ever need to demonstrate your proficiency with Microsoft data management and visualization products.
Conclusion
Passing the DP-900 is a specific milestone in your certification journey, regardless of whether you're new to your database administration position or have worked as a data engineer for several years.
You can make use of the Microsoft courses available to prepare for your DP 900 exam.
Do check these interesting articles that may help you make the right career choice at the right time.
You May Also Like