There's a reason why there are nearly a quarter of a million physical therapists found in the United States. Every day thousands of individuals rely on these professionals to help people diagnose and treat a variety of different conditions and injuries.
If you're thinking about a career in physical therapy, then odds are that you have a lot of questions. For example, what types of skills does a physical therapist need? And what does someone need to do to become one?
If you want to learn the answer to these questions, and more, then you're in the right place. In this article, you will learn everything you need to know about a career in physical therapy. That way, you can decide if it's the right job for you.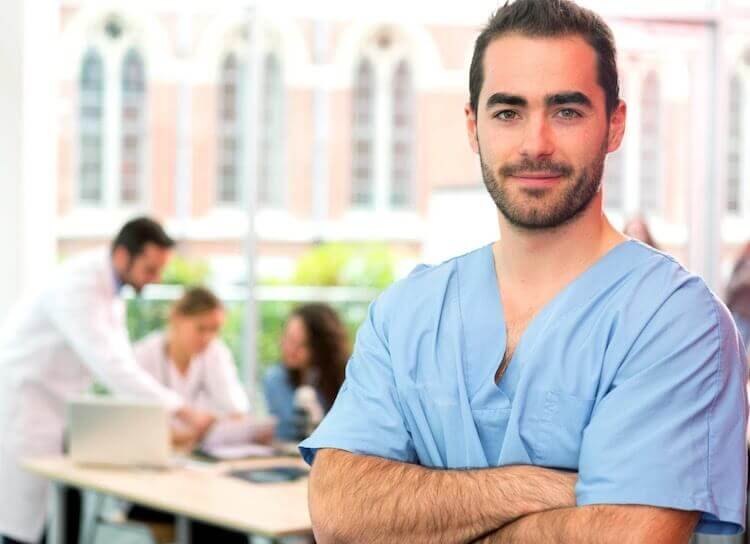 What Does a Physical Therapist Do?
Physical therapists are responsible for diagnosing and treating a variety of conditions that cause limited mobility, pain, and functional impairments. These conditions can be caused by a variety of things, like injuries, diseases, and illnesses.
Ultimately, the goal is to figure out what's causing the problem with the patient. From there, they will develop a care plan or treatment option that's tailored toward the needs of the individual.
No two treatment plans look the same. However, they often involve a combination of exercises, special equipment, and stretching techniques. In addition, other therapeutic devices are used, like ultrasound, electrotherapy, and hydrotherapy.
At the end of the day, a physical therapist is trying to improve the quality of life. And, while this can look different for everyone, it usually involves restoring function to the problem area and preventing any further problems.
What Types of Skills Does a Physical Therapist Need?
Some certain skills and traits will benefit budding physical therapists. First, you should be active. This profession requires you to spend hours on your feet. In addition, you will usually also be teaching exercises by using weights and fitness devices.
In addition to this, you will also need excellent communication skills. Physical therapy involves talking to your patients to figure out what is causing their problem. In addition to diagnostic work, this also involves patience.
Finally, a physical therapist must be willing to learn. This profession requires you to memorize textbooks worth of information related to conditions, treatment methods, and diagnostic tricks.
What Type of Education Do do You Need?
Now that we know about what is a physical therapist entails, let's see what it takes to become one. We'll start with the education portion. To become a physical therapist you will need a doctorate in physical therapy (or DPT).
But, before you can get this you will first need a bachelor's degree. The specific major you choose isn't that important. However, most DPT programs will require you to have completed classes in biology, chemistry, anatomy, and physiology.
Once you finish your bachelor's degree, then you can begin pursuing your DPT. Keep in mind that to be legitimate you must study at an intuition that's found on the Commission on Accreditation in Physical Therapy Education.
You will learn a variety of things when pursuing a DPT. Some common areas include:
Neuroscience
Anatomy
Health and wellness promotion
Diagnostic method
Assessment techniques
Treatment options for disorders and diseases
If you want to work in specialty areas of physical therapy, like women's health or sports therapy, then you will need additional courses. Also, keep in mind that you can work in the physical therapy industry without a DPT.
But, the highest level you can go to is a physical therapy assistant.
What Type of Certification and Licensure Do You Need?
You might think that once you complete your DPT degree that you're ready to be a physical therapist. However, this isn't true. Before you can do this your first need to complete the national physical therapy examination (or NPTE).
This is a two hundred fifty-question test administered by the Federation of State Boards of Physical Therapy (or FSBPT). These questions are divided into five sections and you have five hours to complete them.
Passing this exam can be difficult, so it requires a lot of studying. The good news is that there are a variety of NPTE tutors that can help you. However, even after you pass the NPTE you're still not ready to be a physical therapist.
The last step is to complete licensure that's required in their states. Each state requires different things for this. However, most of them will want you to take a jurisprudence exam to get it.
This exam proves that you understand local laws and rules. You will also go through a background check and proof of insurance.
Physical Therapist Job Outlook
So, you've gone through all the hurdles to become a physical therapist. So, how hard is it to find a job? The good news is that it's not too hard. There's a huge demand for qualified physical therapists.
And, this is only expected to increase. The BLS predicts the job outlook for physical therapists to increase by as much as 21% over the next ten years. And, the pay is good too.
The median pay for this profession is $91,010 per year. So, you can expect both a good salary and job security.
Want to Learn More? Keep Reading
We hope this article helped you learn more about what a career in physical therapy looks like. As you can see, it takes a lot of effort to become a physical therapist.
However, with that effort comes a good-paying job with a promising outlook and a lot of satisfaction. So, while it might not be for everyone, it's worth pursuing if you're interested enough in it.
Did you enjoy this article? If the answer is yes, then you're in the right place. Keep exploring the below-listed articles that you're sure to love.
How to become an Occupational Therapist
How to Become a Dental Hygienist
How to Become a Certified Caregiver
How to Become a Corporate Nurse
You May Also Like