Some people were already doing work from home jobs long before the COVID-19 pandemic hit. But there are even more remote work opportunities out there in the world in the aftermath of it.
Would you be interested in WFH from now on? If so, you should find out which working from home jobs might be available to you. You should also make sure that you're going to be cut out to WFH as you move forward.
Today, we're going to take a closer look at some of the work-from-home jobs that you might be able to secure if you're interested in doing it. You should look into landing one of them—or maybe even more than one of them if you're so inclined!—so that you can start living the WFH life.
Here is the ultimate guide to working from home jobs.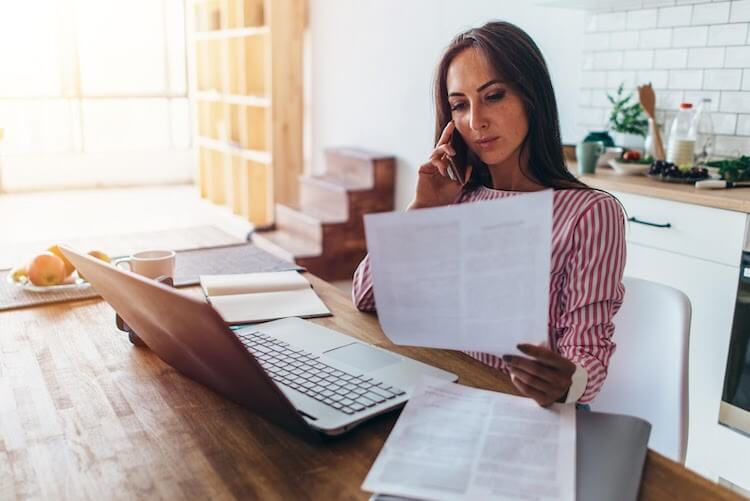 Customer Service Representative
It's extremely important for businesses to provide customers with the best customer service possible. It's why so many companies have dedicated customer service departments set up.
But it's worth noting that many companies have started to allow their customer service representatives to work remotely. As long as they have a laptop and a phone at home, they can take calls from customers and provide the same kind of customer service that they would in an office.
If you enjoy speaking with other people and helping them with any problems they might be having, then you might have what it takes to WFH as a customer service representative. It's one of the best work-from-home jobs available these days.
Data Entry Specialist
Would you like to land one of the working-from-home jobs that aren't going to have you on the phone all day long talking to your company's customers and answering their many questions? Then you might want to skip applying for customer service jobs and attempt to become a data entry specialist instead.
Not to mention, there are a lot of companies that hire people to take information and input it into their systems. This can be very time-consuming and tedious work, but it's also pretty easy and straightforward and won't have you talking to other people all day.
Plus, you aren't going to need very much to work as a data entry specialist. You'll only need to be able to get your hands on a reliable laptop and a quick internet connection to work in this field.
Virtual Assistant
People have been hiring assistants to help them for years now. They bring these assistants on board to do everything from answering their phones to scheduling meetings for them.
But as more and more people have begun to WFH, they've also started to hire virtual assistants as opposed to assistants who work in the same office as them. These virtual assistants will often do the same jobs that they've always done. They'll just do them from the comfort of their own homes instead of in offices.
If you don't mind doing a lot of grunt work day in and day out, you might be the perfect person to work as a virtual assistant. There are always people looking for hard-working virtual assistants who can make their lives a little bit easier.
Copywriter
Is writing your passion? If so, you're going to find that there will be no shortage of working from home jobs available for you. There is a huge need for writers of all kinds in this day and age.
It is noteworthy, some of these writers specialize in creating SEO content for small business websites. Others spend most of their time putting together press releases for companies.
No matter what you enjoy writing about, there is a good chance that you can find copyrighting positions that companies are trying to fill. You can join all of the other digital nomads out there by tossing your hat into the ring and landing a WFH job with one of them.
Just make sure that you have a laptop that you can use to get all your writing done. You should get more information on a laptop that would be great for copywriters here.
Related Reading
How to Start Freelance Writing with No Experience
Transcriber
Are you able to type a ridiculous number of words per minute? You might be able to use this to your advantage by finding WFH work as a transcriber.
Transcribers are responsible for taking audio that has been recorded by a voice recorder and typing out everything found on it. They have to be very diligent and detailed in order to do their jobs.
Working as a transcriber is a little bit like working as a data entry specialist in that it can get to be tedious at times. But you won't have to worry about working with others while you're doing it, and you'll also have the freedom to start and stop this job whenever you want as long as you're able to hit your deadlines.
Additionally, you should be able to transcribe files from pretty much anywhere in the world even if you don't have an internet connection at times. This makes it an appealing job for those who want to be able to get work done on their own terms.
Graphic Designer
Just like there is always a big demand for copywriters of all kinds, there is also typically a big demand for graphic designers throughout the country. Companies hire graphic designers to help them:
Create logos
Map out their websites
Put together marketing materials
If you have some graphic design experience and some graphic design examples that you can provide, you should be able to drum up some interest in your graphic design services. And as long as you can do great work for companies, they won't care if you're working in their office or at home when you're designing things for them.
Online Tutor
In order to serve as an online tutor, you're usually going to need to have some experience in the education field. Or at the very least, you're going to need to have a college degree that proves you got a good education yourself.
If you can check these boxes, you shouldn't have a ton of trouble tracking down online tutoring jobs. Parents are always looking for good online tutors for their kids, and even some college students have started to utilize online tutoring services to their advantage.
As an online tutor, you'll spend most of your time video-chatting with those who need help in a particular subject. You might want to try to find a specific subject that you can specialize in so that you're able to provide the best services possible for students.
In addition to that, working as an online tutor can be a surprisingly lucrative side hustle or even a main career if you play your cards right. You should be able to make a decent amount of money for your time, and you'll also get the satisfaction of knowing that you're helping others in the process.
Survey Taker
We're going, to be honest with you: You're most likely not going to be able to get rich by sitting at home and taking surveys all day. Despite what some survey companies might try to tell you, taking surveys isn't going to be one of the most profitable work-from-home jobs.
But that doesn't mean that you can't make a few extra bucks each week by taking surveys for these companies. Even though they might not pay much per survey, you should be able to find enough surveys to keep yourself busy and to keep the money coming in.
If nothing else, it would be worth doing some surveys in between all of the other WFH work that you'll be taking on. Over time, the money that you make from these surveys should start to add up and put your bank account into a much better position.
Start Applying for These Working From Home Jobs Today
The idea of working from home used to be a pipe dream for a lot of people. They didn't think that there was going to be any way that they could make a living by working from home jobs.
But guess what? That pipe dream has turned into a reality for many people! There are more people working from home these days than at any other point.
If you want to get in on the action, try to find some of the work-from-home jobs listed here. They'll help to put you on the right path as you aim to make WFH a part of your normal routine.
Would you like to read more informative articles about working from home jobs? Find them by browsing through the rest of our blog.
You May Also Like