Hosting a profitable webinar is one great marketing strategy to introduce get sales. If you are a digital marketer, business consultant, educator, or any other industry expert, you can use webinars as a great marketing strategy.
A webinar gives businesses the opportunities to establish their brand, talk about their pain points, and promote their products. But if you want successful webinar sales funnels that really make money, you need to know the right strategies.
In this article, you'll learn the ultimate marketing guide to making profitable webinars that will give you sales and leads.
Can Webinar Really Help Your Business?
While there are other ways to promote your business, hosting webinars is one of the most cost-effective methods. So, yes, webinars can possibly help your business. You can use this marketing strategy to connect to your target market and interact with them wherever they are.
If you are able to do that, you also get the chance to introduce your business and make them avail of your product or service. However, webinars will only help you achieve your goals if you promote and manage them successfully.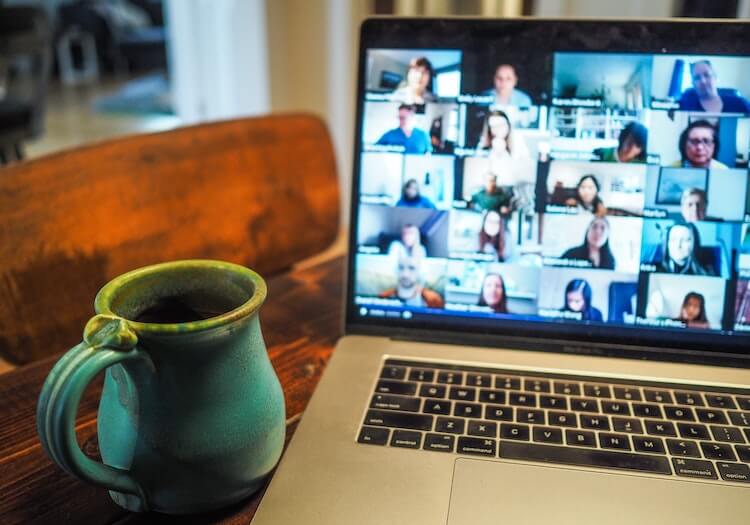 How To Create Profitable Webinars
Before a webinar sales funnel can help you with lead generation or sales boost, you first need to know the proper way of conducting a webinar to make it profitable. Below, you'll find out how you can do that.
Choose a Webinar Content
If you are about to host your first webinar, it can be a little challenging to boost your attendees. You'll need the right tactics to have many webinar attendees. Fortunately, there's a way to work on that and reach out to the audience you are targeting. The first step is choosing an interesting webinar topic.
Of course, good content can catch the interest of people. So, you have to make a topic that will make people want to participate in your webinar and provide them something useful. You can also consider providing online courses that will benefit the people who will attend your webinar.
Pick the Right Webinar Platform
Many webinar platforms are available for those who want to use webinars for their business. But you have to keep in mind that you need to pick the appropriate one for you. For instance, if you are going live, you can use Zoom or other video conference tools. There are also all-in-one tools you can use that will allow you to host a live, pre-recorded, or even hybrid webinar like Webinar Ninja.
Invite a Guest Speaker
Hosting a webinar on your own or with your staff can work nicely. But if you want to boost your audience attendance, it can significantly help if you invite a guest speaker that is influential to many people. It will give you a great opportunity to increase your webinar attendees and get more qualified leads.
Aside from that, a credible guest speaker will increase the value of your entire webinar. When there is another significant person who will participate in your webinar, people will be more interested in what you will be presenting.
Promote On Social Media
Once you are certain about the webinar topic you will present, the next crucial step to creating a profitable webinar is promoting it on social media. Many individuals spend time on social networks today. So, it would be wise to take advantage of that to let your target audience know about your upcoming webinar.
You can use different social networking platforms like your LinkedIn network, Facebook page, or Instagram account to give details about your webinar to your followers. You have to make your post catchy and include if you will be inviting a well-known guest speaker to encourage people to participate.
Send Email Reminders
People have different responsibilities in their lives, and most of them might even have hectic schedules. For this reason, it's essential that you send email reminders to keep them reminded about your webinar that they might want to participate in. It would be great if you can send about two emails – a day before your event and an hour before it.
Create an Attractive Call to Action Button
Your call to action (CTA) button is one that will allow your attendees to finally accept your offer. Thus, you have to prepare for it before hosting your actual webinar. Just make sure it is well-written and attractive enough to catch the eyes of your audience. This way, you don't have to add another sales pitch line to convince your attendees to get your product or service.
Provide a Quality Video for Your Webinar Sales Funnel
Another crucial part of your webinar sales funnel is the video you will be presenting. If you are going to host a pre-recorded or hybrid one, you have to complete the video before you publish it. You need to ensure that the content and presentation of your topic are perfect and edit your clips properly.
On the other hand, if you are going for a live webinar, make sure that your set-up is complete before your scheduled webinar event. Plus, create a test to check if there are any technical malfunctions and ensure you provide your audience a quality video that will give you a profit.
You May Also Like