Today Malta has a highly industrialized, service based economy which is classified as an advanced economy by the International Monetary Fund and Malta's financial services industry has been one of the main driving forces behind Malta's economic success over the last decade. Check out 5 highly paying finance jobs in Malta.
The innovation driven economy, full EU membership and strategic location of Malta is attracting more and more businesses to establish a presence in the country which is creating more job opportunities for locals as well as for those who want to relocate to Malta.
With a lot of financial services companies already operational in the country, there's a great deal of opportunities in the sector. Hedge funds to insurance distributors, fund managers, credit institutions, forex operators and investment services providers are looking for individuals in various roles and capacities.
This article will outline the five most important and highly paying finance jobs in Malta. Let's have a look: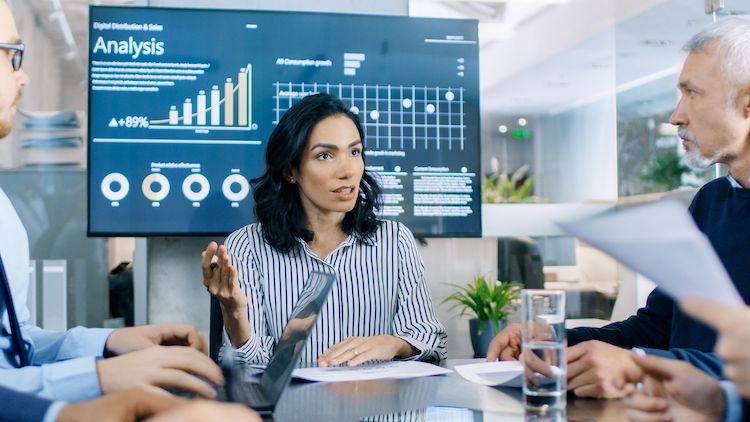 1- Finance Manager
Finance Manager is probably one of the most popular positions almost every other company wants to be filled by an efficient, knowledgeable and experienced individual.
The role of a Finance Manager is generally to manage overall accounting records, ensure compliance with laws and regulations, prepare management accounts, lead the auditing processes of the company, and ensure accuracy of financial information. However, the exact job description may vary from organization to organization.
A post graduate degree in Finance or ACCA qualification is generally required for finance managers, however what decides your pay is your experience and skills.
You must be someone with can-do attitude, analytical & problem solving skills, and have ability to work independently as well as in teams.
2- Finance Consultant
Finance consultants are normally required by firms dealing with high end clients. The job of these professionals is to use their knowledge about financial markets on a functional business level and help the customers with profitable solutions, i.e. guiding them to overcome challenges and maintain specific areas.
ACCA or similar qualification is a big plus, but some individuals can be market experts without certification even if they have an in-depth knowledge of accounting concepts, budgeting etc. So, the expected salary totally depends on your experience, knowledge and how profitable you can be for a company.
3- Finance Analyst
A Finance analyst may work independently or report to a Finance Manager and the role requires knowledge and hands on experience of general accounting, financial reporting and account management.
A lot of companies prefer hiring Finance Analysts with at least 3 years of experience, but as new businesses are emerging every day, many startups are comfortable hiring an entry level candidate. So if you are a beginner, you can take such an opportunity that transforms a highly demanded finance professional in a year or two.
You can become a Finance Analyst with a Bachelor degree in Accounting, Banking, Finance or similar from a recognized institution.
4- Inventory Controller
Malta being a highly industrialized economy hosts a great deal of manufacturing businesses, and almost all of them require one or more inventory controllers at some stage.
You may work independently or required to report to a Financial Controller. The responsibilities include efficient cash management and monthly cash flow forecasting.
A formal finance or accounting degree is a big plus, but not mandatory in many cases. However, one should have excellent analytical skills and basic knowledge of cost accounting. Your ability to prepare and analyze data and handle multiple tasks simultaneously is what determines how much salary you are worth.
5- Tax Advisor
Taxation is quite a complicated task, and no business wants to make tax mistakes. This is why they need a tax accountant or at least a tax advisor. Even if it is a part time job, the payout is really well, however, if you are being hired as a full time employee, it is likely that you will be responsible for a portfolio of both corporate and personal tax assignments within the company.
Alternatively on a part time basis, you may be responsible for provision of tax advisory services to clients, and recommending optimization strategies to management and clients.
Since the job is highly paying, it requires one to have a thorough understanding of law and finance along with hands-on experience of actively working for several years.
The Bottom Line
If you are based in Malta or looking to relocate there, you must know that Malta has more opportunities in the Finance sector than you can think of. However, you need parallel time to research and find the best opportunity. I am sure the above list will be helpful in your research.