If you're a recent graduate with a bachelor's degree in accounting or finance, you may be wondering what job opportunities are available in the field of accounting to further your career and knowledge.
Even if you've been working for a few years, it's important to make sure you stay abreast of changes in your field and work toward educational advancement.
Typically, earning a new certification or graduate degree can lead to promotions within your current workplace or the ability to transfer to a better-paying position.
Here are a few opportunities in the field of accounting to consider: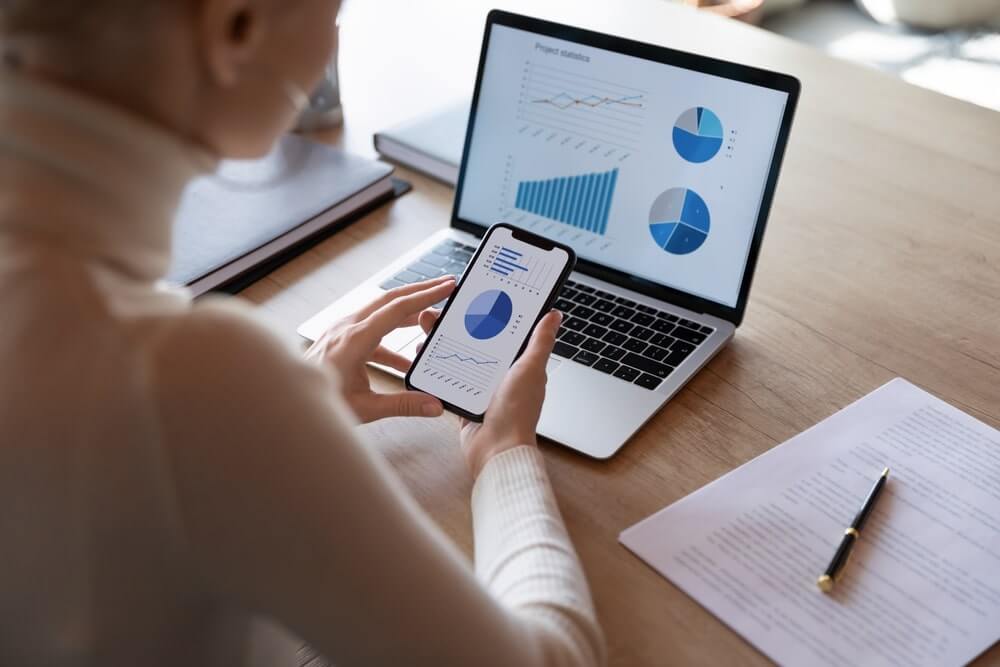 1- Enroll in an MBA Program with a Specialization in Accounting
Earning an MBA with a specialization in accounting is an excellent way to expand your accounting knowledge and show potential employers you're dedicated to your field.
An MBA with an accounting specialization will typically include classes focused on accounting standards such as GAAP (Generally Accepted Accounting Principles) or IFRS (International Financial Reporting Standards). Courses may also cover financial reporting, international business, and management theory.
These topics are imperative to be familiar with, as they can allow you to better understand issues that companies are facing or may face in the future.
According to the National Association of Colleges and Employers, individuals who have earned an MBA are likely to earn $20,000 more in salary than those with only an undergraduate degree. Often, having an MBA will greatly accelerate the path to a leadership position.
As universities have moved their graduate programs online, it has become possible to earn a degree from home while still working full time.
2- Earn a Certified Public Accounting License
Earning a certified public accounting license is no easy task, as candidates must pass a rigorous examination process consisting of four separate tests:
Auditing and Attestation (AUD)
Business Environment and Concepts (BEC)
Financial Accounting and Reporting (FAR)
Regulation (REG)
To pass the exam, you must earn a grade of 75% or higher. In addition to the testing process, there are educational and experience requirements that must be met for full licensure. Licensing requirements vary by state.
Once an individual passes the CPA exam and is licensed, their opportunities for mid and senior-level accounting positions can grow significantly, making their efforts toward gaining licensure well worth the investment. Additionally, they'll be seen as experts in their field, leading to greater opportunities and recognition compared to their non-licensed peers.
3. Acquire a Certified Financial Planner Designation
A certified financial planner helps individuals and companies with their financial planning needs. These needs can include wealth management, saving for retirement, investment portfolio management, and a whole host of other finance-related activities.
While anyone can call themselves a financial advisor, having a certified financial planner license gives individuals in finance-related careers a significant advantage over their counterparts.
To obtain this license, candidates must meet specific educational, experience, and ethics requirements. Additionally, they must pass a rigorous exam that covers such topics as risk management, tax planning, investment management, and estate planning.
Furthermore, individuals who obtain a certified financial planner license are able to confidently advise their clients on specific strategies to undertake to meet their short and long-term financial goals.
Wrapping It Up
As an accounting or finance professional seeking to expand your career, further your knowledge, and grow your annual income, pursuing any of these options can put you on the path to success.
When deciding on which option (or options) to pursue, consider what you want to achieve in the long term. Whatever type of career in finance or accounting you're seeking to grow into, an MBA with a specialization in accounting, a certified public accounting license, or a certified financial planner designation will help you along your path.
You May Also Like