If you are looking to pursue a career in Real Estate and want to become a successful real estate agent or a broker, you must offer your clients the best service. And, to do so, you need to know your potential customers first, i.e. the reasons why people hire a real estate broker to conduct the business.
This article will list the top ten reasons why people hire real estate brokers and knowing these reasons you as a real estate professional are in a better position to provide the best service to your clients.
When someone plans to buy a home, there are many things that can make the purchase decision. These things can be the home's price, its neighborhood, location, structure, and other major and minor factors that are connected with the home.
Now, here is a question: how will one know all these variables? Of course, it is difficult to know all these components, and one alone cannot have sufficient information about all these factors. Now the question is what will one do to make the right decision. The answer is that they will hire a real estate broker. He will not only tell them the required information but will also guide them in every step of buying a new home.
Here are the top 10 reasons people prefer to hire a real estate broker, and satisfying these makes you a real estate professional in demand.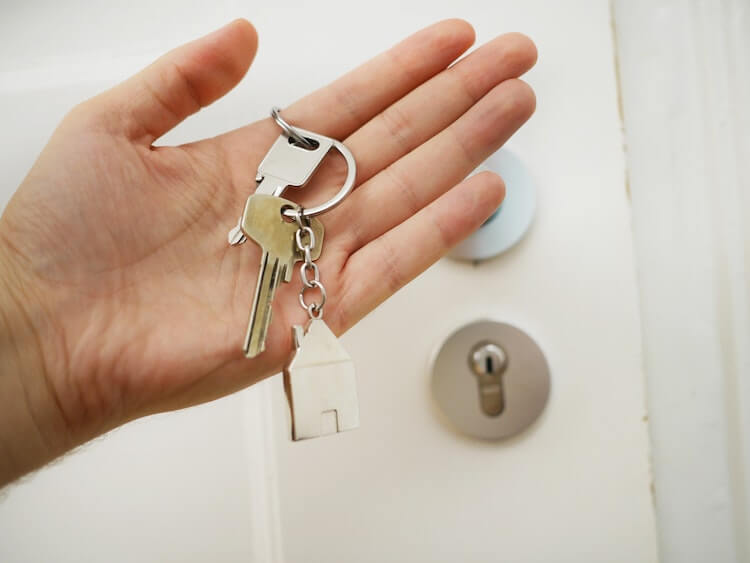 1- Valuable Information about the Property
The very first reason in this context is that hiring a real estate broker gives valuable information about the property. The real estate broker can better tell the client about the seller, the structure, design, and all the minor things about the property.
So, to become a better real estate broker, you must know each and every detail about the properties you are selling.
2– The Agent Can Guide Better about the Pricing
Moving on, property buyers' next concern is the price of the property. Most people do not know the market value of a home and have no proper knowledge, and buying without this research can be expensive.
However, if one hires someone who knows all this very well, then their problem can be solved easily. Hence, it is a prominent reason to hire an expert.
3- The Agents Know about the Neighborhood
The other thing that people consider is the neighborhood of the home or commercial property that they are going to buy, and who else can provide this information better than a good real estate agent.
4- Communication Skills and Negotiation Factor
Most of the agents have good communication skills because it is their job to talk with clients. In this regard, they try to negotiate with the sellers, which a buyer may not be able to do on his own. They will try to decrease the price of the property enough to close a better deal for everyone.
5- Dealing with Volumes of Paperwork
One-page store receipts were pervasive in the mid-1970s. The present buy arrangements run 10 pages or more. That does exclude the government and state-ordered exposures nor revelations directed by neighborhood custom. Most land records normal thicknesses from one to three crawls of paper. One small slip-up or oversight could land the buyer in court or cost them thousands, and they do not want this for sure.
So, if you want to succeed in the real estate career, make sure to stay updated with the latest property laws and stay at the top of the game.
6- Proficient Networking
Realtors network with different experts, a significant number of whom offer types of assistance that you should purchase or sell. Because of legitimate risk, numerous specialists will wonder whether or not to suggest someone in particular or organization over another, yet they do know which merchants have gained notoriety for proficiency, ability, and cutthroat valuing.
Specialists can, nonetheless, provide the buyers with a rundown of references with whom they have worked and give foundation data to assist you with making a savvy determination.
7- The Broker Gives Answers to All the Concerns Clients Have
The broker gives the answers to the multiple questions or concerns that a buyer or seller can think about. For example, the payment process and payment delivery to the seller, best payment method, tax concerns, other fees, and so on.
8- Clients Want Experience and Education
If someone wants to buy a home or any other kind of property, they must have to be smart enough. However, one cannot become property-smart overnight or in a few days, because they don't have any experience better than a real estate agent has.
Most of the time the agent will have education in the field of real estate and experience that greatly helps a buyer or a seller in the property sale process.
9- Specialists Are Buffers
Specialists remove the spam from clients' property appearances and visits. In case you're a purchaser of new homes, your representative will whip out her blade and keep the manufacturer's representatives under control, keeping them from gnawing or nipping at your heels. In case you're a merchant, your representative will channel every one of those calls that turn into dead-end from attempt to instigate genuine purchasers to quickly compose a proposition. See these qualities when hiring real estate agent.
10- The Agent Builds a Relationship for Future Business
The other benefit to hiring an expert on the property is that it builds a relationship for the future business. If one client has great experience with a real estate broker, he is very much likely to recommend the same broker to all his connections.
The Bottom Line
To become a successful real estate broker, you don't just need to sell properties, but also work on a diverse range of tasks that answer all the questions your clients may have, and have an excellent balance of hard skills and soft skills. And, the best part is, it creates a ripple effect, i.e. one happy client brings more business to you!
You May Also Like