Are you wondering how to become a certified caregiver? Becoming a caregiver can be a rewarding career path, however, it is not for everyone.
To learn more about caregiving careers, what skills one should have in order to succeed in this role, as well as what kind of certification you need to get a job in this industry, keep reading. In this guide, we will go over the basics of how to become a certified caregiver so that you can see if this career option is the best fit for you.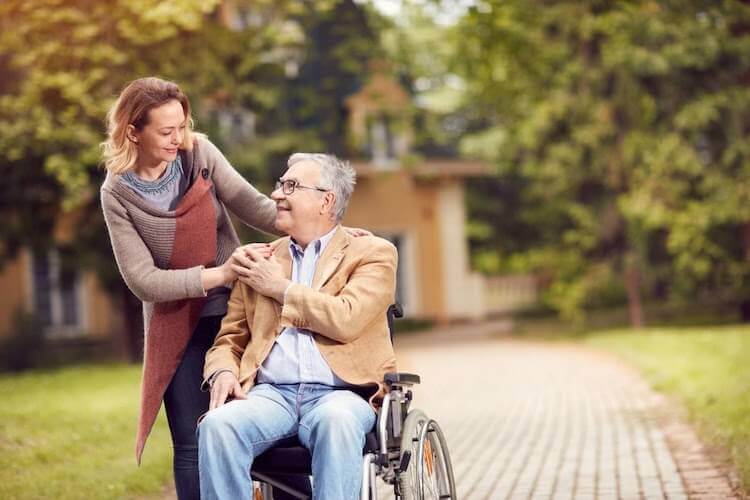 What Makes a Great Caregiver?
Like all career paths, there are certain personality traits, skills, and attributes that make one cut out for the role of a caregiver. In this role, it's important to be a compassionate, patient, and caring person. As a caregiver, you should have a desire to help others and to improve their quality of life.
Additionally, if you are hoping to care for the elderly, you should enjoy spending time with older adults. Also, those interested in becoming a caregiver need to be professional, reliable, and dependant, as they are responsible for caring for someone with certain needs. You should also have good communication skills as you will need to speak clearly with the one you are caring for, their family members, and their healthcare providers.
Because you will need to put the health and safety of your client first, you should have basic knowledge and medical experience in order to know how to best care for each client's unique needs. You should also be able to be resilient, sensitive, and calm in sometimes stressful or traumatic situations.
While a caregiver will help to meet the daily needs of their patients, they should also be able to offer some form of companionship and emotional support for their patients meaning soft skills are an important qualification for this job type.
What Are the Job Requirements?
There are certain education or certifications that some may need to acquire in order to work as professional caregivers. Typically, those that work for a home care agency tend to be CNAs or certified nursing assistants. Some are also HHA or home health aids while others can be certified PCAs or personal care assistants.
The qualifications you may need to be a professional caregiver will vary depending on the agency that you work for, what kind of care they provide, and other factors. To obtain these qualifications, you may have field training, educational training, and other kinds of preparation in order to obtain certain certifications. To learn more about caregiver training and what it entails, head to the link.
How to Become a Certified Caregiver: Where to Start
Now that you know how to become a certified caregiver, keep the info in this guide in mind to consider whether or not this would be the best career path for you. Look at educational options near you to get started.
If you're currently looking for a new career path, head to the "Job Search" section of the site.
You May Also Like