Despite having a low literacy rate, stagnant job market, and restricted career options, Pakistan still promises people with limited education numerous opportunities to earn. By making a few smart choices, anybody who doesn't have a strong educational background can earn as much as a Master's Degree holder can – even higher.
There are tons of high paying jobs without a degree available in Pakistan, however, finding and getting a good paying job is not simple. You need to make smart moves! The best way is to find your hidden capabilities and explore your talent.
Is there something you're good at that you can find a niche for?
If you already have your niche specified, it's great, but if you are not yet clear about what to do, this list of high paying Jobs in Pakistan with the least educational requirements will surely give you some ideas.
Let's get started and see what high paying jobs you can do in Pakistan with minimum academic qualifications.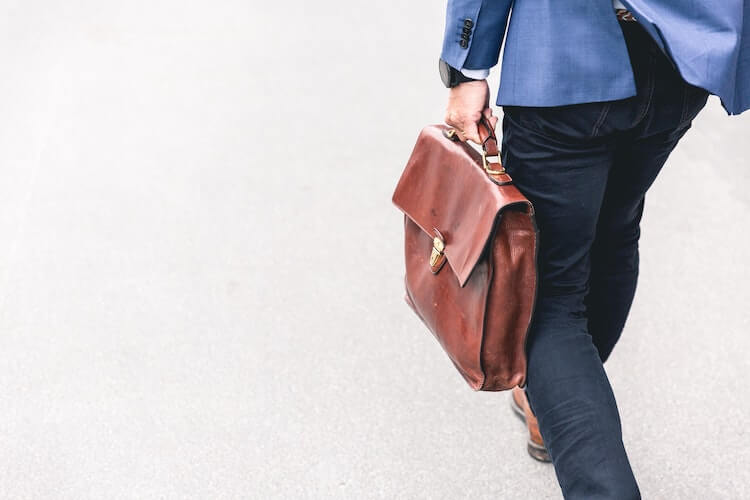 1- Makeup Artist
People like Musarat Misbah initially started off as make-up artists before creating the brand that they are today. This career option is not only feasible for girls who have limited education, but many guys are also doing pretty well. You don't have to be very educated to be in this field since there are no set requirements; although a formal diploma will be preferred (many institutes have now been set up in Pakistan).
Anybody who is already good at making people beautiful will only need to brush up their skills through on-the-job training at saloons and they'll be on their way to earning as much as anyone!
Related Reading
How to Start a Beauty & Hair Salon with No Money
2– Painter
They say art can't be taught; it has to be innate in you. Although art can take many different forms, painting is one aspect of it that does not require any formal education for you to be good at it.
Each painting can be sold for as much as Rs 10 lacs and more. But unfortunately, art is now a dying field in Pakistan. This career will need you to be persistent, build a good professional network, and be extremely good at your job.
3- Graphic Designer
Some companies now hire graphic designers on the basis of their education, but many graphic designers are earning thousands of dollars through freelance projects. Some have also progressed to establish their own companies; offering dedicated designing services starting from website designing to banners, brochures, and visiting cards.
A degree may not be a prerequisite to enter this competitive field, but one must be artistic and creative to come up with new and exceptionally well designs each time.
Related Reading
3 Steps to Get into Dye Sublimation Business
4- Commercial Pilot
The prestige the field of flying carries is unparalleled. Needless to mention, so is the money. Especially if you've succeeded in the field and are flying for an international airline. But the only glitch to earning in lacs is that a commercial pilot's training is expensive.
The field is open for anyone who is 17-30 years old with an intermediate or equivalent degree. The commercial pilot license can only be acquired after a physical examination, written test, and 200 hours of flying.
5- Tutor
Sadly, you may not be able to teach at a school with a minimal education background. But if you've at least passed your intermediate/A levels, and you are good at teaching, you can provide tuitions to students. If you are good in subjects like Physics, Chemistry, and Maths, you can earn a lac per month.
For instance, teachers teaching students of O levels are paid per hour and the payout is great too. On the other hand, each child who goes to the academy pays a hefty amount (market rates may vary in each city). Simple research about tuition fees in different areas of your own city and quick calculation will make us realize how lucrative teaching as a career has become.
Related Reading
7 Best Platforms for Teachers to Find Highest Paying Online Jobs
6- Dance Teacher
Being a dance teacher can be controversial in a country like Pakistan and may need a lot of persistence and hard work to succeed. But anybody who has can vouch for its profitability in terms of income. Just like institutes like NAPA have been set up for performing arts, places like Kuch Khaas in Islamabad frequently offer dance classes.
With no educational requirements to enter the field, each teacher can teach in different institutes at the same time. By managing their time, they can earn a decent income.
7- Freelancer/Entrepreneur
For some people, there's nothing better than being their own boss. If you have some skills, i.e. writing and editing, design & development, voice-over, creating artwork of any type, start freelancing.
If you have enough investment and a great idea, a successful business can be started. Do you think you're a good fashion designer? Start your own label! People with the least education have now become billionaires! Case in point: Malik Riaz!
Related Readings
8- Real Estate Agent
Real estate is one field that has seen its boom in Pakistan. People have become millionaires by investing properly and getting big clients. The field does not require you to be highly educated. It does expect you to be good at dealing with people, being smart, and building connections.
A real estate agent gets at least a 10% commission for each property rented out or sold. So by getting a house sold for 1 crore, an agent can make as much as 1 lac (at the minimum).
Related Reading
How to Become a Real Estate Agent
9-Actor
Acting is another of the performing arts that need a lot of persistence and connections at the right places, besides being really good at your job. It is a competitive field and many are still trying their luck for a breakthrough. But then people like Humayun Saeed, Resham, Faisal Qureshi aren't just envied for their fame. It is also fortune!
10- Event Manager
People like Frieha Altaf have made a mark for themselves internationally through event management. It takes a lot of networking, patience, and creativity to be an event manager, even if you aren't very educated. Start by helping people hold events as small as birthday parties, make connections, market yourself, and build a rapport with caterers, florists etc. You can even create your own event management company and earn in millions!
Related Reading
How to Become an Event Planner
You May Also Like