With the rise of social media, the number of lifestyle-focused consumers is increasing and more people are looking for personalized products. According to GlobalData, a recognized provider of business information and analytics, millennials in particular are moving away from traditional categorizations and labels to dye sublimation business.
The growing desire for personalized products is the hallmark of modern individualistic society, and people prefer personalized products not just for their own use, but for gifting as well. Moreover, businesses of all types and sizes often consider customized products to make their marketing campaigns more effective and build a strong brand.
Personalisation in simple words is an art that allows people to turn ordinary products into special, treasured, and memorable ones and printed T-shirts are among the most sought after personalized products. Customized apparel with famous quotes or creative art, favorite team jerseys, sports club or sales team uniforms, and whatnot!
The demand is ever growing and so there is always an opportunity for creative entrepreneurs to start a venture in the printing business and dye sublimation is one of the best and most sought after techniques for B2C as well as B2B business models. Dye sublimation is more popular because it produces beautiful and permanent colors that are embedded in the substrate or fabric, rather than just printing on the surface, so the prints won't fade or crack even after multiple washings.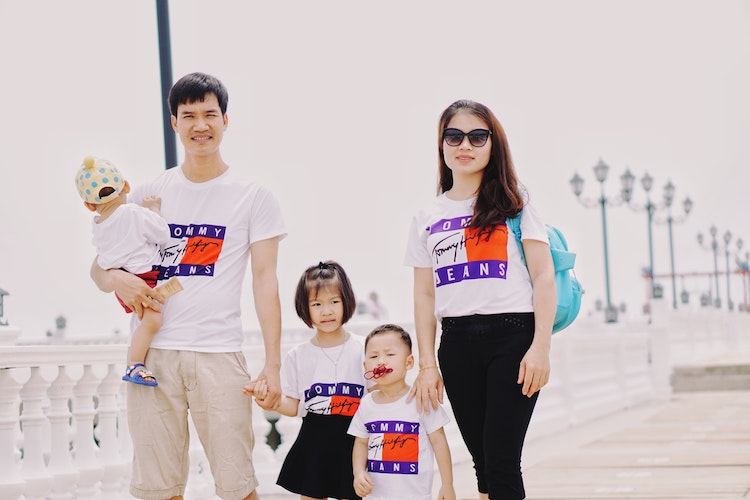 Who Can Benefit from the Dye Sublimation Process in Their Business?
Sublimation printing has proven to be the game changer in the world of apparel as it allows whole garment prints that can be customized for the individualistic market and also last longer. So, if you are a professional in any of the fields below, learning and mastering the sublimation process can be your career ladder.
If you are an apparel designer, learning sublimation printing can definitely give you a greater competitive advantage as you can sell your own products rather than selling your designs to the third party.
If you are not really into fashion designing, but more into producing creative arts through digital technologies, learning and mastering the dye sublimation process can greatly help you create new income streams by selling your digital designs on physical products.
If you are not into the design field, but more into the printing business, adding sublimation printing to your services can help you get big corporate deals.
If you are an interior designer or decorator, having hands on dye sublimation can significantly improve your profits as you can do all the printing yourself rather than outsourcing it.
If you are a marketer or a marketing manager working for a stable business or have your own marketing company, expertise in sublimation printing can greatly help you run big campaigns with limited budgets.
So if you are any of the above and eager to learn the sublimation process and mastering the art, so you can get into the business here's a quick guide to follow:
Step 1- Know all the Options
There are multiple options in the printing business, i.e. screen printing and DTG printing that can work on a wider range of materials. But each option has its limitations. For instance screen printing is pretty limited in the number of colors. It also has limitations on the complexity of the designs it can transfer. DTG is not limited to colors and complexity of designs, but it can be quite costly. Knowing about each option is a great way to make an informed decision just in case, sublimation is not required.
Step 2- Equip Yourself
In order to prepare yourself / business for sublimation printing, the first and foremost step is to have the right equipment. There are three key tools you must have to get started with dye sublimation, but you do need some more tools and accessories to kick start your venture.
Here's the list of all you need to start and run a dye sublimation business.
Dye Sublimation Printer
All you need is a high quality printer that can handle dye-sublimation ink. It can either be a brand new dye-sublimation printer, or by installing a conversion kit to turn your regular inkjet printer into a dye-sublimation printer.
Depending on your business model you can make a suitable choice. Here's a quick video on how to turn your regular inkjet printer into a dye sublimation printer.
Dye Sublimation Software
You need some powerful software to create designs for sublimation printing. Adobe Photoshop is a popular one which is very easy to use. However, do check CorelDRAW and GIMP.
No matter what software you use, you must know that the "color" is complicated. The way colors are presented on our computer screen, the way we see colors in our printer, and the way these colors are interpreted by our eyes are all very different.
It may take you quite some time to learn how to adjust the process to have perfect color prints and transfers and practice is the key.
Heat Press
The Heat Press is the equipment that applies the heat and pressure to transfer your inks. There are a lot of different heat presses available in the market and you need to spend some time researching and find one that best suits your requirements.
Sublimation Blanks
You have the printer, software and the heat press, now you need some blank products to start practicing the customization. You must know that only products that are made of polyester or have a special polyester coating can be sublimated.
Ink & Paper
You might already have a full set of ink cartridges, but when it comes to doing business, you must always have an extra bundle in hand for stressful scenarios, i.e. when you have an order to deliver and you run out of ink or sublimation paper.
Additional Supplies
You will need some more stuff for safety reasons and precautionary purposes, i.e. transfer gloves, cutting devices, thermal tapes, tape dispenser spray adhesive, silicone cover sheets, foam pillows etc.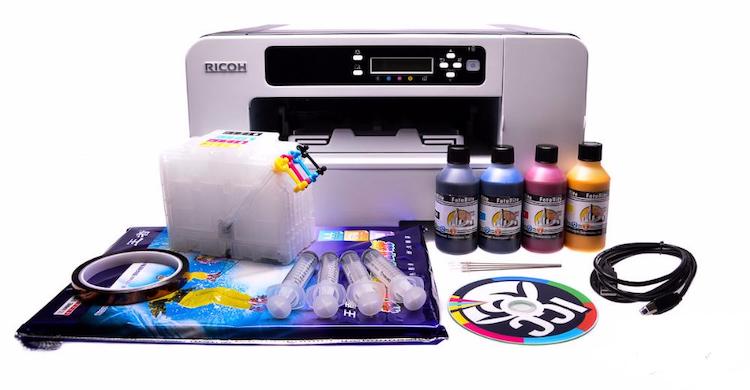 Step 3- Niche Considerations to Think About
Picking out a niche can be difficult when starting any business. If you are among the professionals we have discussed earlier (in the "Who can Benefit" section), you are less likely to stress over niche choices, because you already have a roadmap ahead.
However, if you are new to creative entrepreneurship and want to try out in the printing industry, you may find yourself overwhelmed with the choices and competition. So here's how you can pick a niche:
Create a list of ideas that you have.
Filter these ideas on the basis of demand, ease of marketing and selling.
Keep filtering the ideas till you find the most feasible option and once you have that awesome idea and how you want to approach your niche, just get started.
Let's say you want to specialize in sports gear and equipment; there can be jerseys, socks, caps, drawstring bags, signs, bottles, mugs etc.
Whatever the niche you choose to enter, you are likely to encounter a competition of some sort. Make sure that you aren't entering a niche with very high competition.