An employee development plan is necessary because it opens many opportunities for employees and gives them a clear direction to improve their skills and grow careers. Companies develop a career development plan for employees to expand their skill set by using strategies and techniques.
A career development plan can be in different forms, but the goal is to encourage employees and grow with the company. On top of that, companies can ensure that they value employees' career goals, livelihood, and job satisfaction.
Follow the below-mentioned 5 steps to develop a career development plan for employees.
Why a Career Development Plan for Employees is Important?
Investing in a good employee development plan can lead companies to earn a win-win situation. It can help your employees in a variety of ways.
It helps in appealing to talented applicants.
It increases employee retention rate.
It improves employee performance.
It fosters promotable employees.
It enhances employee engagement ad motivation.
It increases the company's profitability and efficiency.
How to Develop a Career Development Plan for Employees
Here are worthy tips for how to create a career plan for employees that can assist in achieving optimal performance.
1. Align with Business Goals
Before setting a development plan for your employees, you must align your business goals with their development needs. You need to consider the short-term and long-term objectives of your business. After identifying your goal, you can determine the required skill, knowledge and competencies for that objective and include them in the employee development plan.
For instance, if your business needs growth and improvement, you may need highly skilled leaders to make growth strategies for the business. Once you have identified your business goal, it can be tempting to put time, effort, and investment into an employee development plan and rise to the top talent.
2. Make a Plan for Before and After
As soon as you identify learning opportunities for employees, you can make a plan with specific goals. Keep in mind that measuring employee performance is difficult with vague objectives. You need to find out the answer to all questions including what will put your employee's plan into action. Are there any strategies that need to be adopted? Who else is involved in this plan? Who will cover employee training?
Nevertheless, you can set up opportunities for your employees that they can use to develop skills relevant to their job. It can help your employees polish and reinforce new skills that ultimately help in the organization's growth.
3.      Offer the Right Opportunities
Knowing what your employees want and need can open many ways to help them work on their goals. Managers and supervisors can offer resources during the meeting. That can help employees and supervisors collaborate on their plans and get desired results.
Here is the list of popular employee development plan ideas.
For Workplace
Mentoring
Coaching
Job Rotation
Stretch Assignment
Cross-training
Job Shadowing
Corporate Gathering
Succession Planning
Group Training Classes
For Online Plan:
Podcasts
Webinars
Videos
Ebooks
Classes
Slideshows
Articles
Whitepapers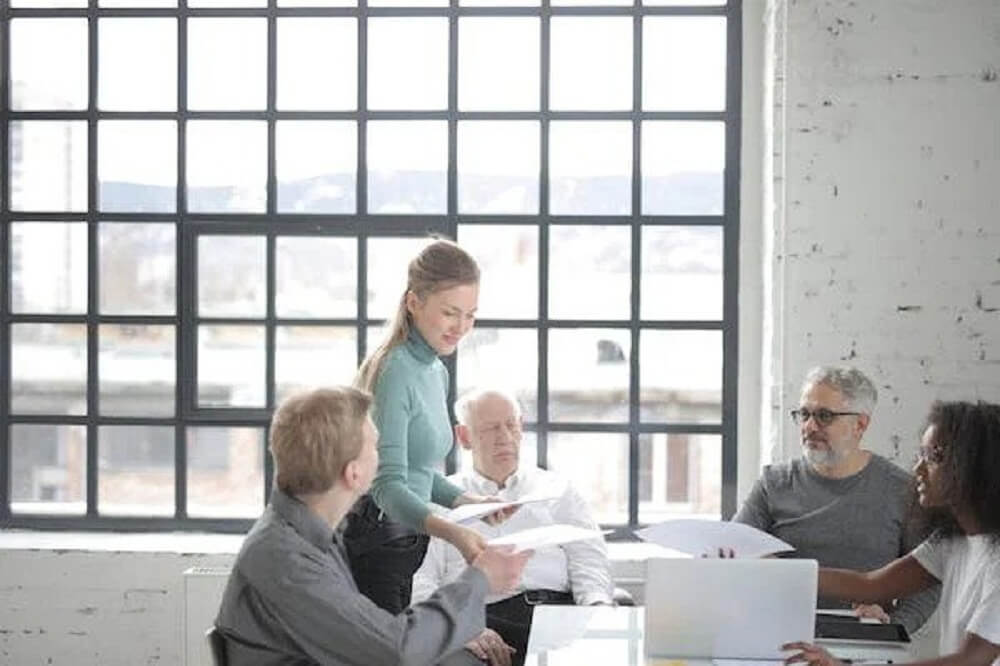 4.      Track the Results and Improve the Strategy
When your company's employee development plan is running, you can follow further steps to get maximum benefits.
Managers and supervisors should meet with each employee to review their progress. They can admire their accomplishments and discuss how they can proceed. In addition, they can discuss existing obstacles and new opportunities. These occasional checks, meetings, and informal check-ins help keep a track record of employees' performance.
5. Structure Employee Development Plan
There is variance in the employee development plan of different companies as it depends on company goals. Nevertheless, every employee development plan must have the following points;
Their short-term goals
Their long-term goals
Growth metrics
A timeline with milestones
A schedule to evaluate progress
The Takeaway
When you develop a career development plan for employees, can help them grow in their career and develops a company culture with a skilled workforce. However, a career development program can provide support and guidance that leads to growth in the company.