Startups often start with a great idea but it requires time and effort to make it successful. However, the success of any start up business depends on how they market and represent their product and service. Indeed, strong leadership and a team are necessary to get the success that is motivated and committed. Here are 5 leadership development ideas for startups that can help businesses grow exponentially.
1. Mentorship Programs
Start a mentorship program where experienced leaders in the industry can be paired with employees for one-on-one coaching. The best part is; mentorship programs let you learn from successful startups and help you avoid mistakes that can hurt your startup. Moreover, you can learn some short ways to boost necessary skills and save money and time and it is one of the best leadership development ideas for startups that increases productivity.
2. Professional Development Conferences
Encourage employees to attend leadership development conferences related to their field. This will help them learn new skills and strategies that can benefit the organization.
In addition, it offers two-fold benefits for attending conferences you can learn things about things outside of your field and you get the opportunity to talk to these people on a one-to-one basis. However, employers should develop a development plan for employees.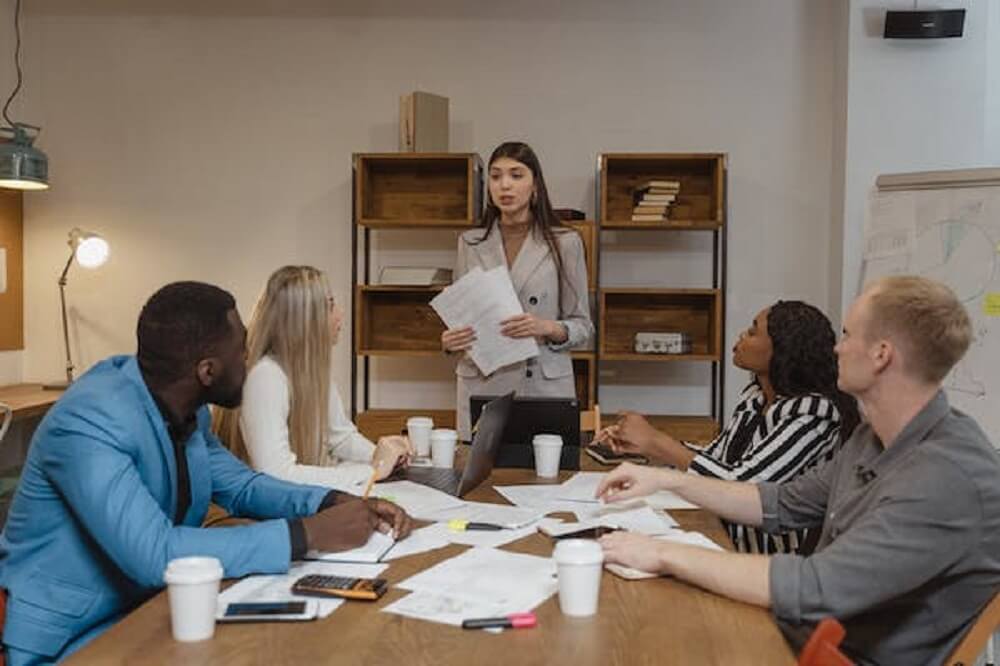 3. Organize Team Building Activities
You can organize team building activities that help employees to communicate and build that leads to growth in leadership development.
However, leadership development ideas for startups are one of the great ideas that engage in team building activities and open ways to participate in new experiences and give you new learning opportunities. It ignites creativity and makes fruitful changes to the workplace necessary for startups.
4. Provide Training Materials
You must provide employees with training materials like books, online courses, and educational videos that teach leadership skills. Your training material can explain the best practices that are useful for your organization. It also includes details about their job and what they expect from you.
Startups face multiple challenges in leadership development. One of the biggest hurdles is limited resources and investment. Therefore, startups struggle to get success but developing leadership skills and qualities can give your business success. So, startups should focus on implementing leadership development ideas from the start to get an excellent outcome. Training often makes you a great leader.
5. Feedback and Performance Review
Conduct regular feedback and performance reviews to help employees understand the areas they need to work on and provide them with a clear path for growth and development.
So, these leadership development ideas for startups can enhance performance reviews, your team can get a chance to identify skills gaps and training and assist in growth and development that ultimately leads to a high-salary job. In addition, it can assist in creating ambition and let team members perform more effectively.
Conclusion
Leadership development is one of the key components that gives success to startups. Implementing the above leadership development ideas for startups including training, mentorship programs, and conferences, and providing them with an honest review, can improve their performance that ultimately leads to your business success.
You May also Like: