Popular for its idyllic climate, San Diego, CA is a popular tourist attraction. With 70 miles long pristine beaches and a great deal of fun filled family attractions, it's surely one of the must visit places for people who love to explore amazing destinations.
The city of San Diego is the eighth most populous city in the United States and second most populous in California and Defense/military, tourism, international trade, and research/manufacturing are among the largest sectors of San Diego's economy.
That's not just all about the city; in fact it shares a 15 miles long border with Mexico and also hosts the busiest international border crossing in the world. San Diego is also authorized as a Foreign Trade Zone by the Government of the United States.
Moreover, San Diego is often quoted as the best city in the country to launch a small business or startup company by startup communities and media outlets.
Such a dynamic economy makes San Diego, CA a great place for people looking to start a career or grow their career to the next level by switching to better jobs. If you are based in San Diego or planning to relocate to the city to land a higher paying job, you must know that a solo job hunt might not work in most of the cases.
Just like any other big cities in the US, the top and serious employers in San Diego look for professional staffing services when it comes to building a highly productive team. So, most of these interesting and highly rewarding opportunities are not advertised in mainstream media or social media. These employment agencies have direct access to those opportunities, though. 
The best way to speed up your local job search in San Diego, CA is to get listed with multiple job placement agencies and recruitment services providers. Have a quantified resume, updated with latest qualifications and experience and attach a convincing cover letter along to make a great impression.
This page lists all major placement companies and hiring consultants in San Diego, CA with their quick contact details so you can accelerate your job hunt in no time and reach more employers with little effort.
The list should equally work for employers, small business owners and hiring managers to speed up their team building process and take their business to the next level with right people on right position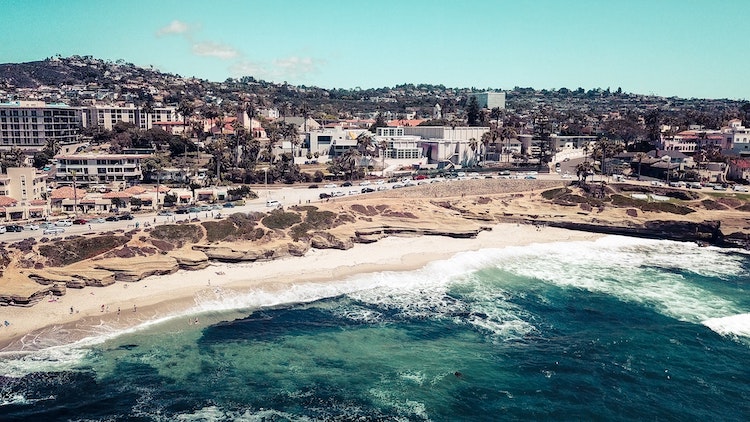 Hiring/Recruitment Agencies & Job Placement Services in San Diego, CA
A-Star Staffing
Address: 2835 CaminoDel Rio S #220, San Diego, CA
Phone #: (619) 574-7600 ‎ · Website: astarstaffing.com
Eastridge Group of Staffing Co
Address: 2355 Northside Dr #140, San Diego, CA
Phone #: (619) 260-2000 ‎ · Website: eastridgegroup.com
Go-Staff
Address: 5375 Kearny Villa Rd, San Diego, CA
Kearny Villa Sq
Phone #: (858) 292-8562 ‎ · Website: go-staff.com
Lawton Co
Address: 8788 Balboa Ave, San Diego, CA
Phone #: (858) 569-6260 ‎ Website: · lawtongrp.com
Kineticom
Address: 701 B St # 1350, San Diego, CA
Phone #: (619) 330-3100 ‎ · Website: kineticom.com
Aerotek Staffing Agency
Address: 2275 Rio Bonito Way #160, San Diego, CA
Phone #: (619) 278-3000 ‎ · Website: aerotek.com
Robert Half Legal
Address: 600 W Broadway #2100, San Diego, CA
Phone #: (619) 234-3181 ‎ · Website: roberthalflegal.com
Ultimate Staffing
Address: 9255 Towne Centre Dr, San Diego, CA
Phone #: (858) 625-2025 ‎ · Website: ultimatestaffing.com
Outsource Telecom
Address: 7220 Trade St, San Diego, CA
Phone #: (858) 836-0303 ‎ · Website: outsourcetelecom.com
Davidson Legal Staffing
Address: 225 Broadway #1150, San Diego, CA
Phone #: (619) 230-7680 ‎ · Website: davidsonstaffing.com
Goodwill Industries of San Diego County
Address: 3663 Rosecrans St, San Diego, CA
Phone #: (619) 225-2200 ‎ · Website: sdgoodwill.org
South Metro Career Center
Address: 4389 Imperial Ave, San Diego, CA
Phone #: (619) 266-4200 ‎ · Website: sandiego.jobing.com
Adecco Staffing San Diego
Address: 9095 Rio San Diego Dr #155,San Diego, CA
Phone #: (619) 849-2891 ‎ · Website: adeccousa.com
Randstad Staffing (San Diego County)
Address: 2020 CaminoDel Rio N, San Diego, CA
Phone #: (619) 491-0247 ‎ · Website: randstadusa.com
Manpower
Address: 1855 1st Ave #300, San Diego, CA
Phone #: (619) 237-9900 ‎ · Website: localsite.manpower.com
Sedona Staffing
Address: 7380 Clairemont Mesa Blvd, San Diego, CA
Phone #: (858) 268-9844 ‎ · Website: sedonagroup.com
Lee Hecht Harrison
Address: 4370 La Jolla Village Dr #310, San Diego, CA
v(858) 457-7700 ‎ · Website: lhh.com
AppleOne Employment Services – Mira Mesa
Address: 9909 Mira Mesa Blvd #100, San Diego, CA
Phone #: (858) 578-4437 ‎ · Website: appleone.com
TriStaff Group
Address: 6336 Greenwich Dr #100, San Diego, CA
Phone #: (858) 453-1331 ‎ · Website: tristaff.com
Spherion
Address: 6480 Weathers Pl # 100, San Diego, CA
Phone #: (858) 458-9791 ‎ · Website: spherion.com
Staffmark
Address: 1450 Frazee Rd, San Diego, CA
Phone #: (619) 688-9180 ‎ · Website: staffmark.com
Medical Resources Staffing Services
Address: 2355 Northside Dr #100, San Diego, CA
Phone #: (619) 260-2188 ‎ · Website: medresourcesstaffing.com
Volt Services Group
Address: 7490 Opportunity Rd, San Diego, CA
Phone #: (858) 576-3140 ‎ · Website: volt.com
Select Staffing
Address: 7051 Clairemont Mesa Blvd #301, San Diego, CA
Phone #: (858) 492-9995 ‎ · Website: selectstaffing.com
Contractors & Builders
Address: 8888 Clairemont Mesa Blvd, San Diego, CA
Phone #: (877) 862-2632 ‎ · Website: contractorsandbuilders.com
Eastridge Group
Address: 2375 Northside Dr, San Diego, CA
Phone #: (619) 260-2000 ‎ · Website: eastridgegroup.com
American Labor Pool
Address: 8898 Clairemont Mesa Blvd, San Diego, CA
Phone #: (858) 569-7977 ‎ · Website: americanlaborpool.com
San Diego Bartending School
Address: 6690 Mission Gorge Rd, San Diego, CA
Phone #: (619) 281-2345 ‎ Website: · sandiegobartending.com
On Call Employee Solutions Inc
Address: 110 W A St, San Diego, CA
Phone #: (619) 238-3300 ‎ Website: · oncallemployees.com
Spencer Gray LLC
Address: 625 Broadway #1114,San Diego, CA
Phone #: (619) 281-3900 ‎ · Website: spencergray.com
Accountants International
Address: 8880 Rio San Diego Dr, San Diego, CA
Phone #: (619) 295-6161 ‎
Labor Ready
Address: 4688 Clairemont Mesa Blvd, San Diego, CA
Phone #: (858) 273-6082 ‎ · Website: laborready.com
Qualstaff Resources
Address: 9444 Waples St #100, San Diego, CA
Phone #: (858) 450-4290 ‎ · Website: qualstaffresources.com
Alternate Route
Address: 350 K St, San Diego, CA
(619) 757-1417 ‎ · Website: alternateroute.net
Accountemps
Address: 600 W Broadway #2100, San Diego, CA
Phone #: (619) 234-3066 ‎ · Website: accountemps.com
Good People
Address: 9636 Tierra Grande St #104, San Diego, CA
Phone #: (858) 467-1348 ‎ · Website: goodpeople.cc
LegalStaff
Address: 5075 Shoreham Pl #235, San Diego, CA
Phone #: (858) 597-1170 ‎ · Website: sdlegalstaff.com
CulverCareers
Address: 6610 Flanders Dr, San Diego, CA
Phone #: (858) 875-1007 ‎ Website: culvercareers.com
Dial America
Address: 9332 Clairemont Mesa Blvd, San Diego, CA
(858) 292-8823 ‎ · Website: dialamerica.com
Modis
Address: 12770 High Bluff Dr #240, San Diego, CA
Phone #: (858) 704-0041 ‎ · Website: modisit.com
Ultimate Staffing
Address: 12650 Sabre Springs Pkwy, San Diego, CA
Phone #: (858) 513-7077 ‎ · Website: ultimatestaffing.com
Go-Staff Inc
Address: 8798 Complex Dr, San Diego, CA
Phone #: (858) 292-8562 ‎ Website: · go-staff.com
Pacific Coast Health Care LLC
Address: Suite 331, 4025 CaminoDel Rio S, San Diego, CA
Phone #: (619) 291-8600 ‎ Website: · pacificcoasthealthcareca.com
Lucas Group
Address: 9191 Towne Centre Dr #360, San Diego, CA
Phone #: (858) 457-2005 ‎ Website: · lucasgroup.com