The airline cabin crew job is very exciting yet equally challenging. As an airline crew member, you get a chance to travel to the world, but long working hours, workplace stress and, public dealing can be challenging and overwhelming. The airline cabin crew job description essentially requires them to provide comfort, safety, and welfare of passengers traveling on aircraft during short-haul and long-haul flights.
If you are planning to pursue a career in an airline as a cabin crew member, you must know the job profile, required skills, and qualifications before stepping forward. Moreover, this knowledge will be very helpful when creating and updating a resume.
Read on to know the airline cabin crew job description with the full job profile, skills and abilities, and required qualifications.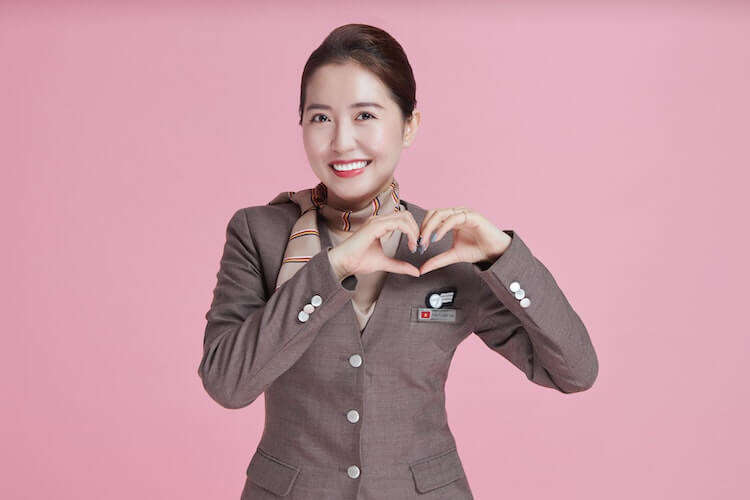 Cabin Crew Job Description / Job Profile
The actual cabin crew job description may vary from airline to airline, however, all of them are required to fulfill some essential duties. Following is the list of jobs/tasks all the airline cabin crew members are expected to do.
Greeting passengers as they board and exit the plane, showing them their seats and assisting special passengers like elderly or disabled.
Demonstrating emergency equipment and safety procedures.
Administering first aid in case of emergency.
Dealing all kind of emergencies on plane and providing emergency equipment and information for passengers
Serving meals and refreshments during the meal times on flight.
Supplying passengers with newspapers, magazines and in-flight entertainment.
Selling duty-free commercial goods and pursuing sales targets.
Preparing and submitting written flight reports after completing a journey.
Cabin Crew Qualifications & Required Knowledge
Cabin crew is one of the highest paying jobs without a degree. Though these jobs do not usually require a degree, a degree in travel, tourism, hospitality management, leisure, or languages can be a big plus. Nursing studies could also be relevant.
Following is the list of required knowledge for cabin crew jobs.
Complete in-flight duties.
Aircraft communications and detection equipment.
Satellite linkages and jamming enemy communications capabilities.
Pre-flight, in-flight, and post-flight inspections of onboard equipment.
Aircraft weapons and defensive systems.
Aircraft safety and emergency procedures.
Passenger, cargo and fuel verification procedures.
First aid.
Customer care.
Most airlines require cabin crew members to complete a training course that covers crucial areas of the job, i.e. safety procedures, legal/immigration issues, and customer service when they join the airline.
If you are a first-timer, there are some preliminary training courses that introduce candidates to skills and airline recruitment processes. These courses are often offered by major airline recruitment agencies and can be an advantage, but do not guarantee entry to the profession.
As you gain experience, you become a senior cabin crew member or work in a cabin management role, or specialize in working with luxury travelers on private aircraft. You may also be considering growing your career to the next level through a ground-based role with marketing, sales, HR, passenger services, or cabin crew training departments.
Skills & Expertise Required for Airline Cabin Crew
In order to land a job in an airline cabin crew or step up from your current cabin crew position, the following are the most important skills you should have.
Strong verbal communication
Command over more than one languages
Hospitality
Punctuality
Team working
Calm and reassuring manner
Quick and efficient when working
Welcoming manner
Pride in appearance
Physically fit
Common sense
Clear speaking voice
Airline Cabin Crew Abilities
As an airline cabin crew member, you must have the following abilities to perform the job at its best.
Handling stressful situations
Helping co-workers
Leading team in emergency
Taking additional responsibility
Summing up the Cabin Crew Job Description & Required Skills
The job profile of an airline cabin crew member is physically and emotionally demanding and there is a high degree of responsibility involved. Cabin crew members are expected to deal with all passengers of all kinds, travel through time zones, and spending long hours on their feet, work on holidays, etc.
I am sure, with the above details in hand you know the cabin crew job description very well, and understand all that it takes to become a successful airline cabin crew member and create an attention-grabbing resume that airlines would love.
You May Also Like